Introduction
It's the ICC World Cup and it's in India and yup it's that time for you to pick up your bats, practice your bowling, wear your favorite jersey, recharge your TV, But wait something is missing and that's an amazing haircut to complete the vibe! Cricketers not only love and contribute to their team and for the love but they sure do know how to level up their hair game too! If you're looking for a salon so that you transform your hair then it has to be Limelite! Limelite salon and spa which is a premium salon and spa with its branches across Chennai, Bangalore and Coimbatore will definitely bring your visioned cricket haircut to life and make your hair a match changer!
How to get your favorite Cricketer's Hairstyle?
Getting a cricketer's hair look is like paying homage and embracing the hairstyle of your favorite cricketer. The best way to get your favorite cricketer's hair look is to have quality images of the concerned person's hairstyle that you can show the hairstylist. You should also have insights about the salon environment and also on the professionalism of the staff member who is going to give you the desired cricketer's look. If you're looking for a salon with all the necessary qualities then you need to visit Limelite salon and spa. Whether you're located in Chennai, Bangalore or Coimbatore, just visit one of our salons and watch your hair be turned into an artistic work of beauty! 
Top 10 Cricketers who set hairstyle trends
Chris Gayle
What a way to start off with none other than the smasher Chris Gayle. Chris Gayle is popularly known for his long hair and mainly for his coloured braids that springs all around his head. If you're looking to master this men's hairstyle then step right into Limelite!
MS Dhoni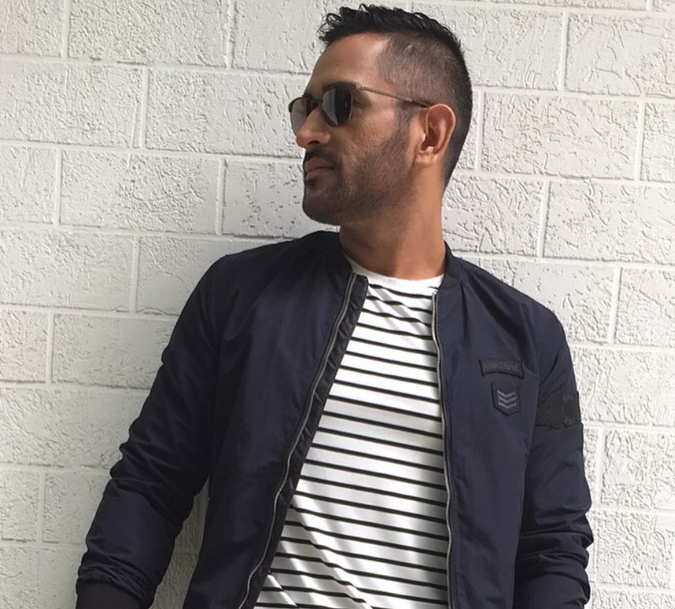 There is a reason why people call him captain cool and it's not only for his chill mood and cool finishes, but also for his cool looking hairstyles too. MS Dhoni doesn't shy away from changing his hairstyle and surprising his fans season after season with his new looks! MS Dhoni is popularly known for his length shoulder cuts and his spiked-up hair look!
Lasith Malinga
When you think of a bowler with curly hair, the first person that comes to mind is Lasith Malinga!  This Fast-paced bowler not only bowls devastating Yorkers but also knows how to set a hairstyle trend through his iconic blonde and black curly hair! 
Andre Russel 
Andre Russel is known for his amazing hairstyles. This knight rider truly embraced his club's name and logo and shocked the fans by going in for a blonde-coloured punk like short hairstyle which kind of imitates the hair on top of a knight's helmet. If you're searching up for a men's hair salon near me then don't hesitate to check out Limelite!
Virat Kohli 
Virat Kohli, the former Indian skipper also known for cooking up some different hairstyles, from a clean-shaven look to a Rugged beard with trimmed hair, giving himself a nice classic look. Whether it's a slick and cleaned look or a sort of carefree vibe look, Kohli has made headlines for his looks on and off the pitch! 
David Warner 
David Warner is popularly known for his short-trimmed hair which is neatly combed and his well-groomed beard. The hairstyle for this Australian Batsman gives him a sharp and focused look which can clearly be seen whenever he steps onto the pitch. If you're in search of the best salon in Chennai, then Limelite is without doubt your go to place to get a fabulous looking short cropped haircut.
Dale Steyn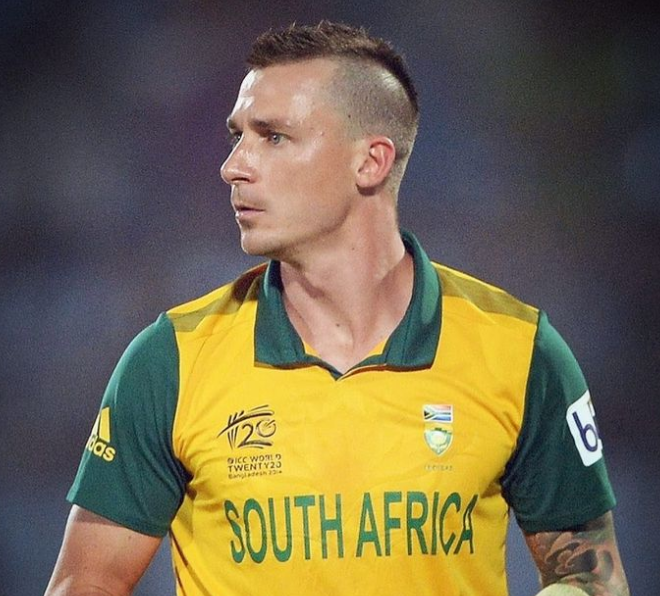 Dale Steyn is normally known for having a nice simplistic short trimmed haircut that doesn't need any maintenance at all, But that doesn't mean  that shy's away from rocking mid length to long hairstyles too! Whether it's a long side swept hairstyle or a medium pulled back hairstyle with a band or a simple small pony tail, Davin Steyn has definitely turned eyes towards his hair looks.
Umar Akmal 
Umar Akmal got fans talking the whole time about his hair when he decided to switch up his hairstyle by trying out a Cristiano Ronaldo look! The Pakistan player styled his hair like Cristiano's by going in for a short haircut with a design carved into his side trimmed hair. If you want to take up a personally styled haircut then all you have to do is walk into our salon and take up the service or book an appointment through Instagram or our website!
Sunil Narine 
Sunil Narine is one of those cricketers who has definitely defined what is it that it takes to look cool. Sunil Narine is known for his swagger hairstyle which consists of spiky gelled up hair in the middle from top all the way down to middle. If you're in a lookout for a salon with salon offers to shape your hair towards coolness then Limelite is the right answer for you!
James Anderson 
From a bald look to shaved sides, to coloured hair, James Anderson truly does know how to put on a show when it comes to his hair. From red highlights to Platinum blonde look, James Anderson coloured hair has definitely laid a mark on his fans. Global highlights and other hair colour services are popular among the customers of Limelite. If you're looking to grab attention or be the one everyone is talking about, then all you have to do is step right into Limelite!
Conclusion

These cricketers have not only left a mark on the game of cricket but they have also left a mark on the hair game too that fans would remember. If you're looking to sport a cricketer's hairstyle then Limelite is the place to go! Limelite's Professional staff will not only give you the best ever relaxing service but also perfect and transform your hair into the same hairstyle fashion of your favorite cricketers! Check out our Salon locations and To Book your Appointments.