It is with great pride that we always say that Limelite Salon and Spa was one of the first of its kind. It was founded around the concept of a Family Salon. The salon was designed to give everyone in a family premium beauty services. Till today that holds true! Limelite prides itself on being a salon for people of all ages! Since its start in 2000, Limelite has been delivering results with the core aim of keeping our customers happy and satisfied! With branches all over the city now, Limelit is a top salon in OMR and is a happening location. Want to know more? Keep reading! 
Services for Men 
The men's haircut that starts from Rs. 330 is a popular service. Men walk in with expectations and walk out completely satisfied with their brand-new hair! Other services for men include moustache/beard trimming, global colour, streaks colour, and detox hair spa treatments. Some texturising treatments include keratin for men and hair straightening for men. The Keratin treatment starts from Rs, 2500 onwards for a member and the straightening starts from Rs. 7000 onwards. 
Services For Women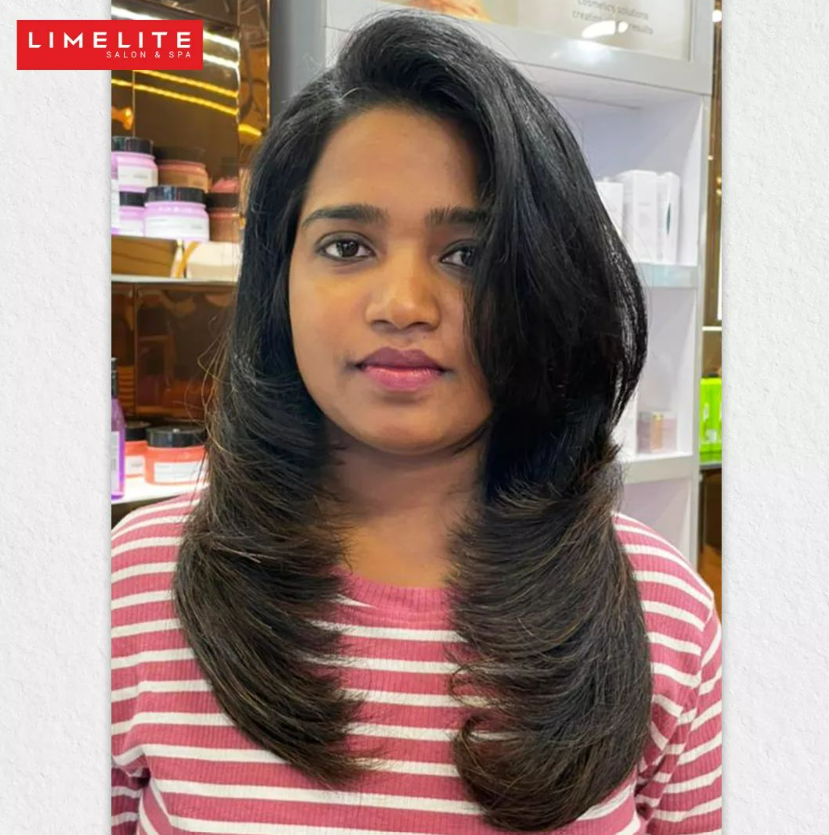 Who doesn't love fresh hair colour? At Limelite, a beauty parlour in OMR, hair colour is definitely one of our most popular hair services! A global hair colour application starts at Rs. 1800. If you want something more trendy, our classic highlights start from Rs. 4300 and Balayage from Rs. 8000. On the other hand if you feel like your hair has been damaged and need some repairing, you can try our Olaplx treatments too! Other than our hair services, Limelite Salon and Spa in OMR also offer services like pedicures, manicures, head massages, waxing and more. Right from getting your nails done to getting your hair taken care of, Limelite has got you covered! 
Bride and Groom Services
Let Limelite be a part of a special occasion! At Limelite Salon and Spa, we have services for both the bride and the groom that is guaranteed to make your big day all the more special! The bridal makeover is a big part of the whole bridal package. Brides can choose between the Classic Bride, the Elegant One or the Diva Bride. Each of these are designed to ensure every bride feels like the best version of herself on an unforgettable day. Brides also get to relax and rejuvenate with the pre-bridal facials and cleanups. As Limelite is a unisex salon in OMR, grooms too have their own makeovers where they can choose the type of makeover that would suit them best. 
FAQs
1.What are the charges at Limelite Salon in OMR?
Each service has its own starting price that is exclusive of tax. Keep in mind that these prices might vary depending on the location. To know more about our services and their charges, head here on our website.
2.Which hair salon is the best to get your hair cut in OMR?
The best places for haircut services in OMR is definitely Limelite Salon and Spa. The OMR is great in that it has many options for customers to choose from. However, we at Limelite have made it our goal to give you the customer the very best experience possible. You definitely won't leave disappointed! 
3.I want to colour my hair. Which is the best salon in OMR?
Limelite has definitely made a name for itself when it comes to trying new trendy types of hair colours aside from the usual classic styles. Whether you're looking to go for something bold or stick to a classic, elegant look, Limelite is the place to be! 
4.Who is the best hair stylist for females in OMR?
The Best hair stylist for males in OMR and the best stylist for females depends on various things! Each customer is likely to have a stylist that suits them best. A good stylist should know and understand their client's hair type and its specific needs. Limelite has stylists that are trained professionals and will treat your hair with the utmost care that it deserves. 
5.Which is the best hair salon in OMR for men?
Limelite is among the top 10 hair salon in OMR. At Limelite, we ensure that men too get the best experience possible! Our services for men are specially designed to guarantee that they too leave this luxury salon in OMR with their expectations met. Limelite Salon and Spa is a must-visit for men in OMR.
6.Which spa is best for my hair type?
The best type of hair spa for you depends on your hair type and what solution you're looking for. To know more about our hair spas, head here! 
7.Can I get the price list for each individual service?
You can find all the services offered at Limelite Salon and Spa as well as their prices on our website. 
8.What is the price of a haircut for men at Limelite Salon?
The price of a men's haircut starts at RS. 330. Once you have decided on a type of cut and based on your hair length, your stylist will let you know the exact cost.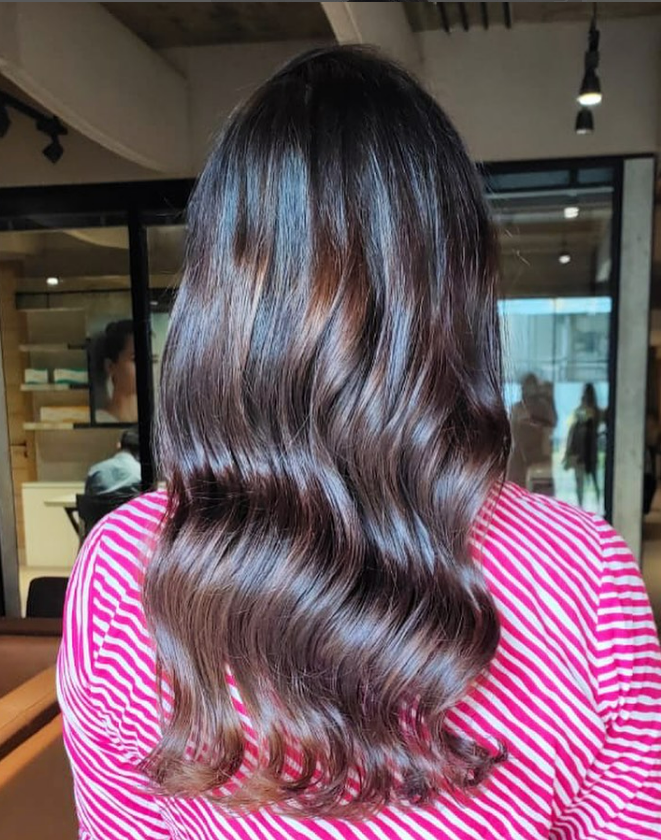 Testimonials from our Customers!
Had a wonderful experience getting my hair done. The staffs were friendly. My hair was frizzy, now it's smooth and silky.
– Nisha Shankar 
The service is gud… the ambience is neat and clean ….staff were very friendly
– Saranya D
Service in Limelite at OMR,Semmanchery is osm..They do service exactly as wat we need.satisfied…
– Abinaya Panchatsaram

Looking for a womens beauty parlour in OMR? Visit our OMR Limelite Salon and Spa! Here's how to get there. 
No.127/24, 
1st Floor, Rajiv Gandhi Salai, 
Near Hotel Asiana, Semmancheri, 
Chennai, Tamil Nadu 600119
Call us at 044 2450 8400
Do consider dropping by at Limelite Salon and Spa! Limelite is a premium hair salon in OMR and a top hair salon in Chennai, that aims to give you, the customer, the very best experience! Whether it's just a haircut or a keratin treatment, olaplex treatment, or our special Kerastase fusio dose – when you are at Limelite, our dedicated team of professionals will ensure that you are well taken care of! To know more about our services or to book an appointment with us, call us at the number mentioned on our website. We always have salon offers in OMR you wouldn't want to miss, and we would love to have you in our salon. Thank you!