For stunning hair that
puts you in the limelight
Care for those beautiful hair
pamper your magnificent locks
Make heads turn
with a dramatic statement
Put on your crown & be the
regal bride you are
LIMELITE
WHERE YOU CAN BE YOURSELF
Are you tired of typing best salon near me or top-rated unisex salon near me? Put a break to your hunt for a perfect salon. Redefine your definition of style with Limelite. Limelite is a unisex salon open for both, beautiful ladies and handsome gentlemen who love to live life in style. For over two decades Limelite has been serving the looks and has achieved great marks in satisfying clients' needs. Our dedication and hard work have made Limelite, the talk of the town.
We hold a good reputation for a long time, serving people who choose us with what we promise and that is "A whole new you", a better version of yourself that you will love even more.
Limelite
The Trendsetter.
There are beauty salons.And there is limelite
There are beauty salons.

 

And there is Limelite.
LIMELITE - WHERE BEAUTY MEETS FASHION
With your love, trust, and support you may now serve as the pleasure of visiting us at our salons in Chennai, Coimbatore, and Bangalore. If you are unable to visit us in these locations don't get disheartened we are a growing organization and soon will be in your city, as the best salon near you for the most relaxing and satisfying salon experience ever.
Become a more noticeable person with Limelite salon where our experts put their years of experience in creating a look for you. The looks will transform you into the extraordinary person; you have always wished to be. We provide all sorts of grooming services from haircuts to manicure cleanups, facials, hair spas, hair massages, bleach, and whatnot!
Here at Limelite premium unisex salon we help you achieve the look you want, sit back, and relax while we provide you with the best once-in-a-lifetime experience. We create styles for you that fits your lifestyle. At Limelite clients' expectations, their demands, and their experiences matter.  We are the best in the business because we care about our clients and we make sure that your experience is soothing, relaxing, and satisfying, we don't let you settle for less.
Limelite is the best unisex salon with unlimited offers and styling options for both queens and kings. Now you can have the best relaxing and rejuvenating time with your family with comfort. Our team is fuelled by passion and genuine efforts to make your experience with us the most amazing.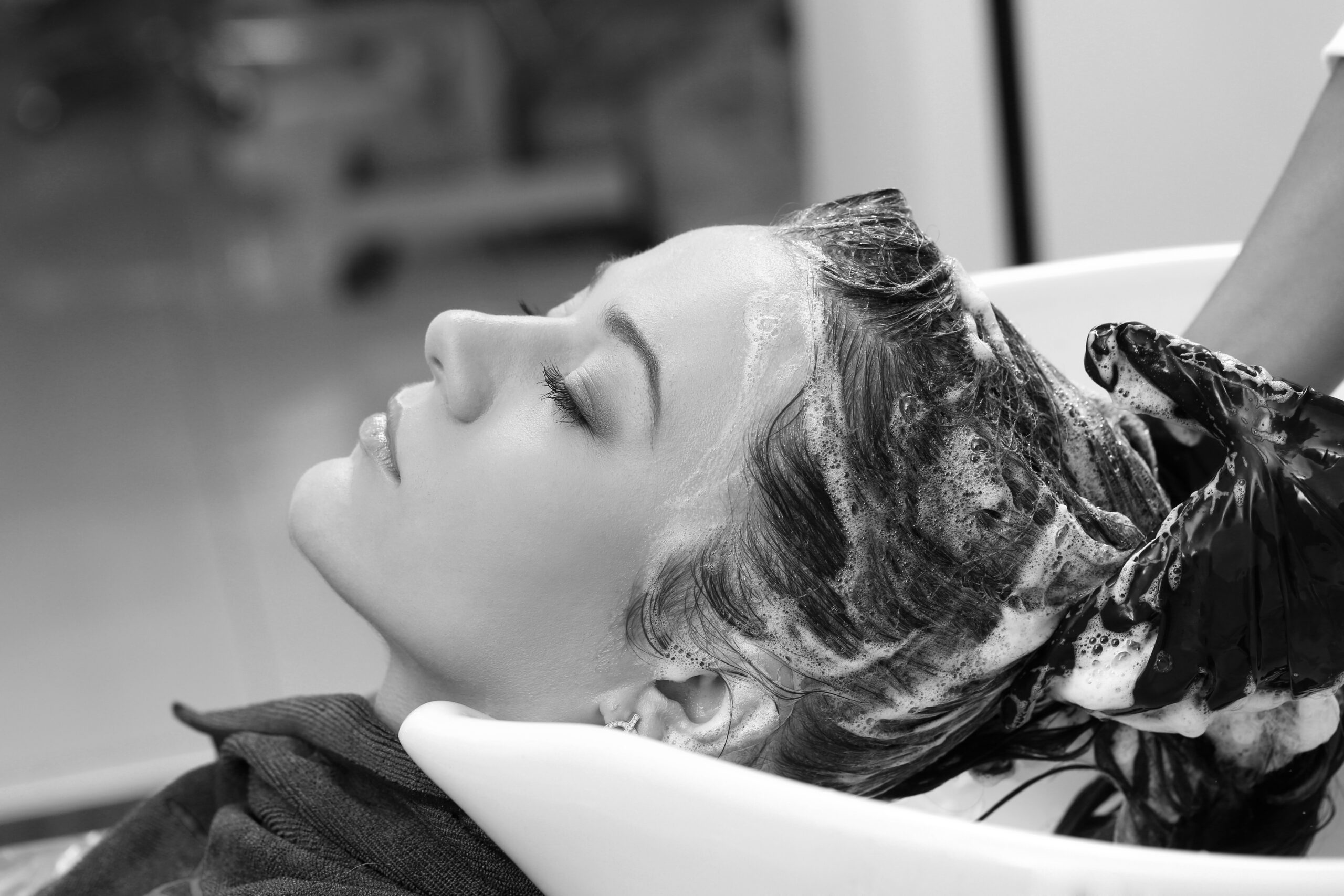 For both men and women, we have progressive styling in a nurturing environment. As you deserve to be indulged and pampered we make sure you get the experience you are longing for. Choose a Limelite unisex salon near you, because the authentic you need authentic styling.
We have expert stylists that have worked with various celebrities who are masters in creating your vision into reality and won't leave you disappointed. Our workforce is one of the best you can find, our people are dedicated to adding sensational beauty to you. Reveal your true self with a Limelite unisex salon near you and be the best spot at a party.  
Satisfying our customers is our topmost priority. We make sure our clients are not only getting their bodies relaxed but also experience their souls being cleansed. It is not just a salon and a spa, it is our team trying its best to make sure that you leave with a smile on your face. Our spa and massages are been taken care of by professionals with years of experience as we understand for a perfect glow up our body need a thorough detox that will help you recover, revive, rejuvenate, and experience a day in heaven.  
You deserve nothing but the best and our dedicated team takes care of that. Our team that makes it all happen has been reviewed as being the best in what they do. Our style experts assist you to achieve the look that suits your personality the most. Limelite unisex salon invites you to the ultimate salon experience. We are a team of experienced professionals and we aim high to serve you at our best. Limelite salon cares about the clients like no one else does and that is what makes us the best choice when it comes to stress-relieving experiences. Consider choosing a Limelite unisex salon nearby for the best and most comfortable salon experience. Limelite premium unisex salon has exciting offers and deals for you. We want Limelite salon to be the "go-to" salon for you and your family. 
Beauty
Putting the Limelight on Safety
We love pampering our customers and we believe they rightfully deserve it, but during the pandemic, millions of doubts and questions make it difficult. At LimeLite, we pride ourselves in providing a complete indulgence coupled with the highest standards of safety. We've created a safe space for you and encourage you to be on board with the right precautions and protocols so you there's no break to your well-deserved pampering sessions.
Very clean and hygienic I can recommend This place they are taking all safety precautions
Rudresh Gowda
LIMELITE BANASHANKARI
I would definitely give them a 5 star. Very happy with the service and staff was friendly and they actually understood I was in a hurry but they also ensured that the service is done right. Great job Limelite 😊
Komal Mittal
LIMELITE BANASHANKARI
After quite some time in we switched salons and after a lot of research we chose limelite and they did not disappoint, Mr.Manoj was brilliant and suggested things to improve my hair quality and , as someone who doesn't believe in spa treatments I went for it and it's amazing, I see a difference in my hair and Mr. manoj also gave an amazing haircut!
Rekha Uday
LIMELITE BANASHANKARI
Limelite has been my go-to salon for all Beauty and haircare related services. The staff take utmost care to ensure safety of customers and all surfaces are regularly sanitised as per covid care protocol. All customers are checked for temperature ,SPO2, face masks and hand and feet sanitisation. All staff wear face shields, face masks and disinfectant chairs and tools before every use.
Tanisha Chauhan
LIMELITE JAYANAGAR
It's been a wonderful experience getting a haircut and coloring for my self, and the staff's are so cool and well trained. I definitely recommend to all
Mahi Ram
LIMELITE JAYANAGAR
First time I visited Limelite it was a beautiful experience stylist sumithra she did the good and wonderful job so I love to visit again and again and the protocols was taken very well and Hospitality was very good so thanks for Limelite .I recommend everyone who wants to look beautiful can visit Limelite
shobha benadicta
LIMELITE JP NAGAR
I visited first to this salon very professional, loved the services, quality products used, equivalent to branded Salons. Understood my requirement and gave a different look and am in love with myself with the new make over.. Reasonable price ... I referred to one of my frnd too even she is also happy with d service
Sudha Rani
LIMELITE VITTAL MALLAYA ROAD
If you are looking for new look plus reasonable & adorable price, this is the best place.. Friendly staff & hygienic place. If you are looking for a better change in This coming New Year with a New trend of style, you must visit this place. Highly recommended
Vimala Maran
LIMELITE VITTAL MALLAYA ROAD
Awesome saloon which I have visited till now... Worth for money... I'm very happy
tvs dattatreya
LIMELITE VITTAL MALLAYA ROAD
Positive: Cleanliness, Professionalism, Punctuality Simple. Easy. Professional. I walked in and out in under half an hour. The beautician did a fantastic job. As someone who is usually in tears by the time I'm done getting my eyebrows done, I was quite pleased to walk out tear-less(!). Would definitely recommend.
Aditi Jayaram
LIMELITE CHAMIERS
Positive: Cleanliness, Professionalism, Punctuality, Quality, Value Extremely professional service. I've been using Limelite for the past 6 years. Great service and warm people. Special mention of Venkat for his professionalism and courtesy
Nilesh Kanakraj
LIMELITE CHAMIERS
Positive: Cleanliness, Professionalism, Punctuality, Quality, Value The service at Limelite spa is very wonderful. They are very professional and the service that they render to us is ausum and worth the money . They maintain the parlor hygienically. I am satisfied with the service. Thanks to Lime lite. Reshma service was very good. I had done Hair spa with her and it was very well. She understands our hair and gives treatment accordingly.
The facial service by Junu was extraordinary. I Felt amusing and very relaxed.
Limelite Anna nagar - Recommendable
Monica B
ANNA NAGAR
Had a wonderful experience with limelite Ashok Nagar.. absolutely very neat and clean salon they followed many safety protocols thanks limelite Ashok Nagar for a great and safe experience
Dhana kumar
ASHOKNAGAR
Positive: Cleanliness, Professionalism, Punctuality, Quality, Value Excellent service. Stylist Karthik was excellent! Loved my haircut
Krithika B
Nungambakkam
The ambience was wonderful. I took the kerastase hairfall ritual, and Wang Mo was my operator, she was extremely professional and friendly too. I will definitely go there again to take the same service by Wang Mo
Nitya Thulasiraman
ECR
The ambience was wonderful. I took the kerastase hairfall ritual, and Wang Mo was my operator, she was extremely professional and friendly too. I will definitely go there again to take the same service by Wang Mo
Nitya Thulasiraman
OMR
Positive: Cleanliness, Professionalism, Quality Very very good Salon... They're all very professional... I came along with my child and they took care of both of us very well... Superb hospitality... Nira was the beautician who have done for me and I liked her service very much... Surely recommend for all❤️
Delphin Marybah
FORUM MALL
Positive: Quality A very good unisex salon providing excellent services, good ambience & maintaining good hygiene. They provide great hair spas in a very relaxing environment. Its quite attentive & delivers excellent results. Must experience the wellness! Staff responses are excellent. Thank you for the receptionist to make a fair appointment , to make me good groom. My hearty wishes to all the LIMELITE family members.
albert williams
RACECOURSE – COIMBATORE
Positive: Cleanliness, Professionalism, Punctuality, Quality Had a wonderful hair cut, staffs were friendly and professional at their work. Recommend to visit the place, specially the lady manager was awesome.
Thakur Upadhyaya
THORAIPAKKAM