Want a brand-new look? When considering a brand-new appearance, what first comes to mind—new accessories, new clothing, or different makeup? Perhaps a new haircut? A fresh haircut or style is the one item that can completely alter both your appearance and personality. True, right? Depending on your hair kind and condition, experts advise getting haircuts every 6–10 weeks whether you are growing your hair out or not or considering a makeover. Maintaining this regimen will offer your personality a new look and more! It keeps your hair strong and healthy and helps keep it in good condition.
Haircuts are a terrific way to protect your crowning jewel from external harm and keep it in good condition. It can be saved by timely cutting and pruning. One such popular haircut is the layer cut for girls. Want to know more about this? Keep reading and following your Limelite salon and spa!
What is a Layer Cut?
One of the most popular salon standard haircuts ever is long, layered hair. Long haired women can add dimension, texture, and personality to their hairdo by using layers. Most hair textures, lifestyles, and generations look good with long layers.
The weight of the hair's interior lengths is reduced using the trimming technique of layering. Although layers don't increase volume, they do make it simpler for the hair to retain the volume and shape that are added during styling and dressing since they take weight out of the shape.
30 Types of Layer Cuts
Are you looking for women's layered haircuts that are current? We have a variety of lengths and kinds of ideas for you to pick from. When it comes to layered hair, think about where you want the first layers to start and where you want the layers to end to complement your face and your hair structure. Read on for more ideas if you want to find your ideal layered hairdo!
1.Straight Layered Hair
Before straightening, use a blow dryer so you can use the root volume. To get rid of flyaways and keep things neat, use a straightener. Save
2.Mid Length Layered Hair
This clean cut with layered ends looks great in easy hairstyles where you can just wash and air-dry your hair, especially if you have lovely natural-looking colour and slightly wavy texture.
3.Long Hair with Short Layers
This short layer cut hairstyle cut can add body and movement to your fun downdos, keep the space between your layers short and enjoy dynamic short layers.
4.V-Cut with Layers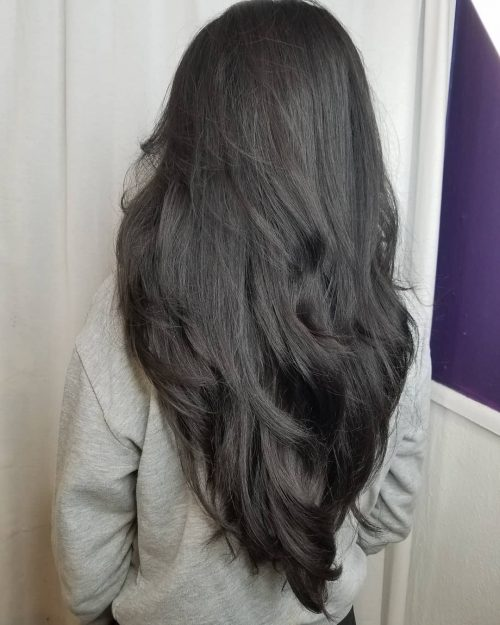 From behind, the "V shape" looks so lovely with curly or straight hair. Your thick hair may be worn loosely without getting in the way thanks to the short layers at the front of your hair.
5.Layers with Babylights
Babylights and long, layered hair are a celebration of texture and volume. The more hair you have, the more opulent this hairstyle will appear.
6.Long Tousled Layers
Layered hairstyles for women, like this one, are a tribute to simplicity. Look at how stunning this straightforward cut is! Additionally, those long layers are simple to style and maintain to suit your mood.
7.Wavy Shaggy Cut
A romantic look is created by beach waves and shaggy layers. If you favour a bohemian look, this hairstyle will go perfectly with your clothing.
8.Long Layers
Longer hair that has many layers looks lovely since it has the most body and movement.
9.Long Layers with Messy Ends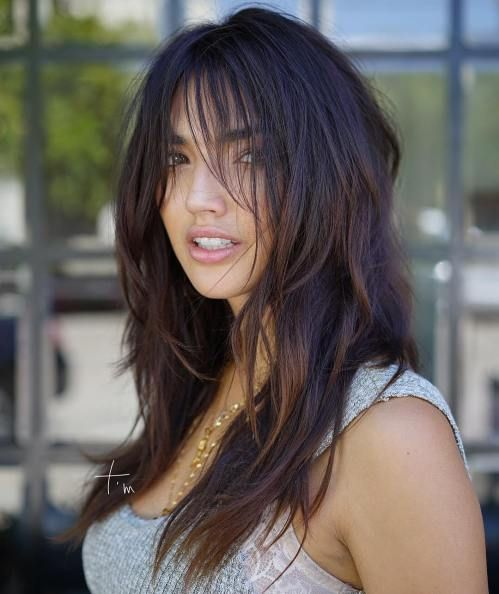 Regardless of a woman's face features, long hair with layers is still fashionable and flattering on almost all of them. The sloppy ends give the haircut more depth and make it look effortless.
10.Layers on Straight Hair with Subtle Balayage
The combination of straight hair, layers, and delicate balayage highlights create a gorgeous appearance that is simple to maintain. For a romantic feeling and to visually lengthen your face, add a long fringe.
11.Long Hair with Step Layers
Who would have believed that one haircut could include the cuteness of short, medium, and long hair? Intriguing dramatic 3-tier layered hair. Layers may provide a fun depth in addition to making your hair look bigger. You can also try this step with a layer cut for short hair
12.Shoulder Length Cut
Hairstyles with layers don't have to be elaborate. This layered style is a great illustration of how a straightforward cut with delicate layers can produce a dreamy, feminine appearance.
13.Piece-y Layers on Dark Hair
If you enjoy experimenting with new hairstyles, this classic among layered haircuts for women is a great choice. Everything is possible with this hairstyle, including braids, ponytails, and loose hair.
14.Wavy Shoulder Length Hair
When thick hair is cut in several layers, it appears exceptionally gorgeous. Straight hair can be curled to create more volume. A curled layered hairdo is highly pretty and volume-enhancing, although taking more effort in the morning.
15.Long Hair with Feathered Layers
This choice can be ideal for you if you dislike jagged layers. We experience a romantic, feminine feeling when wearing women's hairstyles with layers that include smooth transitions.
16.Textured Layers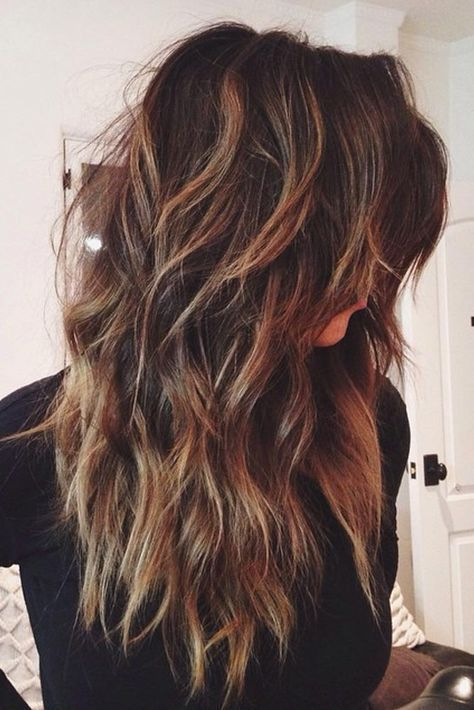 Layered hairstyles with textured strands give you a polished appearance as if you just left the salon. Use a round brush, a curling iron, or a blow dryer to style this haircut at home.
17.Dark Hair Layers with Highlights
Another method to add interest to a basic layered hairstyle is by blending warm tones with dark hair. The ends will have a pleasing feeling of length and bounce thanks to the gently accentuated edges.
18.Curtain Bangs with Layer Cut
Pretty much any woman looks good with layered hair and dramatic curtain bangs. You can add highlights to this haircut or keep your natural hair colour; either way, you'll get plenty of praises.
19.Windswept Layers
One of the simplest layered hairstyles is this one. Use a round brush and a blow dryer to flip the ends out after applying mousse from the roots to the ends! The task is complete!
20.Beachy Layers
Look at these adorable front feather layers. They improve the lob and increase its motion.
21.Front Layered Mid-Length Cut
You too can have hair as beautiful with a few minor adjustments here and there. To create an especially voluminous, fluid style, your stylist will keep the layers concentrated in the front.
22.Flowy Layers on Straight Hair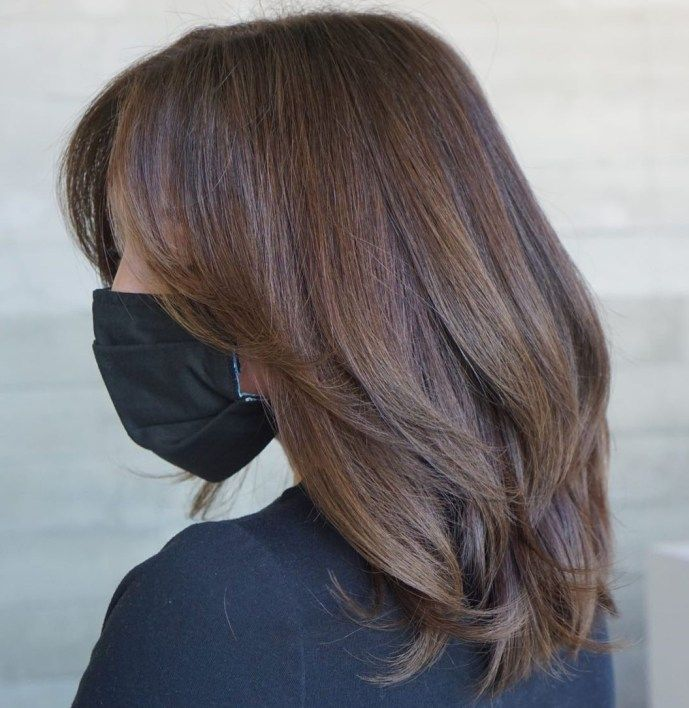 If your hair lacks mobility, experiment with adding dynamic layers that start at your jawline and get longer as they move to the back.
23.Simple Layer Cut
Choose a layering style that complements the length and form of your hair. The same cannot be said of layers. Go easy on the snips while cutting layers in hair that is below the shoulders. It only needs a few layers.
24.Shag with Swoopy Layers
There's just something about shag hairstyles, right?
25.Fluffy Layered Hair
Consider adding additional elements to a layered haircut to accentuate the fullness if you're going for depth and volume. It's a good idea to tease your hair at the top and style the front into bangs.
26.Edgy Layered Bob
Choppy layers and a two-tone bright colour with darker roots are a great approach to give your medium hair an edgy attitude.
27.Layers with Side Fringe
A haircut is designed for fine hair since it allows you to add many feathery layers without compromising length.
28.Modern Wolf Cut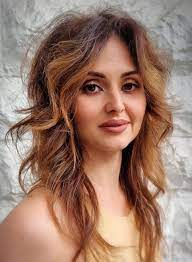 There are numerous styling suggestions for layered hair of various lengths. Here is some inspiration from the well-known wolf cut. The two-tiered shag with a rounded top and feathery ends looks well as a wash-and-go style and in blowouts.
29.Medium Hair with Chin-Length Layers
So that you can leave it out or pin it back when you don't want to style it, keep your fringe on the longer side.
30.Mid-Back Feathered Layers
A few piece-y layers along the length and angled contouring look great on thick, straight hair. These locks have an intriguing "feathered" appearance thanks to the distribution of stacked ends.
Feather Cut vs Layer Cut vs. Step Cut
There is a persistent misperception that step hair cutting and layer hair cutting and feather cutting are interchangeable among those who are less knowledgeable about hairdressing. Some will counter that there are simply three terms for the same hair-cutting technique. The three are actually very different from one another.
To describe a graduated haircut in which the hair assumes the shape of cascading steps, the term "step cutting" is used. This technique results in a "number of steps" since the steps are sharply separated from one another. Most people with thick, moderately wavy hair will look good with this haircut.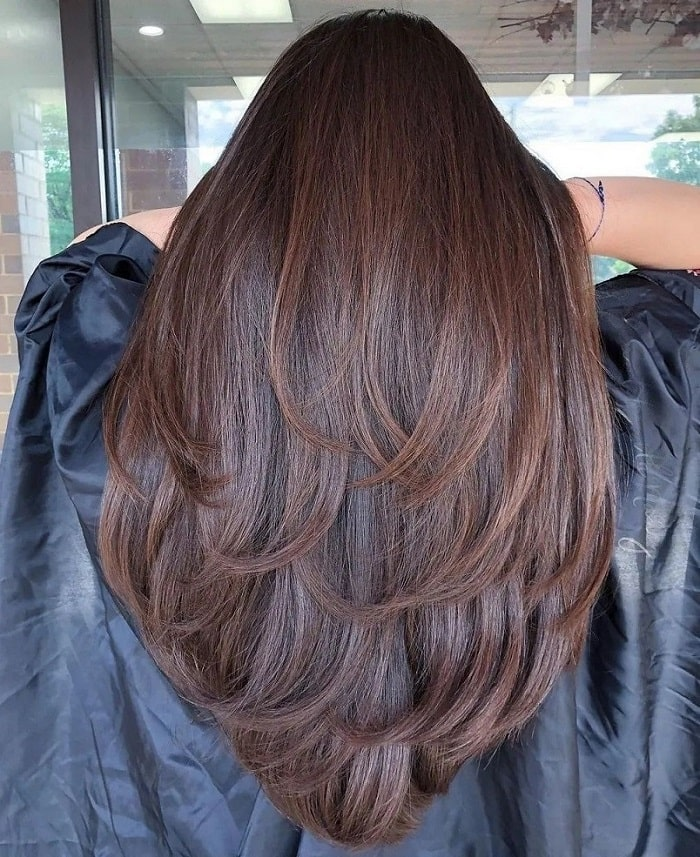 When done on long hair, a layered haircut creates the appearance of length and volume. The hair is layered in this arrangement, with the upper layers being shorter than the bottom layers. The method of cutting enables the tips of the upper layers to meld perfectly with the ones below. It is a simple style to control.
Feathered haircuts place greater emphasis on the tips of your hair. To create the feathering appearance, the stylist will hold your hair at a 90-degree angle and shape it into a "V." A layered cut, on the other hand, provides your hair various lengths all over. This gives your hair more bounce and volume, which reduces drying time.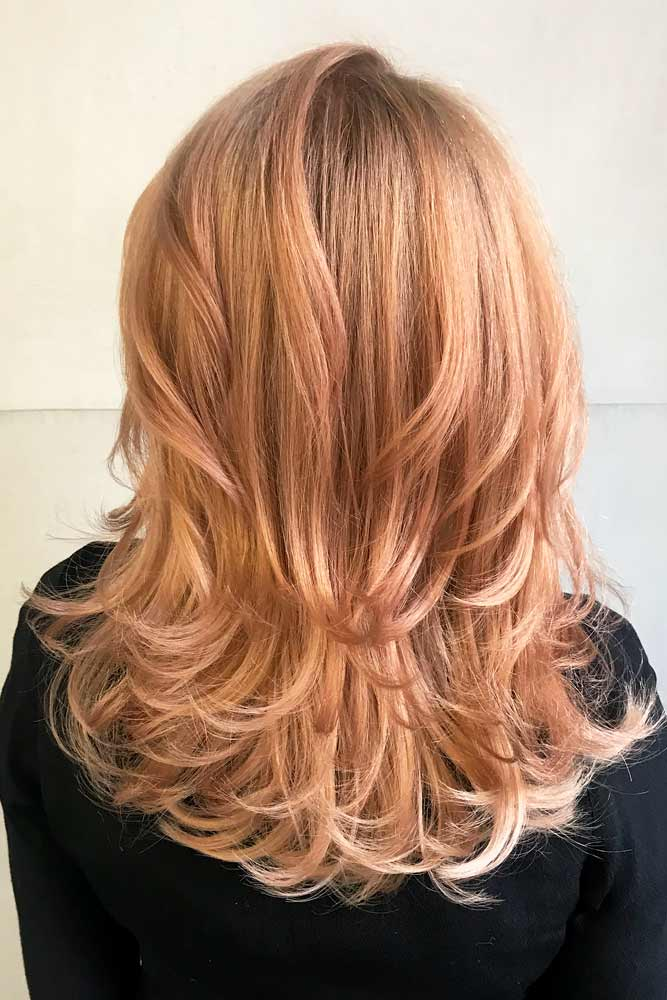 Will Layers Suit your Hair Type?
Your hair can be easily given movement by adding layers, which will also improve the shape and appearance of your hair. While layering can be quite effective for some hair types, it produces less than stellar results for others. This is mostly because layering suits certain hair types and elasticities better than others.
To put it briefly, coarse hair structure will gain the most from layers. While fine hair is the least suitable, medium hair types come in second.
The kind of layering that is used on your hair texture will also determine how well your layered look turns out. For instance, even though layering works best on coarse hair, if it is done incorrectly the end result could be a mess. The same goes with fine hair. It will appear even thinner and wispier than usual when heavily layered, but with the appropriate kinds of layers, it will have more volume, appear thicker, and have more movement.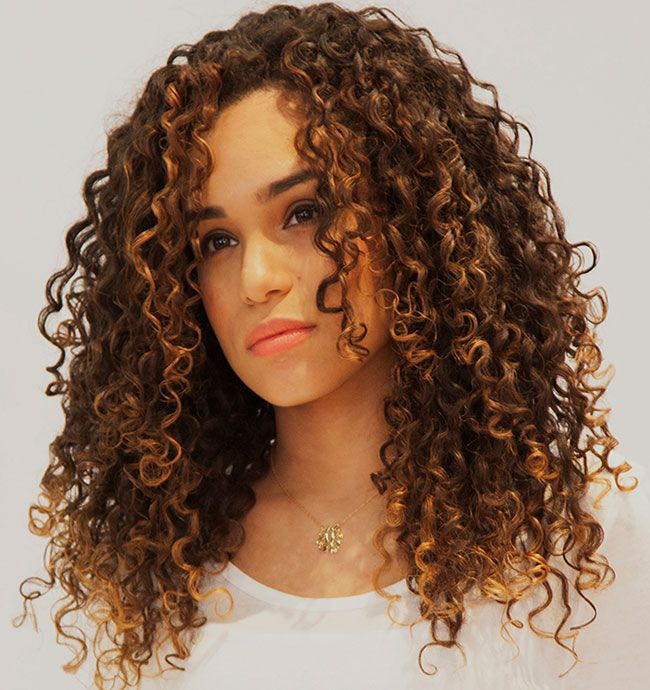 Tips to Maintain your Layer Cut!
1.Apply a Heat Protectant
Never heat style your hair without first coating it with a heat protectant. The most common form of a heat protectant is a serum or lotion. From the middle of your hair shaft to the ends, apply the serum. After that, style your hair as usual using a blow dryer or other heat tool.
2.Use a Shampoo and Conditioner that's Rich in Moisture
Use a moisture-rich shampoo and conditioner on your hair every other day or a few times a week, depending on how frequently you wash your hair if your hair is damaged. Look for a moisturising shampoo that is designed for your hair type.
Bear in mind that your hair type will determine the type of shampoo and conditioner you use. For instance, if you have curly hair, search for shampoo and conditioner specifically formulated for curly hair. Also, try to stay away from sulfate-containing shampoos because they might be damaging to your hair.
3.Don't use Heat Daily
Regular use of heat styling tools could badly harm your hair, leaving your layers looking fried. With the use of a heat protectant, blow-drying and the occasional use of heat styling equipment, such as a straightener or curling iron, are acceptable, but try to avoid using heat on a regular basis. If you must use heat to style your hair, stick to blow-drying only while using a heat protectant.
We hope you found this blog informative and helpful! Do consider dropping by at Limelite Salon and Spa! Limelite is a unisex hairsalon in chennai, that aims to give you, the customer, the very best experience! Whether it's any hair salon services like trendy women haircuts, men haircut styles, best hair cut for long hair, hair highlights, feather haircut for women, hair spa or a keratin treatment, olaplex treatment, hair smoothening, manicure and pedicure, foot reflexology or our special Kerastase fusio dose nail art or a simple haircare routine when you are at Limelite, our dedicated team of professionals will ensure that you are well taken care of! To know more about our services or to book an free consultation with us, call us at the number mentioned on our website. We always have offers you wouldn't want to miss, and we would love to have you in our salon. Thank you!