When it comes to salons, many often wonder why to bother when there's so much you can do at home and there are no luxury salons near me, salon deals near me and no salon offers near me. But the truth is, a salon experience is unlike any other! There's truly no feeling like visiting the best hair salon in Chennai and leaving it all to trained professionals to take care of you. Many times we realise that self-care has actually taken a back seat in our lives. Maybe it's time to make that change and make it a priority if you've been thinking about if there's a woman's hair salon next to you and if you should visit, you're in luck! Here are a few reasons why you should stop searching for the 'best hair salons for women near me' and definitely make that visit!
Here are 5 of the best services to choose from when visiting a hair salon!
1.Colour Treatments for All Hair Types 
Hair colour is very popular in salons. It's very often that we search for "best hair color salons near me" Most of the women visiting your hair salon will require some kind of colour adjustment, highlight update, or complete dye job. Salons have many colour treatments for anyone! Offering a demi-permanent colour blend to people with grey hair can help them cover the greys that have emerged after their last colouring procedure. Some may only want to touch up their roots or add highlights or lowlights!
2.Hair Cut
A professional will make sure that you receive the cut you desire when you visit them and discuss what you are looking for. They will ask you a few different questions until they are sure they understand what you want. They will then start cutting and designing the haircut and style you want.
3.Hair Spa
A hair spa treatment aids in pore cleaning and unclogging, resulting in clean, healthy hair. It controls the amount of oil produced which can lead to clogged pores filled with dead skin cells, dust, and dirt, which can lead to hair loss.
4.Hair Styling
If you have professionally styled hair, you receive a stunning appearance that is simple to manage and boosts your self-confidence. Don't be shy to try out some new hairstyles! When styling your hair, the right hairstylist will take into account both your face and your body. A skilled stylist will even examine the texture of your hair before making a style recommendation.
5.Hair Treatment 
Treatments, like an Olaplex treatment, hydrate and feed your hair, soften and condition it, and keep it appearing healthy between sessions. With the use of one straightforward treatment, your blow-dry will last longer, your styles will hold better, and your hair will be in better condition overall. Salon hair treatments can quickly repair damaged and dry hair.
So let's say you've gone to the salon and got your hair done. It's easy to feel like your hair won't maintain the same bounce, shine and colour after a couple of days. That's why the after-care is so important! Taking the right steps and measures will help preserve your hair and keep it healthy and vibrant!
Take a look at some of these tips!
1.Wait 48 Hours
If you've gone and got your hair coloured, it's advisable to always wait at least 48 hours before you decide to shampoo and wash it. The reasoning behind this is that when you colour your hair, the hair surface level opens and that's how the colour is absorbed. This surface level takes a few days to close. If you decide to wash your hair soon after, it will result in a lot of colour being lost!
2.Use Quality Products 
This goes without saying! The better the quality of the products you use, the better the quality of your hair. You can always ask the hair stylist at the salon for recommendations on what products will be best suited to your hair. If possible too, it's advisable to not wash your hair every day!
3.Give Yourself a Head Massage 
Wash and detoxify! Why not get two things done at the same time? While you shampoo, give yourself a good head massage. A head massage helps stimulate blood circulation. This will not only help you feel better but also aids in promoting hair growth! Indulging in some self-care like this will have you maintaining your salon look!
The Benefits of Visiting a Professional Salon Near Me
There are many ways to pamper yourself, one of them being visiting a salon!
5 Benefits of Women Visting a Hair Salon 
1.Healthy Hair 
It's a well-known fact. If you keep visiting a salon you will have the healthiest hair all the time. The salon will use the right products, like shampoo, that will work best for you. The most amazing part is how healthy your hair will have you feeling so confident, you'll absolutely love it!
2.Professional Hair Styling 
No matter what you go to the salon for, you're going to get expert service from people in the industry. They'll be aware of the best treatments and methods to style your hair accordingly with the latest techniques using the best appliances.
3.Relaxation 
Whenever you book yourself an appointment at the salon, you're guaranteed the ultimate relaxation. Think of it as a break from your normal routine and life. Even if it's just a haircut or hair colour treatment you're going for, the salon will give you some much-deserved me-time! It's the ultimate stress buster!
4.Good Hair Colour 
It's totally possible to get your hair done at home. But you won't get the same kind of colour that you'll get at a professional salon! People are very particular when it comes to hair colour and rightfully so! At a salon, the hair stylists will know everything there is about every hair colour, and they can guide you in picking the right shade for your skin tone and such.
5.Professional Products
You don't want just any product being used on your hair, do you? Limelite, only uses the very best products for our clients! This ensures that your hair's being treated in the very best way. The products will be tested by experts and are known to deliver the best results every time!
But what about the guys? You're probably asking around "is there a salon and spa near me? Or a unisex hair salon near me? Which is the best salon for men near me?" It's your day too and you should totally consider getting your hair done professionally!
5 Benefits of Men Visiting a Hair Salon
1.Transform Yourself 
Getting your hair gone at the salon will transform you like never before! The professionals will have you feeling like the best version of yourself! It doesn't have to be anything big, it can even be something simple like getting your neckline edged or evening out your hair. It doesn't have to be something that is super time-consuming either! And the experts will be sure to get you ready in no time!
2.Don't Risk a Bad Haircut 
No one wants a bad haircut (obviously) so just imagine walking around with one! The horror! Trust the professionals and head to a salon shop near you that's guaranteed to give you a fantastic cut!
3.Have your Hair Reach its Fullest Potential 
Salon experts know just what to do with your hair. Get a haircut that will look like it was custom-made for you! Salon hair stylists will understand how to work with your hair and its texture. They will even educate you and give you tips that will come in handy to help you style it yourself later on.
4.Shave to Save your Look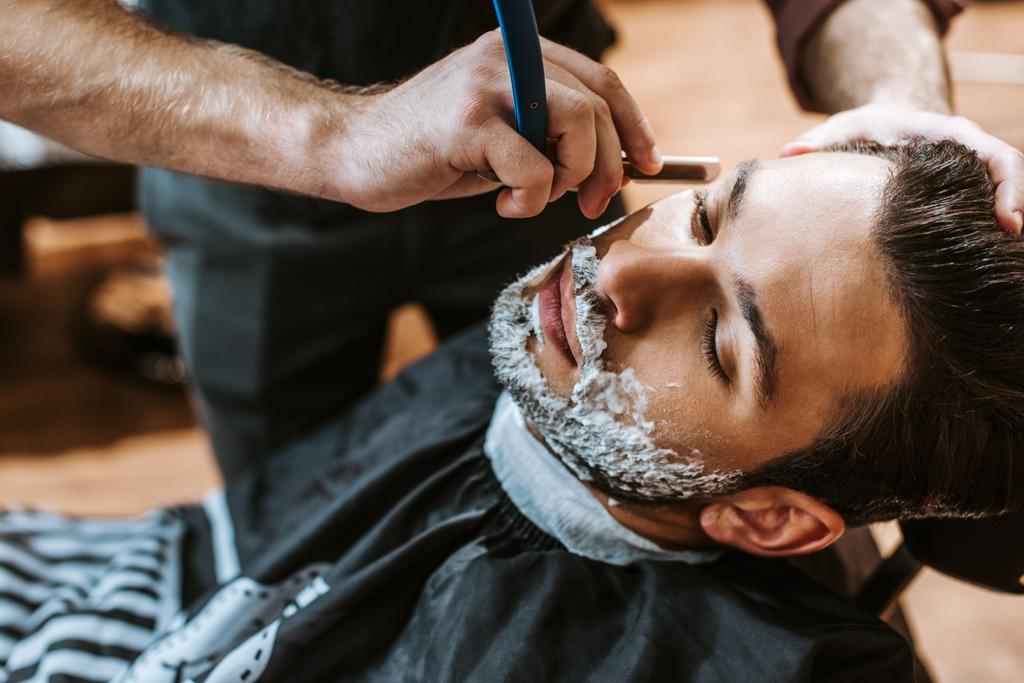 Why not have your beard and moustache expertly done? it's best to have it professionally done by trimming it out and making it look neat. Or even if you want it wholly shaved! It's all about trusting your barber with something that's on your face. Here too, the salon will give you tips to help you maintain your facial hair later!
5.An Unmatched Experience! 
It is without a doubt that salons offer an unparalleled experience. You'll never have to worry about getting your hair done wrong because each stylist, just like the ones at Limelite, is trained to carefully cater to each customer's requirements. The stylists all would have had years and years of experience! You'll get premium styling at an affordable price!
Let's talk about weddings for a second. The bride's hair is a major part of her look! The hair just brings the whole look together in our opinion. But naturally, brides are super particular about where they go to get their hair done for their big day. This is of course understandable, but the most trustworthy place to do your hair is at the salon! It's time to search for 'women's beauty parlours near me'
Here are 6 Benefits of Visiting a Salon Before your Wedding!
1.Go Stress-Free 
Say goodbye to all your worries! A professional artist is the best choice for your big day. All you have to do is sit back and relax while you get your hair done! It's the job of the professional to do your look exactly how you want it to be while also ensuring that the hairstyle complements your dress and other jewellery. The professional beauty artist will have you feel super confident!
2.Perfect for Photographs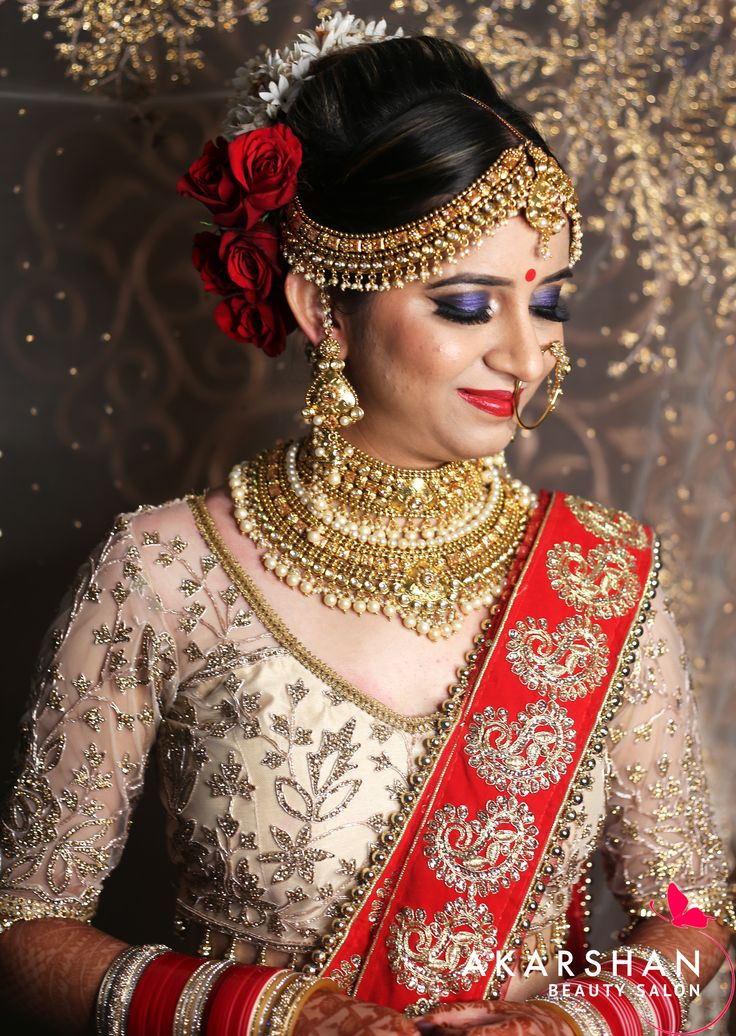 Professionals always keep in mind the cameras. Makeup and hair will definitely show up differently on cameras when done by a salon. The salon stylist will strike the perfect balance not overdoing it and still making your look stunning and of course perfect for the cameras! Photos are, after all, important memories of your special day that you will cherish forever! So take the chance and invest in a salon-done look for the day!
3.Enhance your Features
A professional hair stylist will know exactly what hairstyles will enhance and complement your features. They will determine whether your hair is thin or thick and decide on which hairstyle will best suit you. Salon stylists are trained to bring out only the very best in you!
4.Pamper Yourself
It's nearly impossible to find someone who doesn't love a good scalp massage! When you get your hair done at the salon, you'll not only get your hair expertly washed but there'll be a super relaxing massage involved as well! Should you also decide you want a quick cut and colour, the experts are always there to take care of it!
5.Plenty of Stylists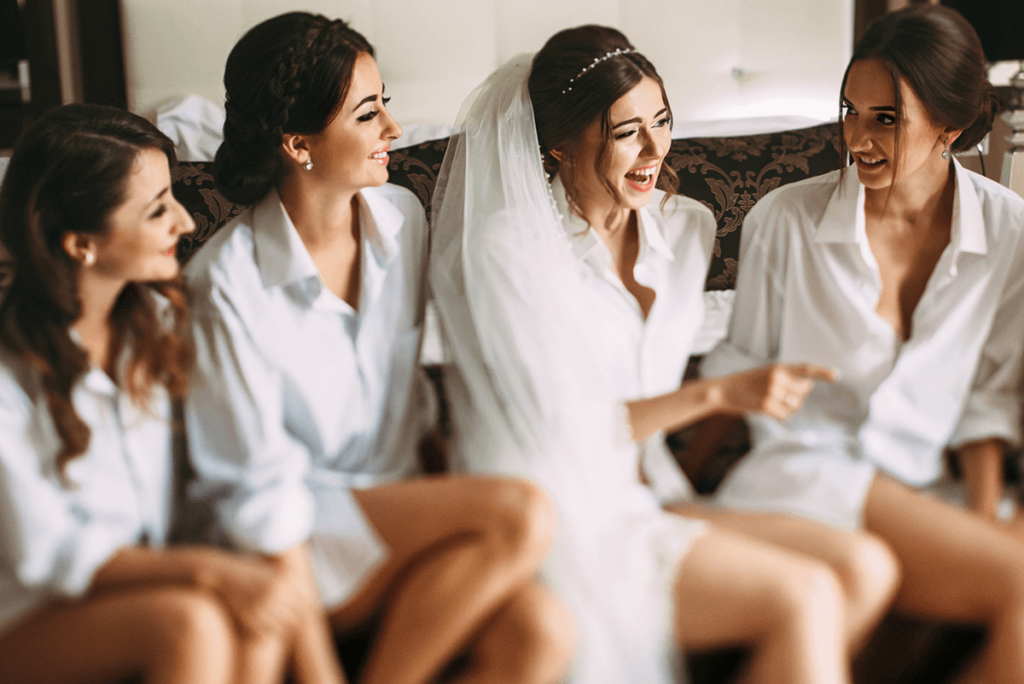 When you decide to get your hair done at a hair salon for women, there will be plenty of stylists who will not only be able to tend to you but also to all your bridesmaids. It will also double as a makeup salon! This will save tons of time as opposed to one stylist doing one person's hair at a time. You won't have to waste any time waiting around and will be done in no time! If you have a large wedding party especially, going to the salon will be the perfect choice for you!
6.Package Deals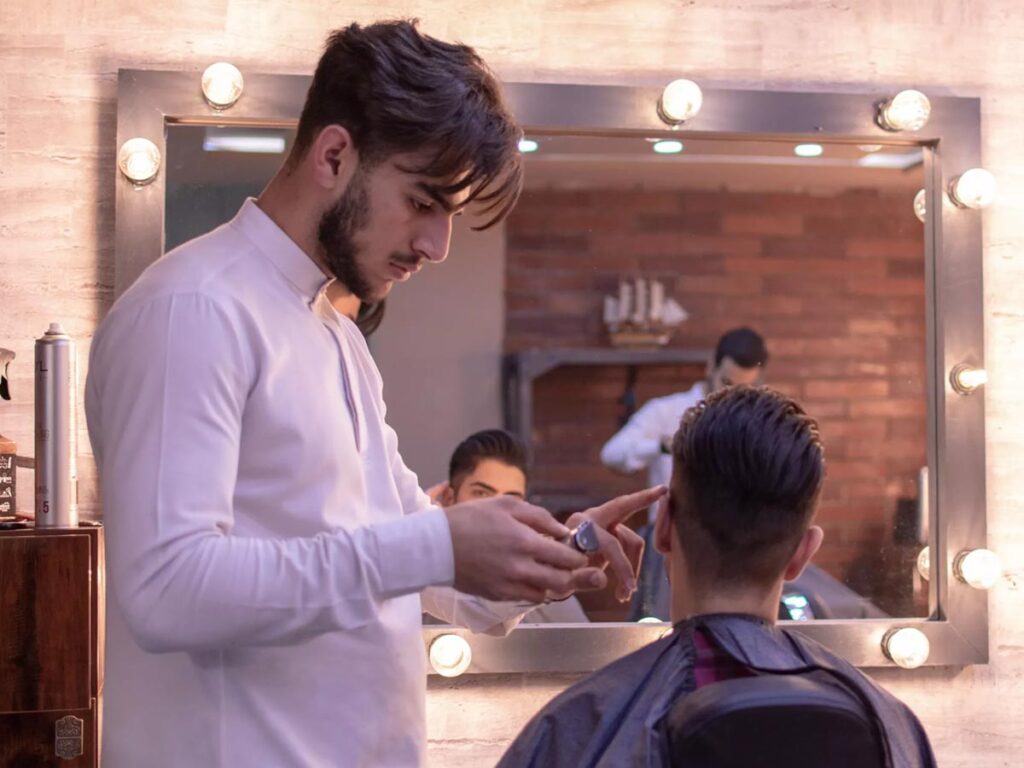 Who doesn't like saving some time and money? There are plenty of salon offers! Many salons have salon package offers for the groom and his groomsmen to all get their hair done and styled at a reasonable price so you won't have to worry about Googling "salon near me with prices" You'll save so much money and of course, time as there'll be many stylists at the salon.
We've even put together some tips for you!
Here are 8 things for good hair and skin: Salon Tips
There are many other things you can do to pamper yourself. Believe us, you need some of those to keep yourself (almost) sane. So, let's talk about eight self-care tips that everyone needs – pandemic or NO pandemic.
1. Start Looking for a Good Salon for Skin & Hair Care
Are you bored with all the bloggers telling you about their 'beauty routines'? We feel you. But, it is an important element of self-care. Skincare is not only about cleansing your face twice a day or putting on a sheet mask now and then. The same goes for your hair too. If you are not sure about how to treat your skin and hair, an at-home salon session is always there to help. Book an appointment with the best Salon that sends their experts home. Relax, all professional spas and salons use top-notch sanitizing measures nowadays.
2. Take A Warm Bath or go to a Spa
Try taking a trip to the best ladies salon near me or girls salon and spa! Remember the epic scene from F.R.I.E.N.D.S, the one where Chandler was chilling in the tub because he had a " very long, hard day"? Well, he was lying to hide his secret but your crazy schedule doesn't lie! Taking a hot bath will help you to relax and recharge yourself for the next day. Use some bath salts, and essential oils, play some good music and spend as long as possible in a nice bath. You can go to a salon for women near you for the best professional product range.
3. Pamper Your Nails at the salon near you
Ladies, you don't just paint your nails to make them look pretty. Your hands are your money makers and they need great care. Contact a women hair and nail salon near you for a manicure and pedicure package that saves your efforts and energy.
4. Write A Gratitude Journal
Yes, yes every social media influencer talks about that too. But until you try it, you can't understand its magic. Writing a gratitude journal is not like writing a bestseller that turns into a movie one day! Nobody is going to judge you for your writing skills, spelling errors, or even your handwriting. A journal is personal and you don't need a reader if you don't want to.
Start your day by writing the basic three things you feel thankful for. It can be someone you love, it can be the most favourite hobby you have or a book you read. You will feel awesome when your day begins on a positive note.
5. Get Your Skin and Body Refresh!
If you don't feel like doing heavy chores, just take a quick walk in your neighbourhood. Fresh air helps to reduce your stress. You can opt for spa and facials sessions to rejuvenate your skin. Try to choose the best salon for women near you for the same.
Sometimes practising things like yoga or doing an intense cardio session, or even dancing can feel like a whole body refresh! You might not want to do anything heavy so you might decide on taking a walk around your neighbourhood.
6. Give Yourself A Complete Makeover
Are you feeling like your life needs a big change right now? Start with giving yourself a makeover first. They say with a new look, begins a new chapter of life! It is not just a saying, a makeover feels like a brand new way to look at yourself in the mirror. You can find lots of makeover ideas online. Booking a women hair salon near you could be a good choice for you. Decide what look you want and take a professional's help.
7. Put Your Phone Down, No Seriously
Is there even a single minute of the day when you are not staring at your phone/ laptop's screen? While it's important to stay connected, your eyes and mind need a break too. Just take a break from all the devices, pour a warm mug of tea/coffee, and pick up a book or just enjoy your drink in silence.
8. Book A Hair Spa Session with a Good Women Hair Salon Nearby
Do you feel your hair needs some nourishment? You neglect your hair care routine for all the crazy work-from-home, cook-at-home routines. As a result, you end up with dull, dry, and frizzy hair which you hate the most! Ever wondered what a professional hair spa can do for you? And it's a warning call for the men too. Search for the best Unisex near you. After all, why the ladies should have all the Pampering?
Still not convinced the salon experience is for you? Let's think about your hair. It might have been crying out in need of a good treatment all this time and you've not noticed. You need to nourish it a bit with a rejuvenating hair spa and salon. How about taking steam? Are all your friends getting it done? Well! If you're experiencing the below signs, it might be time to visit a women's hair salon!
Here's why you need a hair spa for women!
Are you taking enough care of yourself? Your skin? Your hair? It's time to visit a professional hair salon! Are you still thinking? Have you forgotten that your hair has a mind of its own and it doesn't listen to you? Before waving off this blog and getting back to sulking on your couch with your laptop, THINK about whether your hair has always looked like THIS!
If not, your hair is screaming for a little pampering! You need to nourish it a bit with a rejuvenating hair spa. How about taking steam? Are all your friends getting it done? Well! if you are looking for the below signs, you should also go for them.
1.You Have Dry & Brittle Hair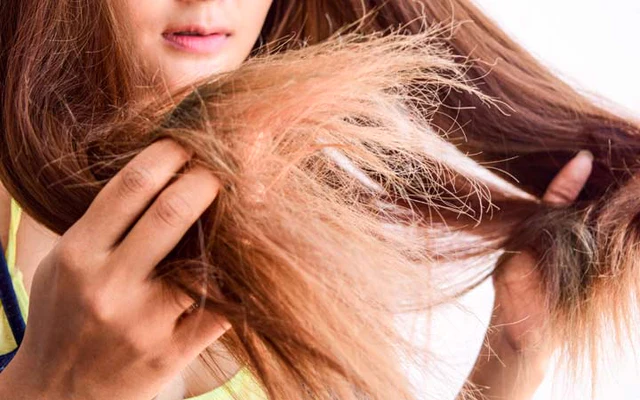 Your dry hair can be the result of so many things – daily wear and tear, pollution, frequent hair washing, and even your bathing water. Does your hair break easily even when you are not brushing it? You need an immediate hair rejuvenating treatment. So, start looking for a good ladies' beauty parlor near you.
2.Your Hair Color Treatment Didn't Go Well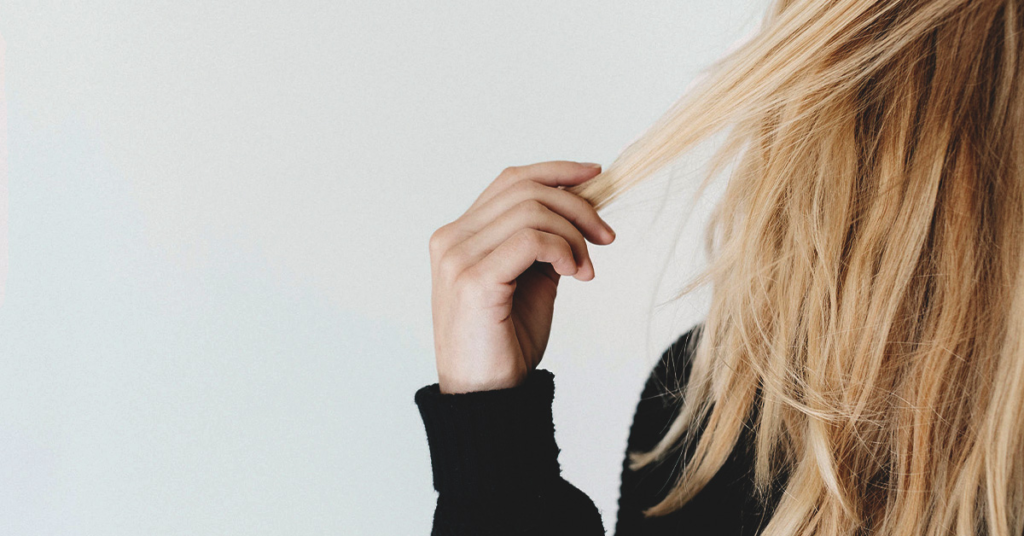 What did you do to beat the boredom of staying at home during this lockdown? You colored your hair mahogany red. Or you highlighted some streaks of purple. Your hair will look amazing but it requires a professional hair salon. Basic oil massage and hair wash are just not enough. It needs a protein treatment to regain its shine and texture.
3.You Have Rough & Dry Hair
Do you avoid touching your hair because it feels so rough? We heard you. Using the wrong shampoo or frequent heat styling makes your hair look lifeless and dull. No matter how much hair serum or oil you use, nothing works. So, how can you reverse the damage? A professional range of hair products might be what your hair needs the most!
4.Daily Struggle To Style Your Unmanageable Hair
If you are finding it hard to style your hair on your own, it's an obvious sign that your hair is unmanageable. It is high time you book that long-awaited hair appointment in a good ladies' parlor.
5.Excessive Hair Loss
While the experts say we lose around 100 to 150 hair strands daily. While it grows back again, if you feel like you are losing more than that, you need HELP! Book a convenient professional salon service and browse their specialized treatments. Consult with the hair specialist and decide what will work best for your hair type and length.
Reasons why you Should Consider a Hair Spa!
It's time to book a 'hair spa salon near me' session! Ever wondered, is there a women's parlor near me? Is there a spa salon near me? Wondered how a Professional Beauty Parlor Can Fix Your Hair? And it's a warning call for the men too. Search for a good women's hair salon nearby or a unisex salon near you. After all, it's not just the ladies who should have all the pampering! Don't stress about the hair spa price in a salon near.
Who doesn't love a relaxing, spoiling head massage? A hair spa is therapeutic, it lets you enjoy the calming massage while fixing the hair damage. It turns your damaged and dull hair instantly into a manageable and glossy version. Exciting much?
Simply put, it is the perfect de-stress therapy with added advantages. In case you are wondering, it's re-hydrating as it restores vital moisture and oils to your hair roots.
Benefit #1 Strengthens Hair Follicles
Don't we all know that if the base is strong, the building stands tall no matter what? Well, your hair is no different. If your hair is falling mercilessly, hair roots are weak. You sure are oiling it daily but what about the follicles? Only a hair spa can reach that deep and revitalize your scalp.
Benefit #2 Removes Pores Impurities
Another reason to add a hair spa to your hair growth therapy routine is deep cleansing. Did you know a professional hair spa, surely clears impurities from roots and promotes hair growth? Once your scalp is free of impurities, your hair gets a stimulus to grow more!
Benefit #3 No More Dandruff Issues
Nothing can be more irritating than having dandruff flakes all over your shoulder. Your favourite black dress hates you and you have to hide your hair under a bandana even when you are indoors!
Well, not anymore! A hair spa is a great fix to your dandruff issue as it balances your scalp's pH level. Once in a month spa session from a good beauty parlor keeps your scalp dandruff free. Dandruff-free days are back in your life!
Benefit #4 Normalize The Oil Secretion
Just like your skin, sebaceous glands are present under your scalp and it produces sebum oil. It keeps your scalp and hair healthy daily. But, due to the lack of proper hair care, the overproduction of sebum often clogs your pores. Guess what? You have no clue what is happening inside your scalp.
But a hair spa knows exactly what your scalp needs. It regulates your sebum production and you get voluminous and healthy hair in return.
A professional hair salon nearby could be the perfect rehab for your hair needs now! For better results, sign up for monthly sessions with your favorite hair specialist. There are different types of spa therapy. Your hair expert will help you choose whatever works for you! Relive your good hair days and thank us later.
There are plenty of other services that salons offer that can't always be achieved at home and will have you rushing to your nearest salon. And it's always a good idea to take a trip to a salon near you and let them take care of you!
The truth is, there are many myths around hair salons. Many just search up 'salon shop near me' but are sceptical about actually taking the plunge and visiting them. But the benefits that come from salon treatments are unmatched! Frequent salon visits will have your skin, hair and body looking and feeling fresh! It's okay every now and then to invest some time and money into taking care of yourself. You'll be surprised with what going to the salon regularly can do for your hair! You'll see your hair in its healthiest condition ever! A basic shampoo and condition regime is not enough, sometimes it's best to visit that 'ladies' hair salon near me' and leave it to the professionals.
If your hair is coloured, the professionals will have your colour looking vibrant and fresh, months after you've actually coloured your hair. If you have grey hair, the stylists will effortlessly ensure that it's covered and blended in. A trip to the salon every approximately 4 weeks will do just the trick! The best part is also how trips to the salon will help promote hair growth. Getting your hair trimmed every now and then will keep the ends of your hair healthy and far away from split ends and other damage. 
No more searching for the 'best hair salon for women near me' Leave it to the professionals at Limelite, a salon in chennai, to take expert care of your hair. We understand just how important hair is to you. The salon offers package deals too! We are always striving to be the best salon in chennai and best salon in india. Visiting the Limelite salon will also give experts the chance to assess your hair and its condition and determine if you're in need of any colour, general treatments or any other salon services. We've all said to ourselves "I wish there was a salon shop near me…a ladies hair salon near me with known prices" There is! A change in environment could be just what you need! We aim to make it as accessible as possible for you and display the beauty salon price list for you to see  Don't wait any longer and look for the best hair salon near me for ladies and salons near me open now– visit the Limelite salon today!!
We hope you found this blog informative and helpful! Do consider dropping by at Limelite Salon and Spa! Limelite is a unisex hairsalon in chennai, that aims to give you, the customer, the very best experience! Whether it's any hair salon services like trendy women haircuts, men haircut styles, best hair cut for long hair, hair highlights, layercut for women, feather haircut for women, hair spa or a keratin treatment, olaplex treatment, hair smoothening, manicure and pedicure, foot reflexology or our special Kerastase fusio dose nail art or a simple haircare routine when you are at Limelite, our dedicated team of professionals will ensure that you are well taken care of! To know more about our services or to book an free consultation with us, call us at the number mentioned on our website. We always have offers you wouldn't want to miss, and we would love to have you in our salon. Thank you!