Summer is here and what better way to keep your hair healthy and beautiful than with a new summer hairstyle. But, finding the right summer hairstyle for your hair type can turn out to be a real task. You need to make sure that you have summer hairstyles that are easy to manage and at the same time, they need to look good. Wondering which are the trendy and easy hairstyles for the hot weather of the year? If it's a nod, Limelite unisex salon and spa, one of the best hair salons in Chennai has got you covered. In this blog post, we will look at 7 of the best hairstyles for hot weather 2022 and how to pick the right one for you.
Soft beach waves
Soft beach waves are one of the quick summer hairstyles for long hair, which is subtle, trendy, and stylish all at the same time. All you need to do to create this hairdo is to form waves using a curling wand. Once done, blow dry your hair for added volume and density. This elegant hairdo is the best option for those who have oval face shape and wavy hair and will certainly create a lasting impression.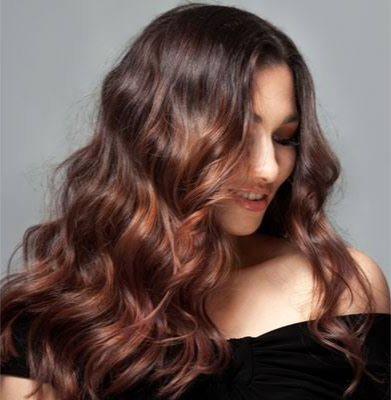 Messy bun
If you want to achieve an effortlessly chic look in less time, then a messy bun is the one for you. Gather your hair together randomly and form a bun and secure it with bobby pins. Do not forget to pull out a few wisps around your ears for a wind-blown look. Be it a weekend brunch or an evening party, this hairdo definitely adds a great contribution to your overall look.
Hipster bun
Hipster bun is one of the simple yet classy summer hairstyles for short hair. It is the right blend of half-up, half-down, and top knot bun hairstyles. Gently comb your hair and ensure that there are no knots. Take the upper half portion of hair to form a top knot bun and secure it with bobby pins. To make it look classier pair it with a few wisps on either side or subtle beach waves on the ends of the hair.
Balloon Ponytail
Want a creative twist to your regular ponytail? Why worry when we have got it for you! To achieve this hairdo, form a high ponytail and tie off sections with elastics and fluff out the segments to keep them voluminous. The hairstyle looks so simple but stylish and is the perfect option for busy bees who doesn't have a lot of time to style their hair. To make it more on a fancy side, consider adding tiny hair accessories on the elastics or simply use vibrant colour elastics.
Space buns
Looking for great summer hairstyles for short hair? If yes, this hairdo is a tailor-made choice for you. Space buns are one of those funky hairstyles that work the best for casual outings and are much more fun than a regular bun too. To create space buns, split your hair into two equal sections by creating a partition in the middle and putting either section into a ponytail. Now, warp the length of your hair around the base of your ponytail and secure it with bobby pins. That's it! You are all ready to flaunt your space buns.
Fishtail braid
The fishtail braid is one of the most common types of braids and is the perfect pick for those with long luscious locks. To create a fishtail braid, part your hair into two equal sections, and make sure there are no tangles. Now, take about half-inch piece from the outside of one of the sections and pull it over and across, joining it to the inside of the other section. Repeat the process along the length of your hair and tie it off at the end. You can customize the braid as per your taste and once you have mastered fishtail braid, you can experiment with different versions such as French Fishtail braid, Double Fishtail braid, and more!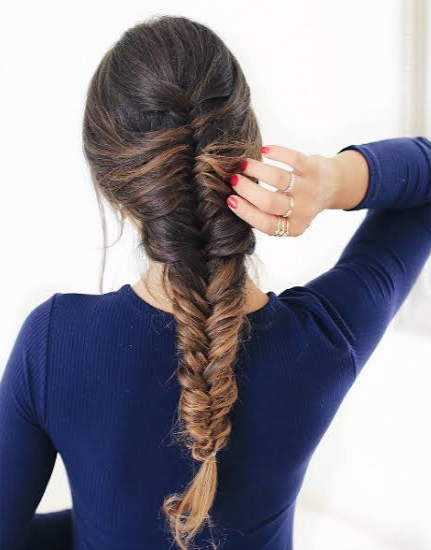 Top Knot bun
An effortless hairstyle for short and medium hair you can do to rock this summer is a stylish top knot bun. Gather all your hair and tie it in a high ponytail and start wrapping the hair around the base of the ponytail to create a bun. This super simple look goes a long way in just one quick step, a few bobby pins, and Voila! You got yourself a perfect top knot bun.
We hope you enjoyed the 7 different hairstyles we showcased in our blog, be sure to try out one or two and let us know how you like them! If you have any questions about choosing the right hairstyles for hot weather, please let us know in the comments section below. Did your search for a unisex salon near you yield satisfactory results? If yes, we are what you are looking for. We are Limelite, one of the best hair salons in Chennai, Bangalore, and Coimbatore. Our team takes care of all your hair care needs under a single roof and ensures to provide you with a premium salon experience. From basic haircuts to advanced hairstyling and from hair colouring to keratin treatment, we offer them all. To know more about our services or to book an appointment with us, call us at the number mentioned on our website. We would love to have you in our salon. Thank you!