If you're looking to enhance your natural hair colour and give it that extra something special, then hair highlights are for you! Highlights are perfect, whether you're going for a natural sun-kissed look or something more bold Limelite salon and spa is here to help you out. 
What are highlights? 
They're essentially pieces of your hair that are typically lighter (or darker) than the rest. For instance, if your hair is brown, then you can highlight your hair by colouring parts of it a lighter shade of brown or even blonde! Highlights will give your hair depth, and dimension while simultaneously giving you a trendy look! You can even highlight your eyes and accentuate your cheekbones. There are various highlighting techniques that will help you achieve your desired look, whatever it is. Highlights come in various shades, styles and even levels of permanency. Permanent hair highlight prices will vary from semi-permanent, demi-permanent, temporary and global hair highlight prices. 
The various type of highlights!
There are tons of types of highlights out there for us to choose from! So many in fact that it can all get a bit confusing. We've narrowed it down to five of the most popular types of highlights to help guide you through it if you're considering taking the plunge! 
1.Multidimensional Highlights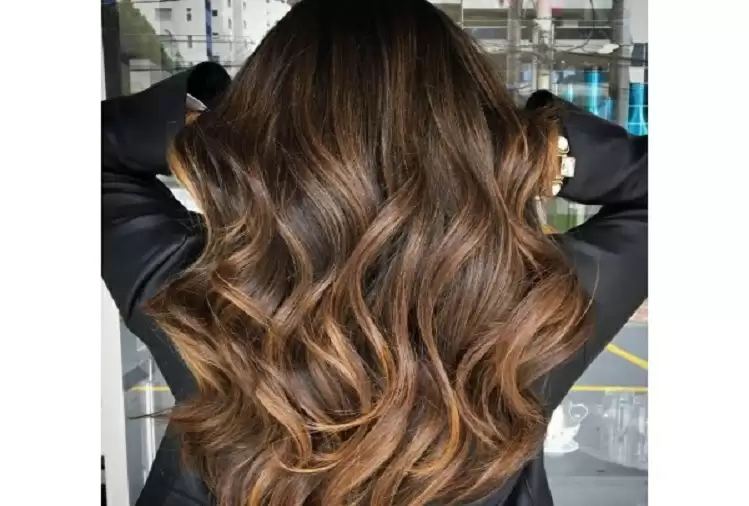 Have you heard of Balayage? Multidimensional highlights are in a way a variant of the popular balayage. While highlights are usually done using foils, this type is done freehand. They're just perfect for giving a very natural finished look! You can play around with two or three different colours from the same shade range. You'll get great depth without having to change your hair's base colour.  
2.Frosted Highlights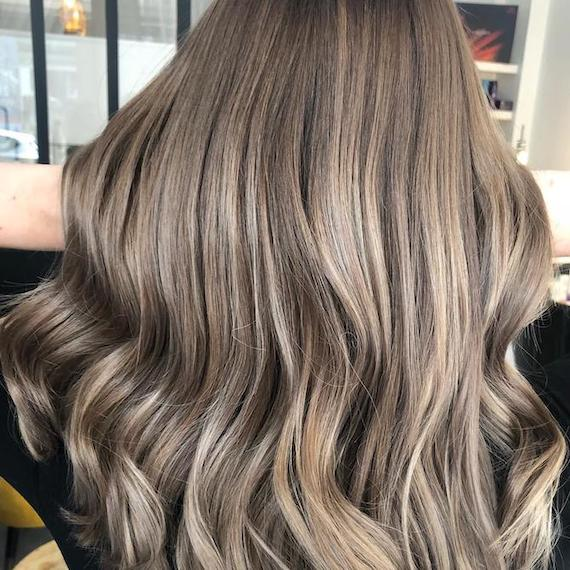 This type of highlight literally means giving your hair a "frosted" look as the name suggests. Frosted highlights in particular seem to be dominating the trends in 2022! These highlights are done by using contrasting colours on your hair such as cool tones of blonde or ash or beige or even platinum while still keeping the look very natural. You don't necessarily need to stick to this though, you can opt for warmer, golden hues. The key to choosing the right colour is to consider your skin tone and/or your eye colour. This way you'll get the colour that compliments you best! 
3.Dip-Dyed Highlights
Compared to balayage or ombre, dip-dyed hair doesn't blend as seamlessly into your hair. Don't worry though! Your hair stylist isn't going to let you leave with harsh lines that look bad! While you can choose subtler colours, many who opt for dip-dye, opt for creative colours that are bright, bold and make a statement! Either way, there will be two colours: your natural hair colour and the colour you choose and the colours won't blend as well. 
4.Under Placed Highlights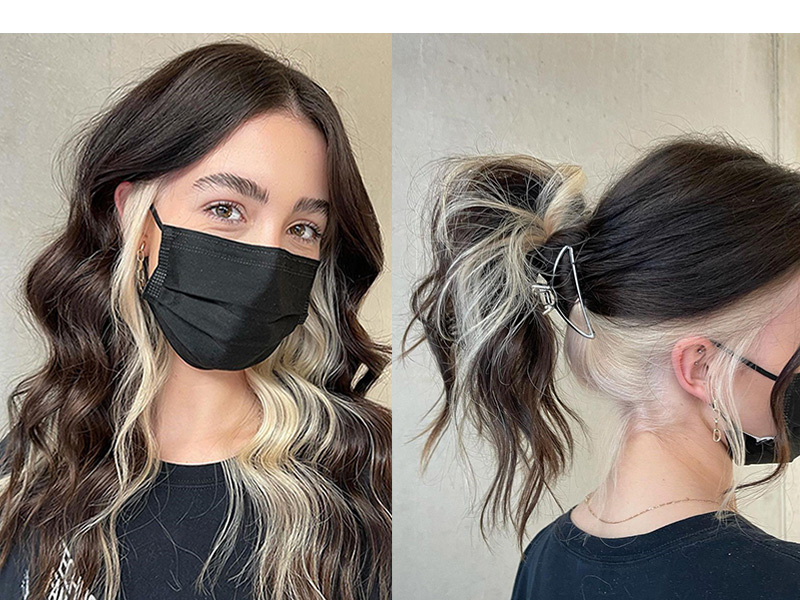 Highlighting the underneath of your hair is also known as "underlights" This type of highlighting involves highlighting the bottom section of your hair while keeping the top part completely natural. Similar to dip-dye, many often choose bright colours that are hidden away underneath the other hair till you choose for others to see them. They're totally customisable though and are great if you want to experiment with colours but are still not entirely sure. 
5.Balayage Highlights 
Balayage is one of the most popular highlighting techniques! Balayage is where the colourist will paint your hair with colour free-handedly It's such a natural way of highlighting hair that is just perfect for absolutely anyone, no matter what your natural hair colour is. Some hair stylists will use foils to separate the hair, some will use choose not to, it depends on the stylist's preference. But it's great in how stylists can choose which stands of hair to colour. Because of the way it is applied, not too close to the roots, this type is easy to maintain and will grow out well too!  
Types of hair highlights for Indian skin tones!
Indian girls love hair highlights too! When choosing highlights, what's important is knowing your undertone first and foremost! Rather than trying to change your entire base colour, your natural hair colour – try working with what you've already got and try to enhance it. Of course, these include hair highlights for Indian men too! 
1.Brown Highlights
This is a good option if you want to play it safe. These hair highlights for Indian women work so well and is great for people who don't want any drastic changes to their hair immediately! Whether you're cool or warm-toned won't matter. There are ashy browns that will work for cool tones and golden browns that will work for warm tones!
2.Burgundy Highlights 
If you've got olive or neutral undertones, this looks amazing on you! This colour purple-ish red looks especially flattering on Indian skin tones. It's a colour that is so trendy and will definitely give you a signature look that will have you leaving a lasting impression wherever you go! 
3.Red Highlights 
This is a little tougher to get right, but when you do, it will look absolutely stunning! Lighter skin tones should go for reds that lean towards the copper side, while darker skin tones should go for reds that are blue-based. However, it is worth noting that if you're the type to tan easily and turn red after going in the sun, this probably isn't the colour for you. 
4.Black Highlights 
Lowlights are darker streaks of colour in your hair. Black highlights are a great example of that! A bonus is that they're great for covering grey hair too! But be warned, black is a stark colour and so when applying it as lowlights, make sure you get it done by a professional and get yourself a consultation first. 
30 best hair colour trends of all time
1.Caramel and Chocolate Balayage
Using your favourite chocolates and desserts as inspiration, this is a great example of how colour melting can produce a mouthwatering colour combination.
2.Brown with Auburn Streaks 
Make your dark hair appear warmer by choosing reddish-brown highlights. Depending on your style, you can have thicker or thinner colour pieces.
3.Sun-Kissed 
To achieve the ideal sun-kissed look, choose highlights in warm blonde and light brown.
4.Caramel Highlights
This beautiful shade will undoubtedly work in your favour if you are a brunette because it looks appealing and super natural.
5.Dark Chocolate Highlights 
This is perfect for adding dimension without trying anything too drastic. 
6.Sandy Blonde 
This 2022 trend is great because it gives you a natural summery feel no matter what the season!
7.Light Front Strands
This is definitely one of the easiest to maintain! And it adds contrast to your natural hair while still appearing very trendy!
8.Honey Blonde
If you don't want something too brown but also not too blonde, this is the perfect option! 
9.Bronze Streaks 
If you've got tanner skin, this will complement it stunningly! 
10.Ash Blonde 
This is fast becoming a favourite, especially in 2022! 
11.Chestnut Lowlights 
For ladies who prefer to keep things natural, this is for you!
12.Platinum 
Looking to make a statement? Try this! 
13.Brown Ombre
This look will never go out of style! It's an absolute classic style. 
14.Money Piece Streaks 
This gives you a fashionable look while still keeping the rest of your hair natural!
15.Icy Blonde
This colour on jet-black hair will make such a statement! 
16.Rich Chocolate 
Embrace a more realistic version of yourself with natural-looking rich chocolate hair colour and flaunt the beauty of your hair! From deep chocolate shades to honey hues, the variety of brown shades always has a different fan base. With the bright hue on your hair, this colour is the perfect option when you want a subtle change in your hair.  
17.Pink Lilac 
Wanting for a pastel colour touch-up for your hair? If yes, here's good news for you! With a perfectly balanced combination of tinges of lavender and pink, pink lilac shade is something that is not going anywhere anytime soon.  You can also add a hair gloss to your hair to make it appear as shiny as possible.  
18.Platinum 
Platinum hair has been a popular choice among people for some years now and will continue in 2022 too. It goes well with every hair type and adds a modern and sophisticated element to your overall look. There are various shades in platinum hair highlights too and a few include grayish platinum, platinum with a pink hue, and more. However, your stylist will help you pick the right shade according to your skin tone and makes the hair colouring process easier.  
19.Mushroom Blonde
If you are a person who doesn't like the whole darken hair, this is the hair colour shade for you! It is a shade of light brown with dark and gray highlights and is apt for people who would like to darken their hair very light, but without going for a totally dark shade.  
20.Bright Copper 
Copper hair highlights are something that never goes out of trend. If you decide to stick to copper shades, use bright copper shades instead of traditional vermilion. This makes your hair look more natural and super elegant. Gold copper, red copper, and copper ombre with dark roots are a few shades you can try. Before going ahead with this shade, just keep a note that bright shades are quite hard to maintain and need regular touch-ups.  
21.Strawberry Blonde 
Yes you heard it right! The shade looks as unique as it sounds and is winning the hearts of many people this year. It is a shade of blonde with a touch of red and is the right choice for someone who doesn't like to play along with bright colours. Always consider starting with the lighter side of this hue, as adding more red is much easier than getting rid of it. 
22.Caramel Ombre 
Unlike brighter ombre shades of years past, this melted caramel ombre hue is soft and adds a fine shine to your face. The shade goes well with most of the skin tones and is an ideal option for someone who is looking for a simple yet stunning makeover for their hair.  
23.Hazelnut Brunette 
This shade of brunette is a tone-on-tone brown with glimpses of golden light browns to the ends of the hair. With a low-maintenance and high impact, this hair colour is sure to enhance the charm of your hair. Achieving the right depth and dimension of brunette shades is all about practice and perfection. So, always consider choosing the best hair salon near you while choosing unique shades like the brunette.  
24.Awesome Auburn 
The richness of deep auburn shades exceptionally complements winter looks. When blended with rich chocolate brown, an undertone of copper blonde, or cherry, the shade adds more radiance to your hair. Plus, it requires minimum maintenance because of the underlying natural pigment, making it a more affordable change. 
25.Cinnamon Red  
This beautiful shade of red is tailor-made for someone who isn't ready for bold highlights on their hair. It gives a nice and natural-looking effect and goes well with every skin type. The shade looks best on short and medium hair and is a great option for a little lift of red shades.  
Steps to take before highlighting your hair
1.Research and evaluate your hair condition 
If highlights are completely new to you, we recommend doing your research first to know exactly what the procedure entails and the aftercare and such to know if this is something that you'd actually want. Looking at the conduction of your hair will also help determine if the highlighting process will not ruin your hair and keep it in a relatively healthy condition. 
2.Pick a style
Now we know there are many styles out there, so be sure to explore them all before settling on one. This is of course after you're sure your hair can handle the colouring. Consider things like your hair texture, colour and your skin tone to know which colour and style would suit you best! 
Experts suggest not getting a highlight colour that is 3 shades lighter than your own. If that is something you want, then changing the base colour would be necessary first. 
3.Choose a good stylist
You're going to want to pick someone who you know has done this before. Your hair is an important part, so pick someone you're comfortable with and completely trust. The colourist should also be familiar with your hair type and know how to work with it. 
See whether other natural-haired clients have reviewed their services or ask the salon to validate the stylist's experience if you have natural hair and want to make sure your stylist has experience with your texture so you can get gorgeous curly hair highlights! 
4.Ask about your appointment
A consultation is frequently available at salons before the scheduled appointment. You can try the hair dyes on a small area of skin during that appointment to make sure you and your hairdresser agree on the desired outcome. You can discuss any potential adverse effects, inquire about the ingredients in the dye they employ, and create an aftercare schedule. The stylist can also provide you with an estimate of how long your appointment will last. 
Despite the fact that you might be determined on a particular look, keep in mind that the stylist is an expert. It's likely that your ideal shade won't complement your skin tone and that a warmer or cooler tone might be preferable. Pay attention to what they have to say; this is an excellent opportunity to work together and utilise the stylist's skills to create the ideal look for you.
5.Think about the aftercare 
Although your hairdresser will provide you with detailed aftercare recommendations, the following are some broad suggestions. Experts frequently advise delaying hair washing for 72 hours. Additionally, many experts advise washing your hair with a sulfate-free shampoo after receiving a colour treatment, so you might need to pick up some specific shampoos for colour-treated hair. Sulfates are frequently included in shampoos and help the product lather when water is added, but they can also strip your hair and scalp of natural oils, causing dryness and brittleness. Sulfates can also take the colour off your hair, making the colour fade quickly.
Additionally, avoid washing your hair too frequently as this can cause the colour to fade; wash your hair in cool or tepid water as hot water can wash off the dye, and let your hair air dry as frequently as possible. When you do need to heat style your hair, use low-heat styling tools and protect your hair from the heat using a heat-protecting spray or balm.
How to maintain your hair after highlights? 
Here's a more detailed list of steps to take to care for your hair!
1.Switch up your shampoo
After having highlights, you should already switch to a softer shampoo. Many widely used mainstream shampoos contain chemicals that might dry out your scalp and make your hair more porous, causing your colour to fade more quickly. Consider switching to a shampoo designed especially for colour-treated hair and free of sulphates. You might get some recommendations from your salon, but if you'd rather shop at your preferred store, there are plenty of options.
2.Try deep conditioning 
Natural hair is less "thirsty" than colour-treated hair. To prevent the hair shaft from breaking and frizzing, it needs more moisture. The extra step of applying conditioner aids in sealing and securing the moisture in your hair. You can use regular in-shower conditioners that you leave on for a few minutes, but for your highlighted hair, you should also use deep conditioners. To deeply permeate the hair shaft, these conditioners are applied to wet or dry hair and left in place for prolonged lengths of time.
3.Avoid heat 
Overuse of heat styling can burn your colour-treated hair over time. It's time for a change if your typical hair-styling process involves a lot of blow-drying and flat-ironing! Use frizz-free products instead, and experiment with braiding, curling, and other heatless style techniques. The colour of your highlights and the condition of your hair can both be impacted by harsh chemicals of any kind.
Avoiding chlorine too when you have highlights. It is advised by experts. Chemically treated hair can react poorly with chlorine, which can cause it to become dry and brittle. In hair that has been lightened, it can also produce brassy or green tones. Wear a swim cap to protect your highlighted hair if you plan to swim.
Still not sure whether to highlight your hair or not? Continue reading! 
5 advantages and disadvantages of highlighting! 
Disadvantages: 
1.Maintenance 
Keep in mind that this won't be easy! You'll have to spend dedicated time and effort caring for your hair. 
2.Cost 
Getting highlights done is not cheap. If it is something you truly want then it will definitely be worth the investment so don't think much about how much hair highlights cost! 
3.Lightening 
Each time you highlight your hair, you're making your hair lighter and lighter, It might reach a point where you find it too light. 
4.Grow out
It's only natural for your hair to grow out. Your hair will reach a point where you'll have to consider going and getting it re-highlighted or coloured globally. 
5.Breakage 
This reason is why checking the health of your hair before your highlights appointment is important. The chemicals in already damaged hair might end up causing extreme damage. 
Advantages
1.Dimension 
If your hair is naturally dark, highlights are great for changing that and adding some dimension. Your hair will appear to have plenty of texture and you can show off those streaks in any sort of hairstyle! 
2.Versatility 
There are plenty of options when highlighting! You can go subtle or bold, you can select just pieces that frame your face to highlight and even use more than just one colour. It's totally up to you! 
3.Enhances skin tone 
The colours in your highlights will bring out the best of your natural beauty! The right colours will enhance your facial features! 
4.Disgusines greys 
With just little maintenance, you can disguise those annoying grey hairs. The grey hairs will also blend seamlessly into your lighter highlighted strands! 
5.Less damage 
Compared to global hair colour, highlights are less damaging to your hair. Highlights are strategically placed, so all your hair is not damaged and caring for it is easier! 
Highlighting your hair is a great decision if that's what you want! There are many ways to keep it natural or even bold. Hair highlight prices in salon will differ if you choose to do it from home. But depending on your hair type, choosing the right colourist is super important. They will guide you through it all to ensure that you get the hair of your dreams! We hope you found this blog informative and helpful! What's the hair highlights price in parlour? Do consider dropping by at Limelite Salon and Spa if you've searched up "hair highlights price in salon near me", hair highlights price in a salon in India" or "hair highlights for women price"! 
We hope you found this blog informative and helpful! Do consider dropping by at Limelite Salon and Spa! Limelite is a premium hairsalon in chennai, that aims to give you, the customer, the very best experience! Whether it's any hair salon services like trendy women haircuts, men haircut styles, best hair cut for long hair, layercut for women, feather haircut for women, hair spa or a keratin treatment, olaplex treatment, hair smoothening, manicure and pedicure, foot reflexology or our special Kerastase fusio dose nail art or a simple haircare routine when you are at Limelite, our dedicated team of professionals will ensure that you are well taken care of! To know more about our services or to book an free consultation with us, call us at the number mentioned on our website. We always have offers you wouldn't want to miss, and we would love to have you in our salon. Thank you!