Introduction
Hair care near me! A question that is asked constantly by both men and women.  It is of great importance for men and women to take care of their hair not only to look good and feel divine but also in terms of their health. Hair that is not looked after properly can lead to some serious health issues that can be passed down to the concerned person's skin too. If you're looking out for a hair salon to get your hair taken care of, then Limelite Salon and spa which is a premium hair salon located across Chennai, Bangalore and Coimbatore is your big deal! 
Why one should adopt a hair care treatment in salon?
Professionalism: Whether it's a women's hair salon or a men's hair salon, you should go to a place where there are experts who know the ins and outs of your hair, mainly its texture and its type. Going to a place where there are experts ensures that your hair is protected and at the same time, someone who provides the look you are going for.
Quality products: At any salon shop, you would expect the salon staff to use quality products for the maintenance of your hair. Quality products assure you that your hair is not damaged, achieving the best possible outcome. 
Relaxing experience: At Limelite, it's all about this which is pampering the customers and providing them the best relaxing experience possible. While looking up for the best salon shop near me you should check up for a place that provides you a soothing experience as well as a quality service.
What are the best hair care treatments in salon – Men?
There are loads of hair care services that Limelite offers for men to choose from and pamper themselves with. If you're typing and searching "best salon for men near me" then do choose Limelite 
Haircut
The most desired service is of course a haircut. Men want to look fab and look their best at any event. Limelite offers some stunning haircut services such as a Regular Haircut or a change of style haircut starting from Rs.480 onwards. 
Styling 
It's all about style when it comes to men. There are several types of Styling salon services that are offered for men by Limelite, a few to name being Beard Designing, Beard Colouring, Party Makeup and many more! Styling services at Limelite start at Rs.175 onwards.
Colour 
Men sometimes want to dye their hair the same shade or a different one to achieve a vibrant look. Limelite offers different colour services such as Global, Streaks Colour, Fashion Streaks Colour and more! Colour services for men start at a price of Rs.400 onwards.
Hair Spa 
Relaxed and pampered, that's what everyone wants! Limelite offers some of the best Hair Spa services for men namely Mane Fundamentals Hair Spa and Detox. Hair Spa services at Limelite Hair Spa services starts at the price of Rs.1125 onwards.
Head Massage
Another relaxing service that Limelite offers is Head Massage. To name a few head massage services, Limelite offers services such as Coconut Cadence, Olive Odyssey, Almond Rhapsody and more!
Texturising Treatments 
Limelite also offers Texturising Treatments for men such as Smoothening, Straightening and Keratin for short and medium hair length. The prices for Texturising Treatments for men starts at Rs.2875 onwards.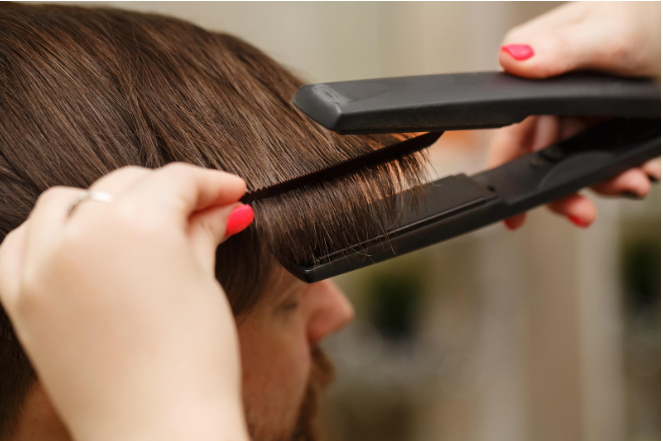 What are the best hair care treatments in salon – Women?
There are plenty of hair care services to choose from when it comes to women. Just search up for "ladies hair salon near me" or "women's beauty parlour near me" and choose Limelite salon!
Haircut 
Haircut is the most sought-after service by women. Limelite salon and spa offers haircut services for women such as Kids cut, Basic Style Hair Cut, Style Director and more! 
Styling 
Women love to show up anywhere in style! There are several Styling Services for women to choose from such as Hair Wash Blast Dry, Ironing with Tongs and Hair-Updo. Styling services for women at Limelite start at Rs.630 onwards.
Colour
Hair Colour is a popular choice amongst the ladies. Limelite which is both a men's salon and a ladies salon offers a vast array of colour services for women such as Fashion Streaks Colour, Balayage, Root Touch Up Colour and many more! Colour services for women start from Rs.525 onwards.
Olaplex and Olaplex Colour – Add On
Limelite offers colour services using the famous brand Olaplex! Limelite offers several Olaplex colour services such as Olaplex Stand-alone Treatment, Olaplex Colour Service Treatment and Olaplex Colour Service Treatment with Foil. The prices of this service start from Rs.1035 onwards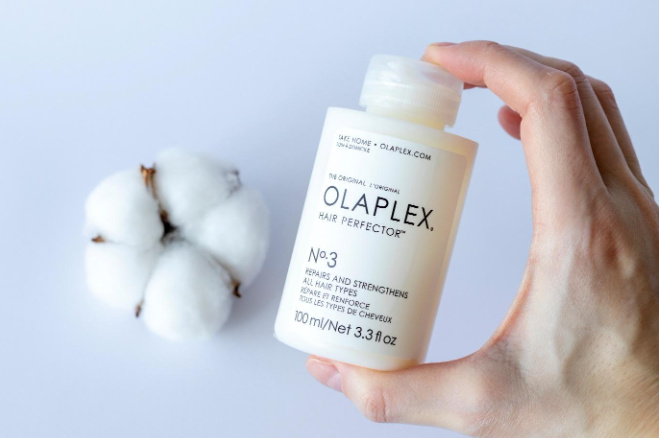 Website link: https://olaplex.com/ 
Metal DX
Limlite offers services using L'Oreal's Metal DX range of products. The Metal DX services offered by Limelite include Metal DX for Thick Hair, Metal DX for Sensitised and Metal DX for Fine Hair. Metal DX services start from the price of Rs.1725 onwards.
Website link: https://www.lorealprofessionnel.in/hair-care/metal-dx/shampoo-anti-metal-cleansing-cream 
Hair Spa 
Women love services that are relaxing and refreshing! When it comes to Limelite services regarding Hair Spa for women, Limelite offers the service named Deep Nourishing Hair Spa for Short, Medium and Long Hair. Hair Spa services at Limelite start at the rate of Rs.1150 onwards.
Head Massage 
When it comes to a peaceful and calming stress-free head massage for women, Limelite offers the best of the best services. Some of Limelite's Head Massage services include Olive Odyssey, Absolute Distress and many more! Head Massage services start at Rs.800 onwards.
Texturising Treatments 
Limelite offers a vast array of Texturising Treatments for women's hair with services offered such as Keratin and Straightening services for short, medium and long hair. The price of Texturing Treatments starts from Rs.2070 onwards.
How frequent one should go for hair care treatments?
For men and women, it really depends on their hair texture and other factors and also mainly the type of hair makeover salon services you're going for. On average, one can go for hair care treatments once in 6 to 8 weeks. 
Conclusion
If you're looking up the net and searching up "salon shop near me" then you must keep an eye out for the name Limelite. Limelite provides amazing salon offers packages from time to time for you to benefit from! So, to all the men and women! When such salon offers arise do not miss the chance to treat yourself to some of our outstanding services at an amazing rate!