We truly believe that Limelite is more than just a salon. It is a whole experience for the whole family! Starting in the year 2000, today Limelite is one of the top salon in Racecourse. Limelite is always doing its very best to go above and beyond our customers' expectations. Whether it's getting your hair done or your nails, once you step into a Limelite Salon and spa, you'll step out a brand new, transformed version of yourself! 
Services for Men 
Visiting a premium hair salon in race course? Visit Limelite! This is the best hair salon in race course if you're looking to get your hair cut. Our haircut service for men is one of our most popular. While a regular haircut starts at Rs. 330, you can also go for a haircut if you're planning on changing the style of your hair. Our salon experts have got you covered. Our other services for men include beard trimming, beard colouring and detox hair spas as well. For the days when you need some unwinding and rejuvenation, our foot massage for men is the solution you've been looking for. A classic Thai massage starts from Rs. 700 onwards. 
Services for Women 
Thinking of getting your hair trimmed? You're in the right place. Limelite Salon and Spa in race course is a popular location for ladies looking to get their hair cut or trimmed every now and then. A basic haircut starts from Rs. 650 and a change of style haircut starts from Rs. 1100. Another popular service at Limelite Salon and Spa in race course is our nourishing hair spas. Depending on the length of your hair, our hair spas start from Rs. 950. Had a rough day? Choose from our relaxing head massages. Want to get nail extensions? Flaunt your nails with our gel or poly gel nail extensions! 
Bridal Services
We're here to give your big day the special attention that it deserves! With services for both the bride and groom, Limelite is the ultimate destination for your pre-bridal makeover! Brides get the opportunity to choose between various makeup packages that best suit their desired look. Similarly, grooms too can choose between a minimalist, classic look, or the everlasting groom package with a manicure, pedicure and relaxing treatments. Each of our bridal packages are designed to give you the most relaxing experience before your special day! 
FAQS
1. What are the charges at Limelite Salon in Race Course?
The charges for services at Limelite depend on the service. Our prices are designed to give you the best experience for what you pay for. To know more about our services and our prices, you can visit our website here. 
2.Which hair salon is the best to do your haircut in Race Course?
What are the best hair salons in race course? There are plenty of hair salons to choose from! The best part of a great location is how customers have various choices. We are among the top 10 hair salon in race course. For a wonderful haircut experience, do consider dropping into Limelite Salon and Spa in Race Course. We have the best hair stylist for female in race course and the best hair stylist for male in race course. Our salon professionals are trained to give you the haircut of your dreams. Want to book an appointment? Book now! 
3.Which is the best salon in Race Course to colour your hair?
When it comes to hair colour, Limelite Salon and Spa is one of the best salons in race course. If you want to try something new and trendy, Limelite is the destination where you can make that happen! Or if you're trying hair colour for the very first time and want something that is subtle, our salon professionals can help you achieve that as well.
4.Which is the best salon for men in Race Course?
Limelite Salon and Spa is one of the best men's and womens beauty parlour in race course. With services from haircuts to hair colouring and even massages and waxing, Limelite is the one destination for men to get all their salon requirements sorted! Men can even drop into the salon for a free consultation! You can visit Limelite Race Course at 
Masonic Children Hospital, 
283, Race Course Rd, 
near Coimbatore, 
Race Course, Gopalapuram, 
Coimbatore, Tamil Nadu 641018
Phone number 0422 496 0519
5.Is it okay if I don't book an appointment? 
You can visit this luxury salon in race course without booking an appointment, however, we recommend making an appointment. This way, we can guarantee a slot where our salon professionals will be able to tend to you. On certain days, the salon might become full unexpectedly. For this reason, it's best to make an appointment!
6.Does Limelite Salon and Spa have any offers on hairstyles?
Looking for salon offers in race course? We love introducing offers for our customers often! We don't just have offers on hairstyles but also hair spas, waxing, facials and more. Follow our Instagram page where we announce our exciting offers. 
7.Is there somewhere where I can get the full price list?
You can find the price list for our services on our website here. For more details, you can call the salon and enquire for more details. Phone number 0422 496 0519
Why you should Visit Limelite in Race Course
Really satisfied with their service and ambience.
Happy with their haircut and style created by the stylist. The manager was so kind and made my appointment so easy. Completely happy with their service
Always my go-to salon for all of my beauty needs. I've been going to this salon consistently for three years and never have my results ever been disappointing. I'm glad that such a salon is in Coimbatore.
-CJ
Took a facial after an intense and tiring trip from Ladak where the temperatures where btwn -18 to -20 my face did not react well to the harsh weather…but thier intense facial my face is now moisturised and clear and thanks for the great services and hospitality
-Gowtham  Manikandan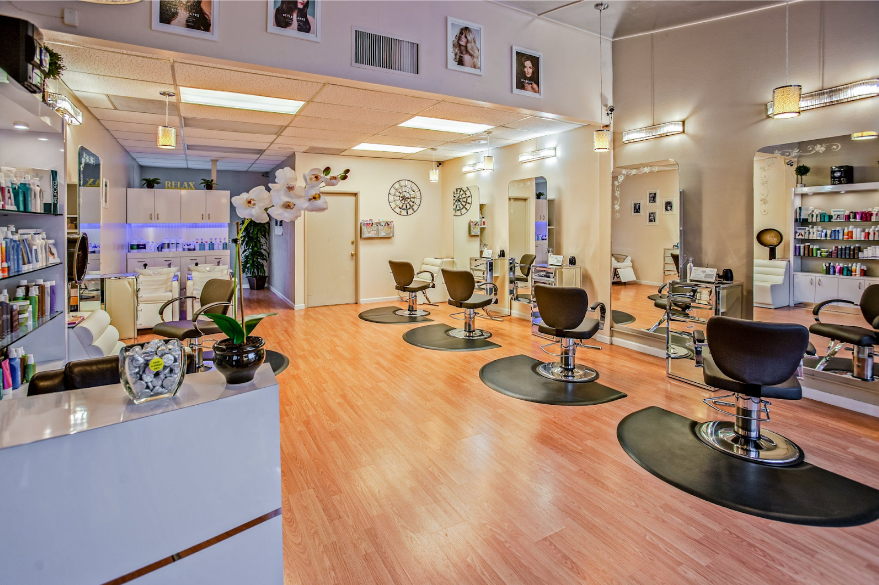 We hope you found this blog informative and helpful! Do consider dropping by at Limelite Salon and Spa! Limelite is a premium hair salon in race course, that aims to give you, the customer, the very best experience! Whether it's just a haircut or a keratin treatment, olaplex treatment, or our special Kerastase fusio dose – when you are at Limelite, our dedicated team of professionals will ensure that you are well taken care of! To know more about our services or to book an appointment with us, call us at the number mentioned on our website. We always have offers you wouldn't want to miss, and we would love to have you in our salon. Thank you!