Introduction
Nail art is a powerful form of self-expression, enhancing one's overall look and adding a touch of fashion-forward flair. Much like styling one's hair or beard, nails have evolved into miniature canvases, where individuals can craft artistic masterpieces and showcase their creativity. If you're in search of a top-notch nail salon offering professional nail artistry in Chennai, look no further than Limelite Salon and Spa.
Top trending nail arts of 2024 
We are almost at the end of the year 2023 and we will be soon welcoming the new year. It's time travel back through the months and check out some of the best nail art designs that made headlines and created trends. Here are some of the top nail art trends of 2023. 
1] Nail jewelry or nail piercings  
Nail jewelry or nail piercings is the next big thing! Who would have thought that jewelry could be used on your nails too! This new trend allows people to style their nails according to their liking by decorating their nails with glitter, chains, small metallic charms and so much more! This stylish nail art is the new fashion that adds a dazzling personalized touch to your look!
2] Goth nail art 
Who doesn't like to embrace the colour black? Goth nail art took to trends especially after the Rodarte fall 2023 fall show where the models wore all black with an amazing matte black nail art! If you're looking for a nail salon in chennai to give your nails a stunning matte black finish then drop by at Limelite!
3] The Micro French look 
The Micro French look is another nail art trend that has certainly captured people's attention and inspired them to give it a try! This style of nail art is not overly flashy; instead, it boasts a more simplistic and elegant appearance that can undoubtedly turn heads. In this look, the tips of the nails are painted white, while the rest of the nails, toward their bases, are adorned with a subtle pink-toned color. If you're looking to get this cool nail art then just visit Limelite salon!
4] Lip gloss nails or Glazed nails 
Have you ever heard of Lip gloss nails apart from Lip gloss lips? I don't think so. Well, this nail art is kind of similar to the glossy nail art of Hailey Bieber but with a colour which is closer to the skin tone giving it a nude kind of feel to it. It's literally like applying lip gloss to your nails rather than your nails!
5] Classic Bright Red
Red, a colour no one can go wrong with! Red is a colour that has always been trendy for years with a lot of people flaunting the colour whether it's their dress, shoes, hair or even their nails! Looking for a salon that will give you the perfect nail art in Chennai? Then consider stopping by Limelite salon!
6] Floral nail art
Ahh… It feels so relaxing when you have a painting of nature on your nail. The small floral patterns on your nail not only gives a relaxing vibe but also gives out a nice clean look which will make people go "Wow that's so pretty!".
7] Galaxy night 
The starry night sky never ceases to amaze people and leave them in awe and wonder. Ever heard of Galaxy nails? Yeah that's a thing now! If you're on the web and trying to find nail art near you with prices then all you have to do is just take a look at our website! 
8] Multiple colours 
Why have a similar style or a similar colour on all of your nails when you can give each of your nails a different colour? Just select some of your favorite nail polish colours and paint your nails or just step right in our premium hair salon in Chennai, Bangalore and Chennai and treat yourself to some colourful nails and also other amazing nail arts! 
9] Studded nails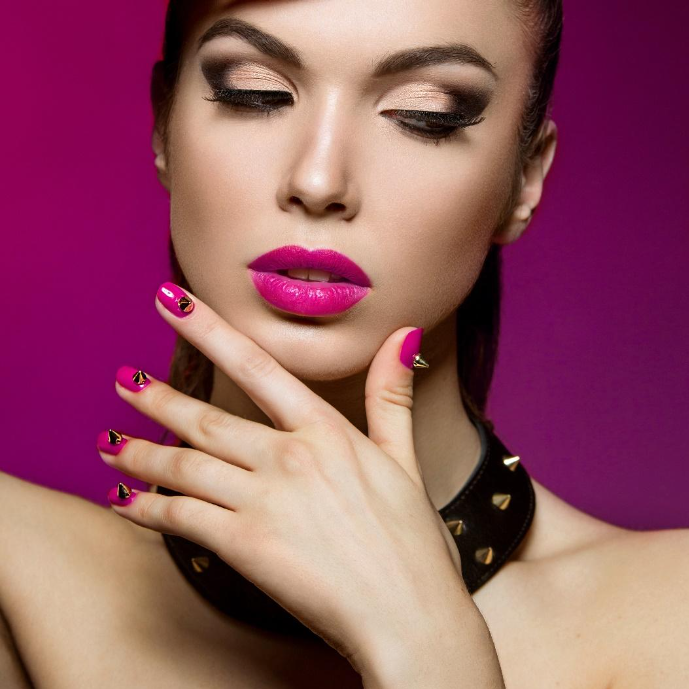 Do studs go on nails? Yes, they do! If you're wondering how, all you have to do is check out the nail artistry of Julie Kandalec at The Blonds fall 2023 fashion show. To up your nail game, simply get some stick-on studs of your liking and apply them on top of your painted nails to achieve this look! 
10] Chrome nails 
All of us love the dazzle of mercury but imagine having that dazzle on your nails! Yup Silver is back in the trends and if you're looking to achieve this silver terminator look then feel free stop by at one of our salons! 
Problems related to Nail art 
Allergic reactions: One of the most common problems that one faces is an Allergic reaction. People with sensitive skin should be careful because not all nail polish products will suit them.
Nail Damage: Another common problem that people go through is nail damage. If nail filing is done in an aggressive manner or if the previous painted nail art is not removed properly, it could lead to nail damage. This is why one should choose a proper nail reflexology salon that will take care of your nails and give you the perfect nail art experience.
Nail art design: Nail art design is indeed a tough job to someone who is styling up their own nails. If one is looking to get a detailed art look on their nails then he or she should visit a nail art or a nail extension salon with skilled professionals who will provide amazing nail art designs!
Nail art tips and tricks
Protect your design:  After designing your nails, apply a top coating on top of your designed nails to protect the nail art. By doing this your nail art will be protected and it can last for a longer period of time.
Colour combinations: You don't need the costliest polish or trendy nail paint to make your nails look amazing. All you have to do is try combining some colors together, and there you go! You can create your form of nail art!
Nail accessories: Don't stop on just trying out colours, try out some accessories too! You can try giving your nails some stickers, experiment with some nail wraps and also use some stencils to give your nails an awesome look!
Conclusion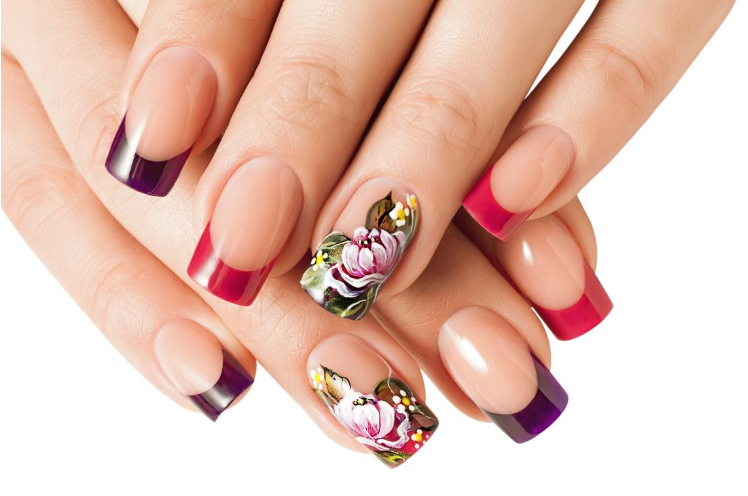 Nail art till date serves as a form of fashion , self-expression and also for someone to show off your creativity. With the years going by more and more trends will come into making which will make people go crazy to try them out. If you're considering a nail salon then do consider Limelite salon and spa which is the best nail salon in Chennai, Bangalore and Chennai. Check out our Salon Locations to book your appointment. Limelite salon will definitely treat you to a fabulous nail art experience which will leave your nails looking glamorous.