Do you ever get so tired of your dry, frizzy, and unmanageable hair that sometimes you just want to go ahead and chop it off? What if we told you that wasn't necessary? What if there was a way for you to keep your hair and completely transform it? At Limelite Salon and Spa, Chennai's best hair salon, we make that possible for you with our hair smoothing service!
For millennia, ladies all around the world have chosen straight hair as their preferred hairdo. Women have yearned for frizz-free straight styles even before when flat iron plates were first used to straighten the hair in ancient Egypt, up until more contemporary chemical treatments. In reality, achieving frizz-free, manageable straight hair can be a lifelong goal for people who don't choose to embrace their curls. Nowadays, it's simpler than ever to achieve the ideal everyday straight haircut thanks to tremendous breakthroughs in the hair and cosmetic industries. There has never been a finer time for straight haircuts, from short bobs to long, luxurious strands. Keep scrolling to see more hair smoothening images!
What is Hair Smoothening?
Brazilian blowouts and Brazilian keratin treatments are two terms used to describe the 2003 invention of hair smoothing in Brazil. A temporary chemical procedure called hair smoothing or smoothening is used to treat unruly, frizzy, and difficult-to-manage hair. It soaks your hair strands in a formaldehyde [1] solution, dries them out, and utilises a flat iron to fix them in a straight posture. The process straightens the hair and gets rid of frizz and dryness. This is a quick remedy if you are thinking about straightening your hair. 
Formaldehyde is a toxic chemical that needs expert supervision. Though there are certain risks, proper execution by a professional will reduce these risks significantly and makes it a completely safe treatment. Ensure the salon you go to has the right facilities to execute the treatment in the right way. Smoothing hair doesn't significantly change the structure of the hair as hair straightening does. Instead, depending on how well you care for your hair, it smoothes out your hair and eliminates frizz and dryness. If you are thinking about straightening your hair, this is a quick remedy. You can't achieve poker-straight hair with it, though. Hair smoothening can be done for boys too! Read on to know the men's hair smoothening price. 
The Different Hair Smoothening Techniques 
Salon Smoothening Techniques 
The conventional method of smoothing hair is to schedule a smoothing appointment at your preferred hair salon. You can hire a skilled professional to do the many steps of a hair smoothening treatment over the course of a few hours while expertly applying the products. In practically every salon, the following procedures are used to smooth hair:
1.Keratin Treatment 
Have you been wondering "do salons offer keratin hair smoothening near me?" Also known as Brazilian Blowouts, if you've been to a salon, chances are you've most definitely heard of a Keratin treatment before. Keratin treatments are becoming increasingly popular as the years go by. It's an easy way to achieve sleek hair. Keratin is essentially the protein in your hair. This protein gives your hair strength and shape. Keratin is actually a protein that our body produces naturally. It is what gives our skin, hair and nails strength. In the Keratin hair treatment process formaldehyde vapours are released in the air when a flat iron is used on the hair. This highly sought-after treatment in itself has quite a few steps. It starts with the first step of the process being where the molecular structure of the hair is broken down. Most of the people who opt for smoothening treatments have hair that is frizzy and borders on curly. For this reason, the chemicals used to break down the molecular structure of the hair will have to be strong and powerful enough to straighten the hair. The professional will apply the solution to your hair and seal it in using a flat iron and the hair is then blow-dried.
The overall process takes about 3-5 hours and will last anywhere from 4 to 6 months. How long it lasts, however, depends on how well you take care of your hair after the treatment and of course also depends on your hair type. Keratin treatments are relatively expensive though. But for how long it lasts you, many think the hair smoothening parlour price is definitely worth the investment. The treatment is for any hair type or length and anyone who wants straight, shiny hair that is a breeze to manage. 
2.Japanese Hair Smoothening
This is another type of treatment that is also known as thermal reconditioning. It is recommended for people with loose to medium curls. This smoothening treatment replaces the internal bonds of the hair. Though this is similar to a keratin treatment, the solution is much more concentrated. The hair is first washed in a chemical solution before being shaped using a flat iron. When the heat is added, The molecular structure of the hair is altered permanently. The last step is a neutralizer being added to the hair to add smoothness and shine. 
The downside of this treatment is that all the chemical relaxers can lead to a loss of protein in your hair. The treatment can be for around 5-6 hours. Every 5-6 months, you'll need to get a touch-up done. As your hair will be changed for good until it grows back, you have to really consider if you want this treatment done or not, because there is no way to reverse it. Of course, you will also have to consider the possible side effects. 
3.Hair Relaxing 
If you're looking to smoothen your hair, but don't want something that is as intense with all the chemicals, then you should try hair relaxing. Rather than a process that reshapes your hair completely, this treatment will only relax it. The application time is way less too. With the specially formulated creams and masks, in total, the application time will only be approximately 1-2 hours. There is also the point that hair-relaxing treatments are significantly less expensive! 
This type of hair smoothening might not be for you, if you've got super curly hair, it's better to go for another hair smoothening technique. But if you want to tame your curly hair without damaging it completely, then you can try this! 
What to do before a Hair Smoothening Treatment? 
Make sure you research. Look up reviews on the web, and consult your buddies.
Do your research on the salons, stylists, and products that appeal to you.
Visit a reputable salon with trained professionals. Do not be afraid to inquire about their credentials and experience.
Before getting your hair smoothed, you should be aware of your hair type and its requirements.
Have a thorough conversation with your stylist about your hair type, texture, and the best treatment for you after choosing a salon. Make certain the outcomes of the process match what you want.
Verify the quality of the items your hairdresser is using. 
Because formaldehyde is used to smoothen the hair, the salon needs to have good ventilation to prevent any negative side effects from the fumes.
The number one thing that will be done before your hair smoothening session is to wash and condition your hair. The salon will do this for you. Your hair will be washed with a preferably mild shampoo and then blow-dried thoroughly. For the results to be at their best, there must be absolutely no moisture left in your hair. If you're going in for the Japanese hair smoothening treatment, many recommend oiling your hair to strengthen it as the treatment is more on the intense side. 
Don't forget to bring a good book or magazine or something to keep you entertained as the smoothening process will take hours. 
Post-Smoothening Hair Care Tips 
Once you're done with the smoothening process and you've got your gorgeous straight locks, there are steps you can take that will preserve your hair for longer! Typically you can expect the treatment to last for 6 months, depending on the treatment of course. Immediately after the treatment, you will have to be mindful of certain things like not putting your hair behind your ears or tying it and not getting it wet for 3 days. Even when you sleep, try to keep your hair straight. 
Stage 1: Immediately After the Treatment 
You immediately start jumping with pleasure after the smoothing treatment has been completed because of your new, gorgeous appearance, and you begin to yearn to try out various hairstyles and hair accessories. However, in order to achieve the best results for a long time, you must follow some crucial advice before doing all of these things:
For at least three days, refrain from letting any water touch your hair—not even a single drop. 
You're also going to want to avoid tieing your freshly treated hair behind your ears or pinning it with any hairpin because this can cause it to bend and leave a nasty mark on your hair.
Be careful when you sleep: For around three days, you will have to make accommodations to your sleeping positions in order to maintain straight hair while you sleep. Experts recommend using satin pillowcases as well for healthy hair.
Stage 2: 3 Days After Smoothening 
Congratulations! If you have taken proper care of your hair for the first three days after receiving a hair smoothening treatment, the most susceptible days have passed. Now is the moment to wash your hair for the first time, and then continue taking care of them.
Use only cold or warm water to rinse your shampoo and conditioner. Never wash your hair in hot water.
Use a gentle shampoo (sulphate-free) Ask your stylist about the one that was used to wash your hair or for any other recommendations.  
After every third day, condition your hair with a conditioner from the same brand as your shampoo and leave it in for a little longer than usual.
To maintain the moisture layer on your hair, use hair masks from the same brand as your shampoo and conditioner, if possible. You can also make your own hair mask at home if you wish. 
To prevent hair breakage, untangle your hair with your fingers first, being very careful and gentle while you do so.
Use the recommended hair serum every day to create a protective layer on your hair, which will shield your treated hair from any harm or pollution.
Stage 3: After 15 Days 
By now your hair must have settled down and become more controllable than at the earlier levels. Now your hair has been cared for in the right way. You can now follow the daily hair care advice a little more routinely.
The following are the things you must keep in mind and take care of, both after 15 days and afterwards:
Start by paying attention to your diet and adding foods for hair like biotin-rich meals, nuts, almonds, green vegetables, dairy products, and a lot of fruits that can give your healthy hair more richness. 
As it is essential for the health of your hair, include enough protein in your diet. Rich sources of protein include soy products, fish, chicken, eggs, and poultry. Include foods high in amino acids as well. Supplements that support your hair are available.
Regularly trim your hair to prevent split ends and other damaged hair that could leave it vulnerable to further harm. Additionally, cutting will give your hair a healthy appearance.
The use of hot styling products, such as a flat iron, should be avoided as this will further harm the hair shafts. Avoid using any heat-producing styling products, but if you must, choose a diffuser or a cold setting.
Your hair already absorbs a lot of toxins from chemical treatments, so refrain from any further treatments, styles, or colouring for at least the next six months.
Wear hats and scarves to shield your hair from the sun's harmful rays, pollution, wind, and rain.
Avoid using tight hair elastics and pins, which can cause your hair to become corrugated and be challenging to straighten again.
If your hair is dry and non-greasy, you can alternate shampooing with conditioner once a week.
How Long Will the Smoothening Treatment Last?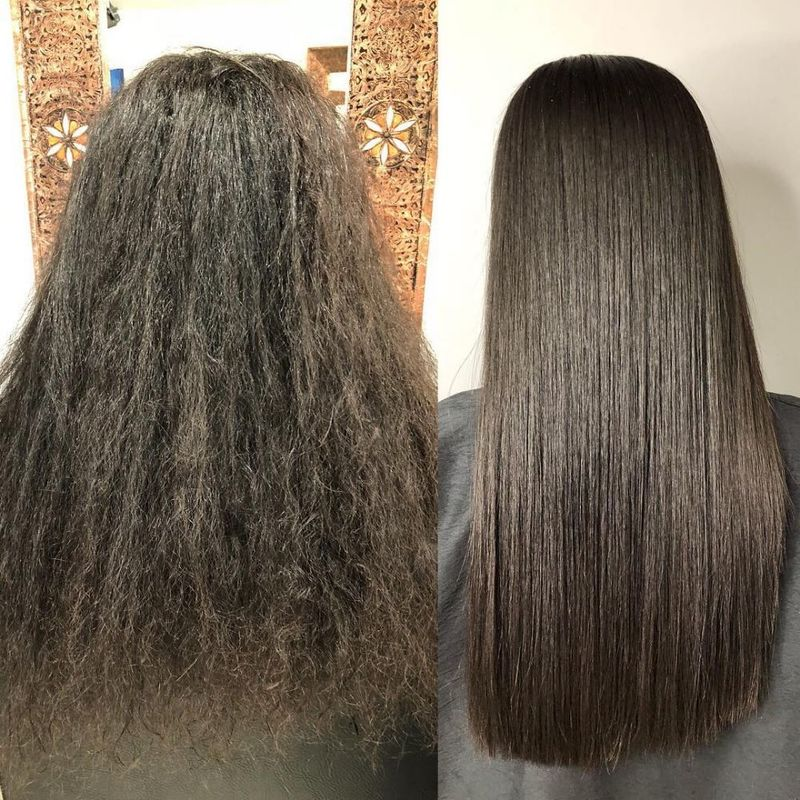 Before you go for a smoothening treatment, make sure you're aware of how the treatment is only a temporary one. It depends a lot on your hair texture and hair growth, and which smoothening treatment you opted for. Some have a longer duration before you need to go in for a touch-up. The treatment can even last for a whole year if you maintain it well by following some of the post-treatment steps mentioned above. You can even choose to go for frequent hair spas to maintain your hair and keep it in its best health. If you fail to take care of your hair properly, then there are chances that it might only last for 2 months at most. This is why aftercare is incredibly vital. 
Though the cost of trying to smoothen your hair at home is less than the hair smoothening price in parlours, having it done by professionals will surely have it last longer. Hair smoothening at home service can be availed, but it will have to be in a well-ventilated room. There is hair smoothening for men at home as well. Of course, the hair smoothening cost in Bangalore and Chennai will be different compared to the permanent hair smoothening price in India. Similarly, the short hair smoothening price is less compared to the long hair smoothening price
Who Can Get a Hair Smoothening Treatment?
If you've got curly, wavy or just unmanageable frizzy hair, the smoothening procedure is for you! It will help tame your hair and make it look much more in control. The treatment is also great if you've got thin or dull hair. The treatment will bring some much needed shine to your locks! 

If your hair is incredibly dry and damaged from previous treatments, you'll have to be sure if you want a smoothening treatment done too due to the harsh chemicals that are known to be in the treatment. Instead, maybe consider going for the hair relaxer treatment that won't damage your hair as much as some of the other smoothening techniques. If you've got hair that is super curly and leans more towards being coily, then this treatment will essentially be a waste of time and money as it won't be smoothened to your expectations.
If your hair is on the thinner side try hair smoothening with a layer cut or hair smoothening with a feather cut and see how it gives the appearance of more volume! Don't be shy to try out a layer cut with hair smoothening or other hair smoothening hairstyles or maybe even some hair smoothening and colouring!
Temporary vs. Permanent Hair Smoothening 
Some hair smoothening treatments are temporary, lasting for only a couple of days while others last longer for around 6 months. 
Temporary 
Blowdrying is one example of a hair smoothening treatment that is temporary. Blowdrying is a favourite among many. It's easy to do and is super inexpensive as well. If those pesky flyaways won't cooperate, this is a quick, foolproof way to manage them. Many salons offer an expert blow-drying service! If you don't have the time to run to the salon, you can try it at home too! The whole process will take approximately 20 minutes in total. It will last as long as you don't get your hair wet, but that means you will have to be extremely careful in trying to avoid water at all costs. Though if you live somewhere humid, this might not be the best option for you as the straightened effects will wear off after 48 hours. The temporary hair smoothening price is often the least expensive compared to the others. 
Semi-Permanent 
A Keratin treatment on the other hand is a smoothening treatment that is more on the permanent side of things. Keratin treatments are still considered semi-permanent. The treatment will wash out after approximately 6 months. Till then, your hair will be smoothened till the new hair starts growing. With more permanent hair smoothening techniques, it should be known that there is no guarantee that your hair will go back to the way it was before because of all the chemicals in the smoothening solution. If you have curly hair, for instance, your curl pattern could be affected permanently because of this. 
Permanent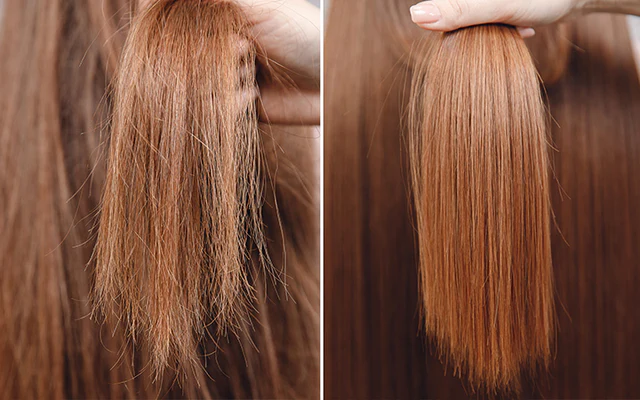 If a permanent solution is what you're looking for, then a rebonding treatment is the answer to what you've been looking for! What this does is break down the natural bonds in your hair and replace these bonds with the type of hair structure you're aiming for. A cream solution will be applied to your hair based on the hair's condition for instance if your hair has been coloured previously or if it's damaged. Once the solution has been applied and washed off,  it will be straightened using a flat iron. After around 30 minutes, a neutraliser will be applied to the hair thoroughly to seal in the bonds. This process can take anywhere from 3 hours to more. But once it's done, you will have silky locks for up to a year till your hair starts growing back. It is advised that this not be done again till at least a year has passed. Layering chemicals upon chemicals can result in bad hair fall and damage to your hair. 
The permanent hair smoothening price near you will be significantly less than the price if was temporary or semi-permanent. Contact us to know the permanent hair smoothening cost in Chennai
The Downsides and Side Effects of a Hair Smoothening Treatment  
It's no secret that sometimes, a hair smoothening treatment isn't advisable. Some consider which is better, a hair spa or hair smoothening? Here are some of the downsides to hair smoothening.
1.Hairfall
Many who have tried smoothening treatments have experienced severe hair fall. In some cases, the hair fall continues for months and even a year after the treatment. The reason for this can be due to the excessive use of heat and chemicals. These weaken the hair follicles which causes the hair to then fall out. Dues to this hair fall, there are chances of your thick hair becoming thin.
2.Hair's Natural Appearance Changes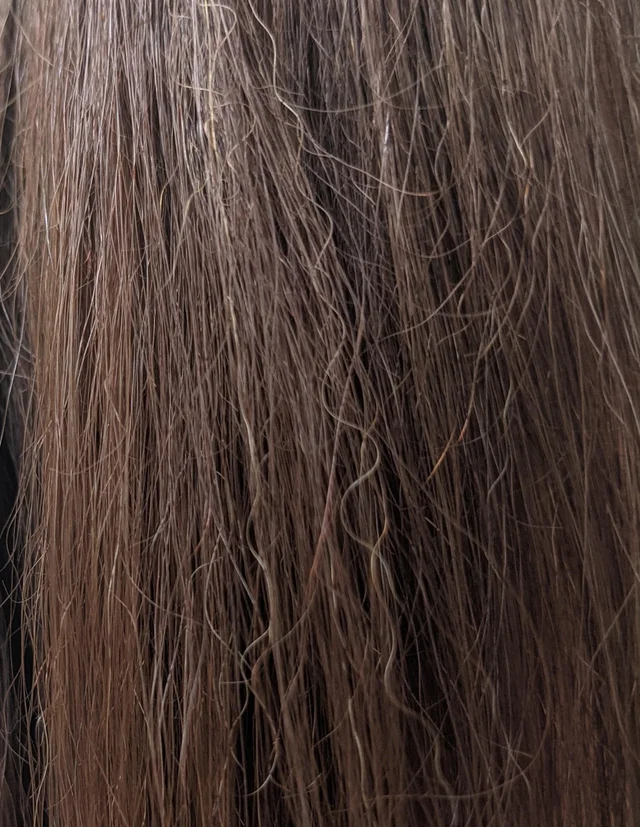 After the treatment, as the hair is growing back, many notice how their hair looks faded and dry after time. The smoothening treatment turns the hair rough after some time especially if you don't use the right products in the aftercare. Chemically treated hair becomes more prone to frizz and dryness so avoid using shampoos and conditioners with sulphates. Due to the chemicals, you may find your hair with more split ends than before.
3.Scalp Health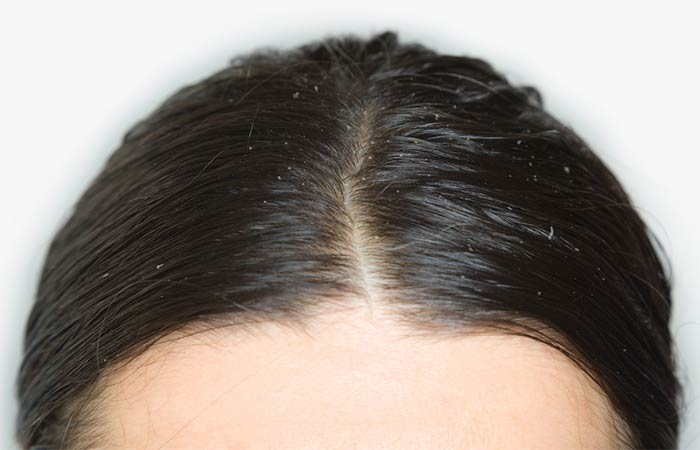 There have be reports of an increase in dandruff once all the smoothening has faded away. In general there is said to be a decline in your scalp's health where the dryness levels are said to go up.
4.Other Side Effects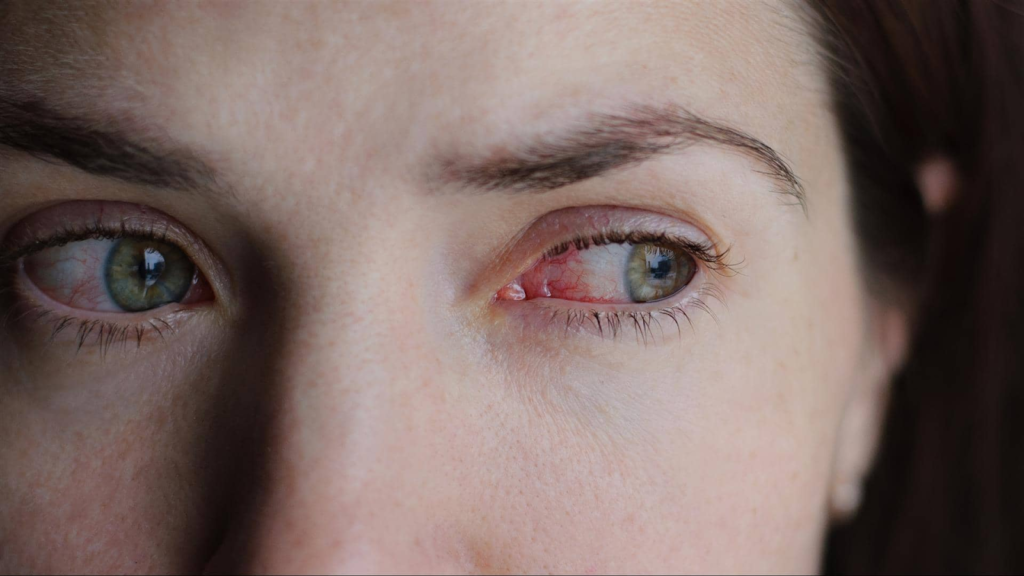 Some women also experienced nausea and burning of the eyes. This is because the chemical used in most of the smoothening treatments, formaldehyde, is a chemical that can cause many side effects if not used correctly. This is why it is so important for you to ensure that the salon you visit to get your hair smoothened is using this chemical in a safe way. The inhalation of chemicals for a long duration is also harmful to individuals. 
Hair Smoothening vs. Hair Straightening 
Hair straightening was a thing before hair smoothening was. There are tools like flat irons that can help you straighten your hair temporarily. But once your hair comes in contact with water, it will return to its natural texture. Permanent hair straightening on the other hand is where the structure of your hair is altered to give you straight hair. The chemicals used permanently break the bonds in your hair and then with heat it is then restructured. 
While both of these appear the same, there's a big difference. They both do the same thing and make your hair straighter, sleeker, and easier to manage. Hair smoothening aims to tame frizz, hair straightening does exactly as the name suggests and straightens your hair completely. While smoothening is temporary and isn't effective on extremely curly hair, that's not the case with straightening. Straightening can iron out even the curliest of hair. 
While smoothening is damaging to your hair, it isn't as damaging as hair straightening. Both have their pros and cons and both can be temporary or permanent, it's up to you and what you're looking for. Don't worry too much about the hair smoothening price near you or a hair smoothening salon near you. 
Pro-tip, we have a separate article on women's trendy hair styles and men's trendy hairstyles, you can feel free to check it out!
We hope you found this blog informative and helpful! If you've wondered "are there hair smoothening offers near me", "is there a hair smoothening parlour near me" or "what's hair smoothening cost near me"  Do consider dropping by at Limelite Salon and Spa! We have plenty of seasonal and festival offers that will excite you! We're the best salon for hair smoothening near! Limelite is a premium hair salon in Chennai, that aims to give you, the customer, the very best experience! Whether it's any hair salon services like trendy women haircuts, men haircut styles, best hair cut for long hair, hair highlights, layercut for women, feather haircut for women, hair spa or a keratin treatment, olaplex treatment, manicure and pedicure, foot reflexology or our special Kerastase fusio dose nail art or a simple haircare routine when you are at Limelite, our dedicated team of professionals will ensure that you are well taken care of! We have everything from keratin treatments, to smoothening and straightening. If you were wondering about our hair smoothening costs, our hair smoothening prices start from Rs. 2070 onwards! To know more like the hair smoothening price in Bangalore, hair smoothening cost in Chennai, and the hair smoothening offers in Chennai, or to book an appointment with us, call us at the number mentioned on our website. We always have offers you wouldn't want to miss, and we would love to have you in our salon. Thank you!