Summer is here and what better way to keep your hair healthy and beautiful than with a new summer hairstyle! Don't look for short summer haircuts for guys or summer haircuts for girls. Try a hairstyle! But, finding the right summer hairstyle for your hair type can turn out to be a real task. You need to make sure that you have summer hairstyles that are easy to manage and at the same time, they need to look good. Wondering which are the trendy and easy hairstyles for the hot weather of the year? If it's a nod, Limelite unisex hair salon and spa, one of the best hair salons in Chennai has got you covered. In this blog post, we will look at 7 of the best hairstyles for hot weather 2022 and how to pick the right one for you. Ready for your hair style for summer?
10 of the Best Summer Hairstyles for Women 
1.Soft Beach Waves 
Soft beach waves are one of the quick summer hairstyles for long hair, which is subtle, trendy, and stylish all at the same time. All you need to do to create this hairdo is to form waves using a curling wand. Once done, blow dry your hair for added volume and density. This elegant hairdo is the best option for those who have an oval face shape and wavy hair and will certainly create a lasting impression.  
2.Messy Buns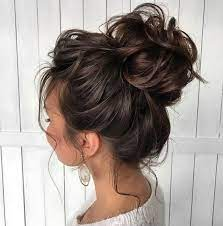 If you want to achieve an effortlessly chic look in less time, then a messy bun is the one for you. Gather your hair together randomly and form a bun and secure it with bobby pins. Do not forget to pull out a few wisps around your ears for a wind-blown look.  Be it a weekend brunch or an evening party, this hairdo definitely adds a great contribution to your overall look.   
3.Balloon Ponytails 
Want a creative twist to your regular ponytail? Why worry when we have got it for you! To achieve this hairdo, form a high ponytail and tie off sections with elastics and fluff out the segments to keep them voluminous. The hairstyle looks so simple but stylish and is the perfect option for busy bees who doesn't have a lot of time to style their hair. To make it more on the fancy side, consider adding tiny hair accessories on the elastics or simply use vibrant colour elastics. 
4.Space Buns
Looking for great summer hairstyles for short hair? If yes, this hairdo is a tailor-made choice for you. Space buns are one of those funky hairstyles that work the best for casual outings and are much more fun than a regular bun too. To create space buns, split your hair into two equal sections by creating a partition in the middle and putting either section into a ponytail. Now, warp the length of your hair around the base of your ponytail and secure it with bobby pins. That's it! You are all ready to flaunt your space buns.  
5.Fishtail Braids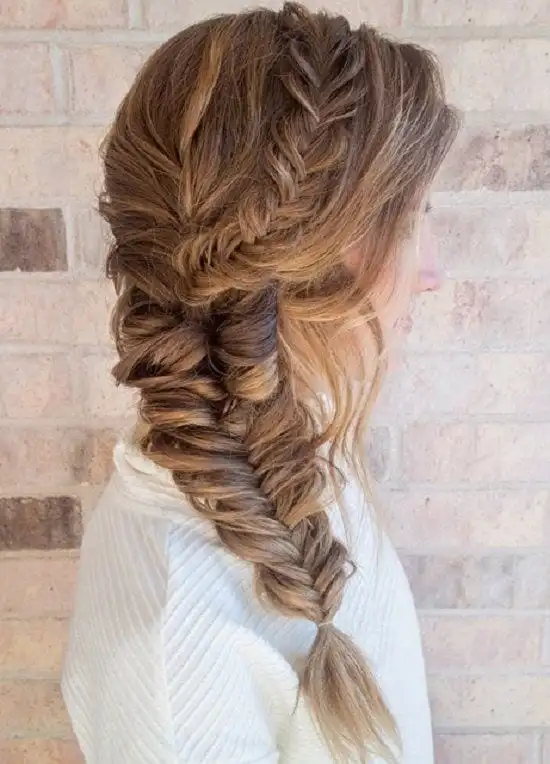 Instead of looking for summer haircuts for women try the fishtail braid! The fishtail braid is one of the most common types of braids and is the perfect pick for those with long luscious locks. To create a fishtail braid, part your hair into two equal sections, and make sure there are no tangles. Now, take about half-inch piece from the outside of one of the sections and pull it over and across, joining it to the inside of the other section. Repeat the process along the length of your hair and tie it off at the end. You can customize the braid as per your taste and once you have mastered the fishtail braid, you can experiment with different versions such as French Fishtail braid, Double Fishtail braid, and more! 
6.Pin-Up Ponytails 
This is a casual pony that will look great with many outfits! To achieve this look, you have to part your fringe in the centre and curl your hair away from your face. Comb the hair on your crown back into a loose pony and secure it with an elastic. To add some softness, take out some pieces of hair to frame your face. 
7.Micro Braids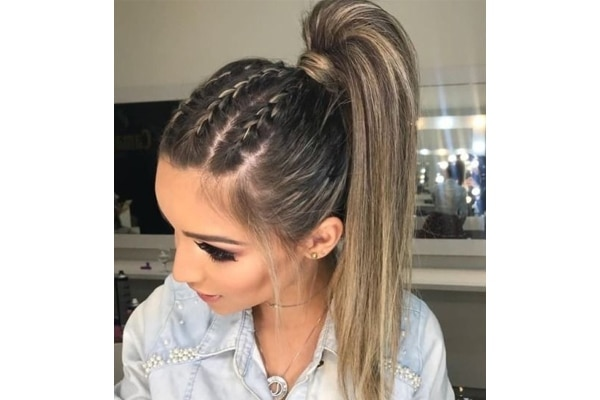 It's all about the micro braids now! The key is to go into the hairstyle with your end result in mind, so you can adjust the size and placement of your braids accordingly. You can part your hair in the centre for face-framing braids or if you are pairing your braids with top knots or ponytails, your braids can be slightly larger. 
8.Mermaid Waves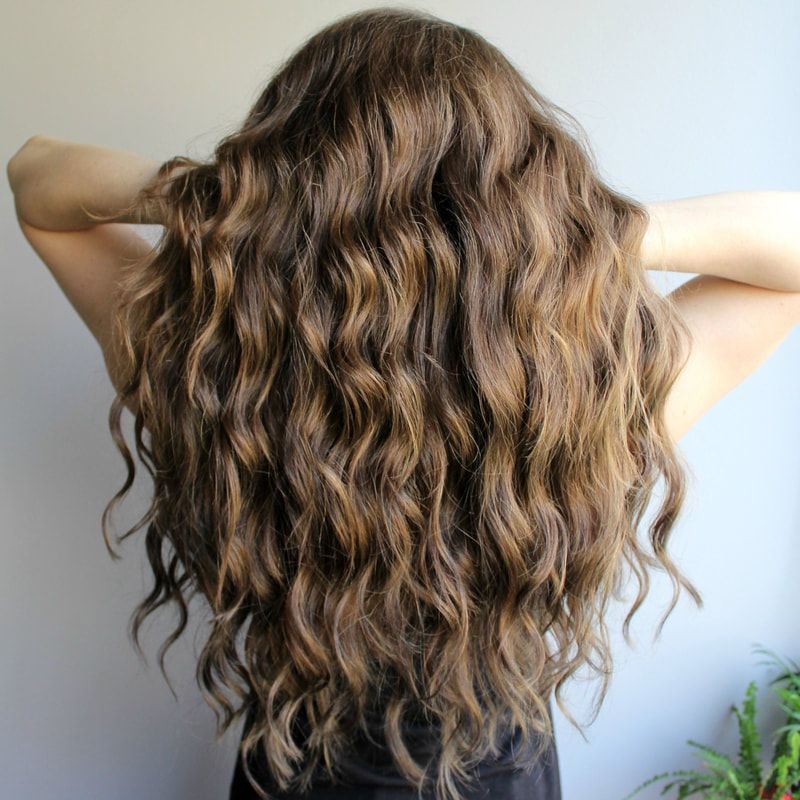 If you're not feeling your beachy waves, give mermaid waves a try! The difference is that they're a little more polished than beachy waves. You can achieve this look with tools or go for a heatless option and get the waves using braids. 
9.Beachy Buns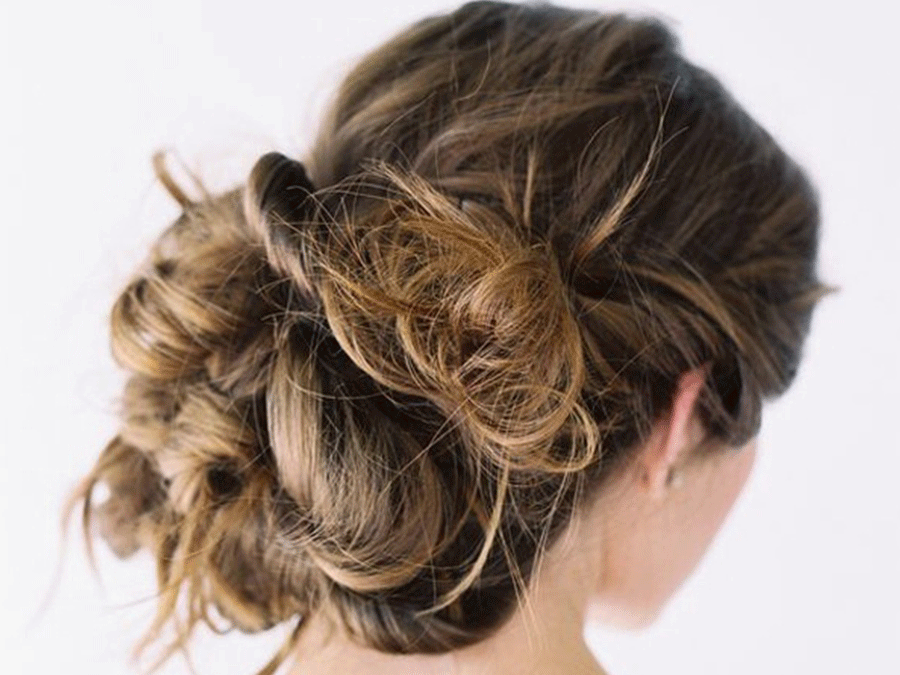 The key to achieving this look is lots of texture!  Spending a day at the beach will actually help you pull off this bun. If not, there are plenty of mists and sprays available to help recreate it. First, you put your hair into a high ponytail, then take another hair elastic and loop your hair into a bun. Depending on the length of your hair, you can once again loop your hair into another bun. Remember, the messier the better! 
10.Scarf Braids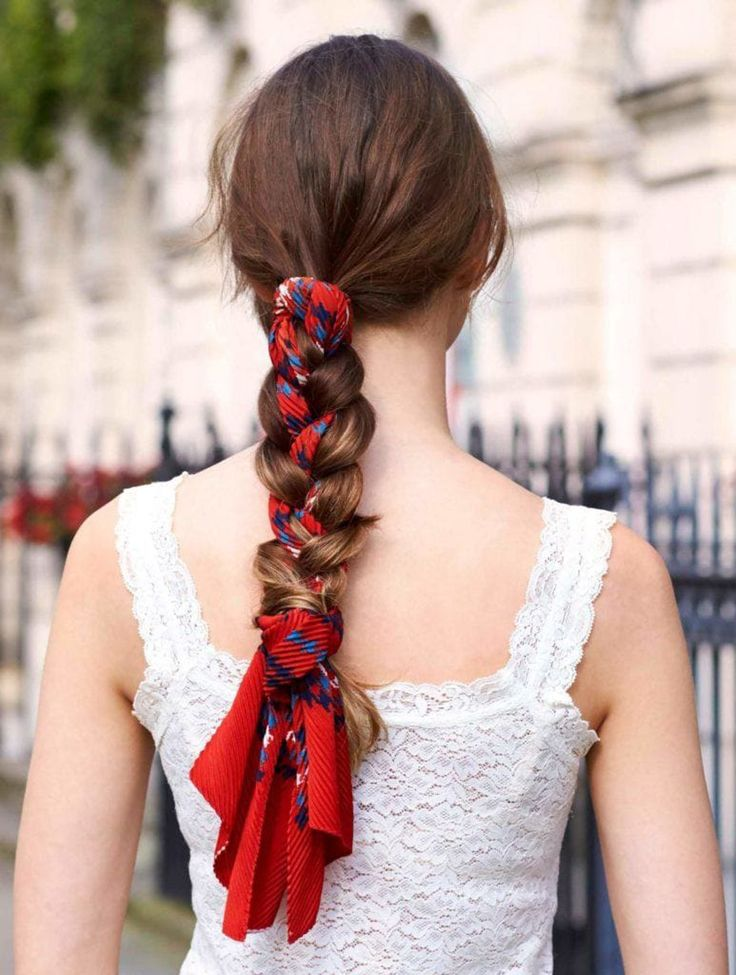 This hairstyle is simple and so easy to achieve, yet absolutely stunning. You can do your hair in a normal french braid and treat the scarf like one of the three sections of your hair. When you secure your hair at the end, knot the scarf around it. 
10 of the Best Summer Hairstyles for Men 
1.Top Knot Buns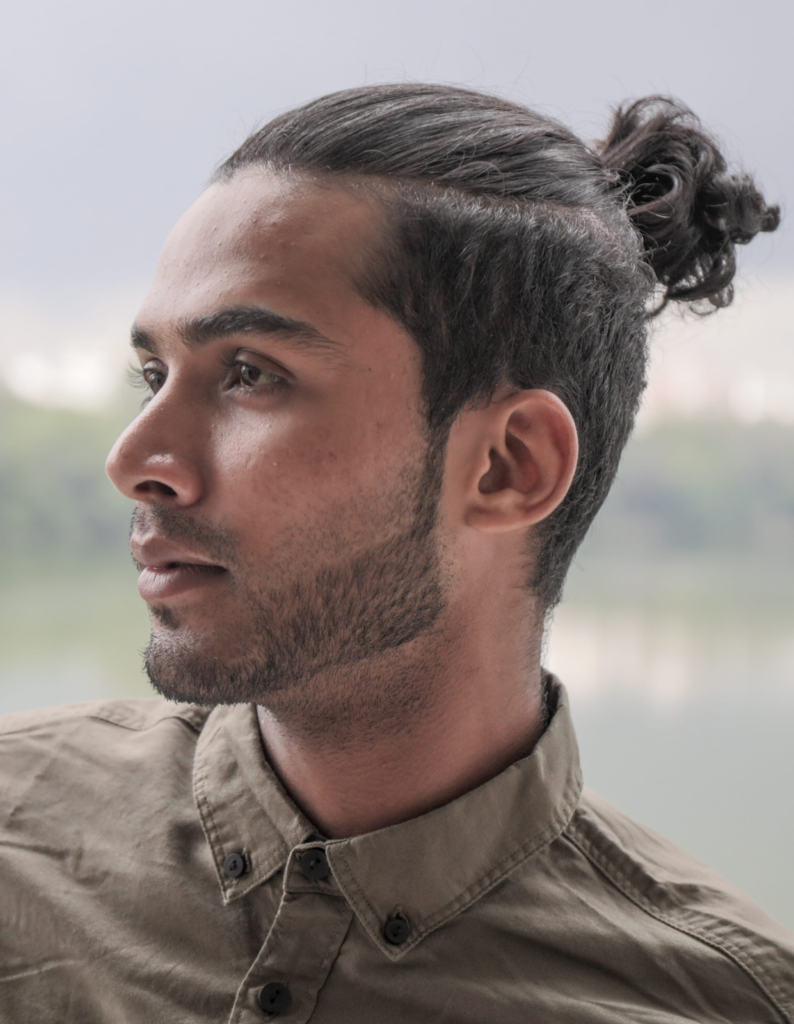 An effortless hairstyle for short and medium hair you can do to rock this summer is a stylish top knot bun. Gather all your hair and tie it in a high ponytail and start wrapping the hair around the base of the ponytail to create a bun. This super simple look goes a long way in just one quick step, a few bobby pins, and voila! You got yourself a perfect top knot bun.  
2.Hipster Buns 
They make great summer hairstyles for boys and summer hair style for men. The Hipster bun is one of the simple yet classy summer hairstyles for short hair for men.  It is the right blend of half-up, half-down, and top knot bun hairstyles. Gently comb your hair and ensure that there are no knots. Take the upper half portion of hair to form a top knot bun and secure it with bobby pins. To make it look classier pair it with a few wisps on either side or subtle beach waves on the ends of the hair. 
3.Crew Cut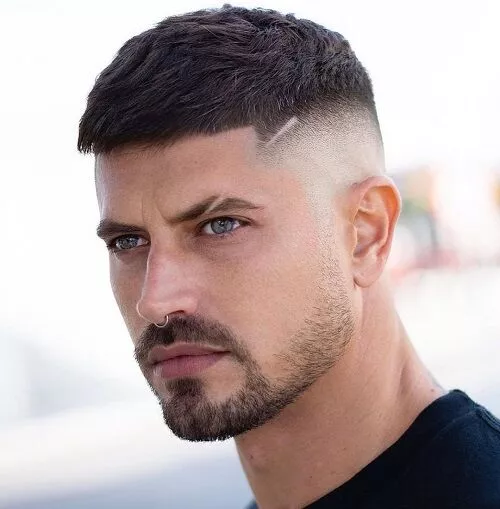 Crew cuts are great for the summer! They're short so you won't have to worry about hair falling on your face. Ask your hairstylist to give you a fade to give it a more stylish look! If you want to add a bit of texture too, you can go ahead and style your fringe with a side-sweep.
4.High Razor Fade with Curls 
This look is perfect for guys who want to rock their natural hair. Get a high razor fade and keep the top hair long. The top hair can then be styled any way you want into curls for a messy look or into a quiff if you want a more styled and polished look. 
5.Spiky Hair 
Now, this is a classic look that's super simple but will have you looking super chic! Using gel or hair wax, you can spike up your hair. You can style your beard to balance out the low fade. Stylists usually recommend this for oval and round faces to give your jawline a sharper look. 
6.Buzz Cut
Buzz cuts were a favourite during the lockdown in 2020, but they still make excellent hairstyles for the summer! It's great for keeping your head cool and also requires absolutely no effort to maintain. You can visit your hair salon to get the desired shape of the buzzcut and then trim it every now and then at home.
7.Taper Cut 
Go for a tight taper cut if buzzcuts and undercuts are not your cups of tea. This hairstyle is short on the sides and the back so you'll be sure to stay cool, while it's just slightly longer on the top. 
8.Slick Back 
Another favourite look for the summers, especially among the older guys! Get this sleek look that's absolutely timeless. If you have naturally straight hair, then this look is super easy to accomplish and won't take much time to style. This look is usually paired with a low fade and suits just about any face shape. 
9.Undercut with Comb Over 
This too is a haircut that is deemed "universally flattering" If you've got a receding hairline this is just perfect too! If you've got little time to spare styling your hair, don't worry! Just add a bit of pomade to your roots to give it texture or a rugged look depending on your preferred aesthetic. 
10.Mini Afro
This is definitely an underrated hairstyle! Not only is it stylish but it's also fairly easy to maintain. The key here is moisture. A good conditioner that strengthens your hair will do just the trick! 
If you're looking for hairstyles for your kids, we've got you covered! Read on to check them out!
5 Kids Summer Hair Styles
1.Braided Ponytails 
A kid's hair can sometimes be difficult to maintain, that's why this hairstyle is perfect! It will stay intact the whole day and also keep your kid's hair out of their face and prevent them from feeling overheated. 
2.Summer Bow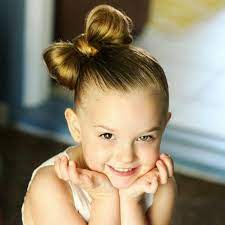 Not only is this super helpful in how it will keep your kid's hair out of their way, but it's also super cute and will definitely bring a big smile to your kid's face! 
3.Pull-Through Ponytail 
This works for kids with shorter hair. Start by parting their hair into sections and then you'll have a crown of pull-through ponytails that will eventually end in a side pony.  If your kid has longer hair, then instead of a side pony, a ponytail down the back will look amazing. As you make your way down the hair, you need to keep securing it with hair ties, so the whole look will stay super secure! 
4.Short Crop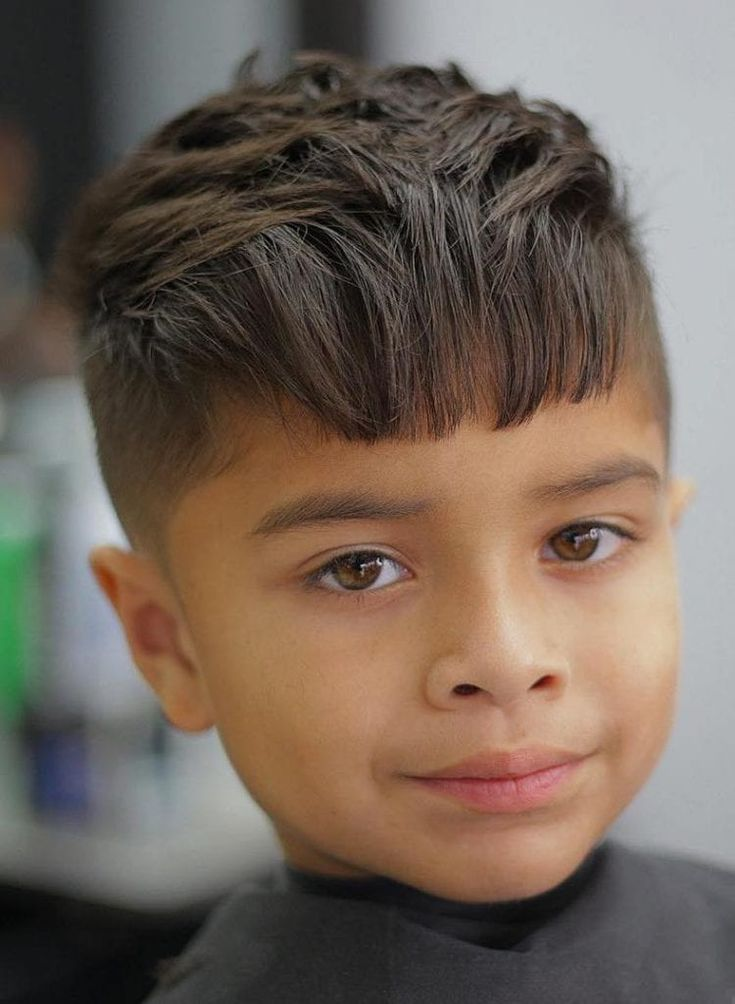 This short crop will make sure you won't have to take your little boy to the hair salon for a while! You can either use a wide-toothed comb to get a styled look or leave it for a bit of a tousled look! 
5.Faux Hawk 
Now, this haircut is just too cool! Your little one will just love this look! And as a parent, you'll love how easy it is to style. Just use a bit of styling gel to create some spikes. You can also comb it to the style for a different look. 
How to combat dryness and keep your hair hydrated! 
The summer can really take a toll on our hair, that's undeniable. So what can you do to keep your hair hydrated and far away from the extreme dryness that it can be prone to? Here are some tips! 
1.Deep Condition
Whether it's at home or at the salon, a deep conditioning mask will be just what your hair needs. At the salon, your hair professional can customise a formula that works specifically for your hair's requirements. There are also at-home conditioners that work for all hair types and will increase the moisture level in your hair. You can even try using Olaplex for your hair. Be sure to use a hair mask at least once a week simultaneously! 
2.Hair Mist 
Just like your mist your face to refresh it, it's possible to do the same for your hair! There are tons of moisturizing hair mists that you can use to bring your hair back to life throughout the day. It's so simple to use too! Whether you're going to the pool or the beach or for a walk, you just have to throw it in your bag and then give it a spritz every now and then!
3.Stay Away from Salt-Based Products
Salt is known to suck out all the moisture from hair. A lot of dry shampoos for instance have salt in them. There will already be tons of salt on your scalp from all the sweating and swimming that comes with summer. 
4.Use a Leave-In Conditioner
Leave-in conditioner is always important for those with curlier hair texture. You need to have nutrients travelling down your hair, which doesn't always happen. That's why it's so important to use a conditioner to achieve this! 
5.Treat your Hair at Night 
Keep the night for all your repairing. This is when your whole body restores itself. Use a simple hair oil if you don't want anything too heavy on your hair. 
Enhancing your Summer Haircare with Home Ingredients 
1.Curd for Dandruff 
Yes, you can get dandruff in the summer! The excess sweating and oils cause the buildup of dandruff. Adding curd to your scalp will help solve this problem. Curd has lactic acids that will kill the fungus that's causing dandruff. A bonus is how cooling it will feel on your scalp. 
2.Use Aloe Vera 
Aloe Vera is known to boost your hair growth! Massage the roots of your hair with some aloe to strengthen your hair. Aloe vera also helps with any itching or flaking that you might be experiencing. 
3.Apple Cider Vinegar 
Summertime causes a lot of imbalance to our hair. While our scalp is oily, the length of our hair is dry. For that reason, instead of using shampoo every day, you can opt to dilute some apple cider vinegar and water. Mix one part apple cider vinegar with two parts water. Massage it into your scalp and then rinse it out. 
4.Mint
Mint is a fantastic purifying agent. Mint will help kill any infections on your scalp that were caused by inflamed hair follicles. 
5.Anti-Frizz Mask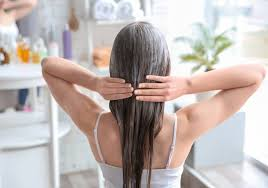 Frizz is a big enemy in the summer! That's why a good old hair mask is what you need. Mix in ingredients like olive oil, almond oil, egg, and such in a mask. Apply it on dry hair and wash it off after 30 minutes. You'll have shiny, glowing hair after! 
We hope you found this blog informative and helpful! Do consider dropping by at Limelite Salon and Spa! Limelite is a unisex hairsalon in chennai, that aims to give you, the customer, the very best experience! Whether it's any hair salon services like trendy women haircuts, men haircut styles, best hair cut for long hair, hair highlights, layercut for women, feather haircut for women, hair spa or a keratin treatment, olaplex treatment, hair smoothening, manicure and pedicure, foot reflexology or our special Kerastase fusio dose nail art or a simple haircare routine when you are at Limelite, our dedicated team of professionals will ensure that you are well taken care of! To know more about our services or to book an free consultation with us, call us at the number mentioned on our website. We always have offers you wouldn't want to miss, and we would love to have you in our salon. Thank you!