Keratin treatments have become very popular and a lot of salons offer them. Many think of them as keratin hair straightening treatments. These treatments have made life easier for women. Does keratin treatment straighten your hair? No. But you won't have to worry about straightening your hair every time you go out. Also, they make your hair look smooth and shiny. However, there are some things that you need to know before you get this treatment done, like what is keratin for hair? Limelite Salon and Spa is here with a blog on everything you need to know about keratin hair treatments and keratin hair spas in salon and at home! 
What is Keratin Treatment? 
What's a keratin treatment meaning? Is keratin good for hair? Keratin is actually a protein that the human body produces naturally. It's essentially what our nails and skin are made of and what helps give structure. A keratin hair treatment is one of the easiest ways to get super shiny hair! It is a procedure that involves coating hair strands with a keratin protein treatment to make them straight, smooth, and shiny. In a keratin hair treatment, the stylist will apply the keratin product to your hair and it will be sealed in using a flat iron. While there exist different types of keratin treatments, on a basic level, all of them involve reaching the hair follicle and injecting the porous areas with keratin protein to nourish and strengthen hair follicles. People who love keratin hair treatments say that they find their hair to be more manageable and frizz-free after! 
Types of keratin treatment include:
Brazilian blowout keratin treatment 
Cezanne keratin treatment  
Keratin express treatment  
Japzilian keratin treatment 
Is a Keratin Treatment Right For You?
Many wonder, does keratin treatment damage hair? What's the keratin treatment cost in India? Though many see absolute wonders after a keratin treatment, you should first consider whether it's right for you and your hair type and the keratin treatment price. For instance, if you have very fine damaged hair, it's probably best to avoid keratins. If you've already got super straight hair, this could also be another sign that keratin is not for you, the reason being that your hair will appear too flat so consider the keratin spa price to see if it will fit your requirements.
But who are the ones that a keratin treatment is best suited for?
1.Your hair won't straighten
Have you been trying to apply every sort of product and using various stylers but your hair just won't smoothen out? If you answered yes, then chances are a keratin treatment will fix that problem for you! You won't have to worry about your hair turning into frizz in no time. Getting a keratin treatment will not make your hair absolutely straight, but it will definitely cut down the time it will take you to iron your hair. 
2.You've coloured your hair (heavily)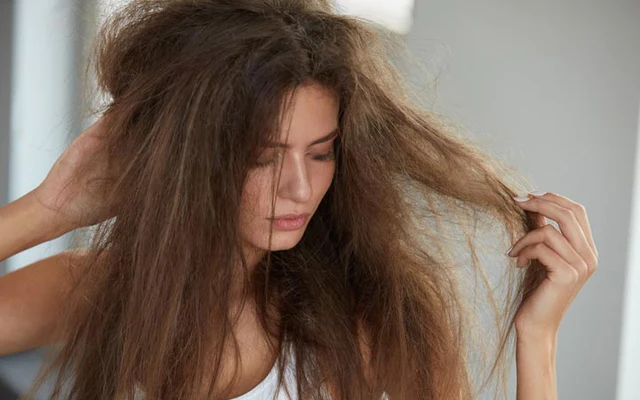 Adding keratin to your hair immediately after all the chemicals from bleaching your hair might not be the best idea, so you'll have to keep that in mind to ask your hairstylist before you get the treatment. But the truth is that heavily colouring your hair is definitely going to dry it out drastically. This is why keratin will add that needed moisture and strength! 
3.Humidity ruins your hair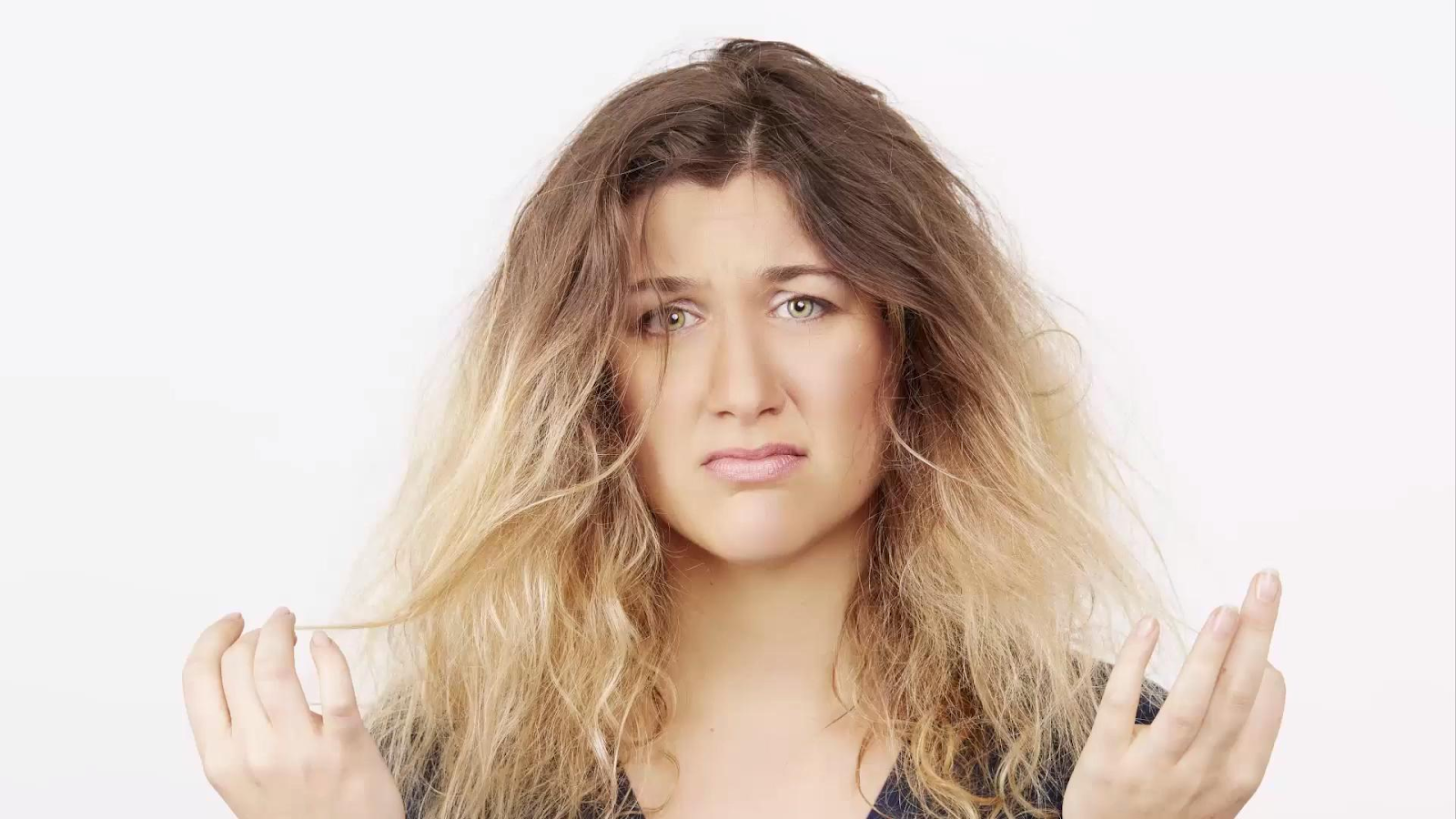 Keratin is perfect for combating humidity! We know the feeling of perfectly styling your hair and then going out and having it completely ruined in seconds! What works great is keratin treatments for frizzy hair! 
4.Your hair just won't style! 
It can be incredibly frustrating to spend so much time on hair that just doesn't seem to want to cooperate. A good keratin treatment can change things around for you! After, you'll be spending little to no time in front of the mirror trying to style your hair and can leave your home for the day without any hassles! 
5.You have breakage-prone hair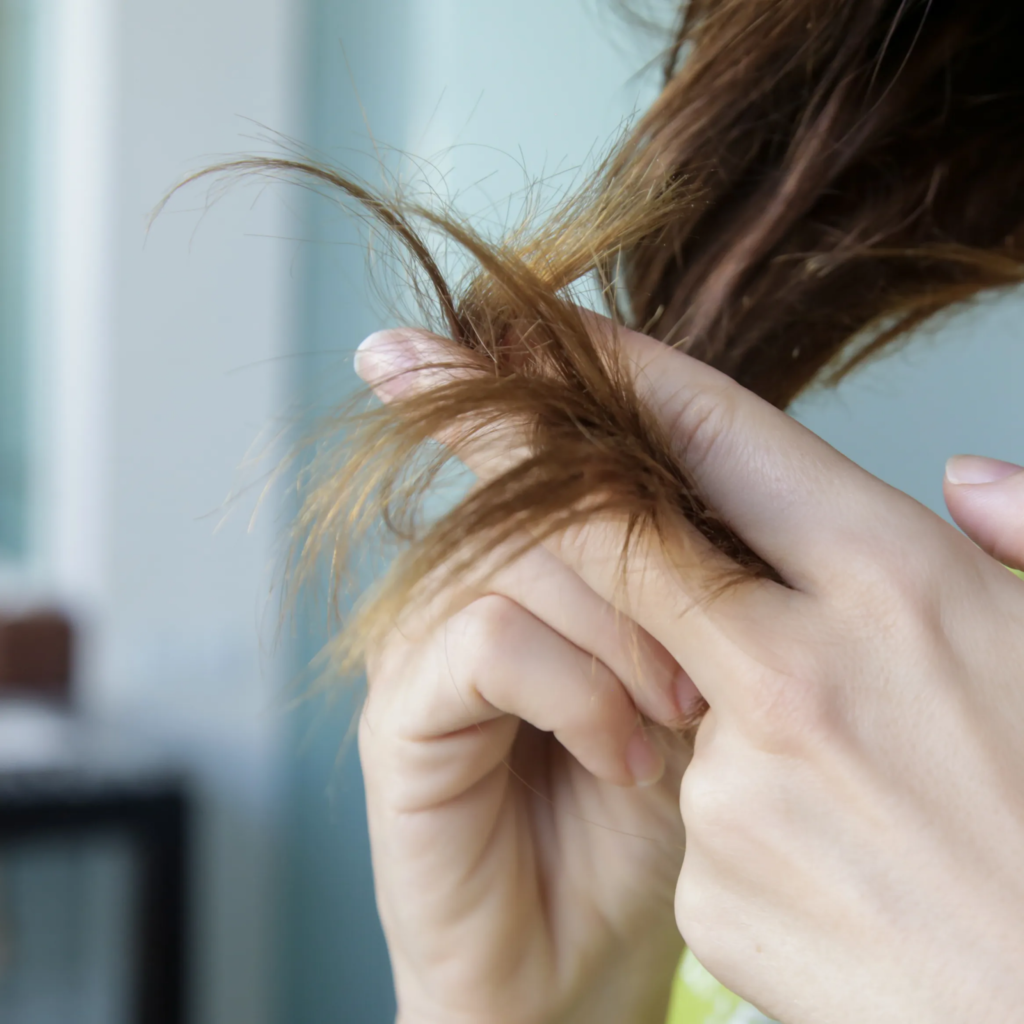 A common complaint is that customers want to grow out their hair, but can't because of the split ends and how much it's prone to breakage. Keratin is the perfect solution. Split, damaged ends are clear signs that your hair is in need of protein! Protein is after all what you need to keep your hair healthy and strong!  The keratin treatment process will restore your hair right to the tip. Not only will your hair look great, but it will feel amazing too! Once your hair's health is restored, you won't have any problem growing it out after that! 
Why your hair needs a Keratin Treatment
If you want to maintain, strong healthy hair, a keratin treatment is the way to go! Though some products contain keratin in them, keratin treatment uses salon keratin treatment products in India that will give you semi-permanent hair but only for a duration while adding shine and removing frizz. The keratin solution contains glyoxylic acid that breaks the bonds in the hair while sealing them in a more straight position. The solution is then blow dried and sealed using a flat iron. Since the solution bonds the hair back together, you'll find a reduction in split ends as well! For some, the treatment will smoothen the hair out completely, while for others, with curls, for instance, it will just loosen the curl pattern and make it easier to maintain.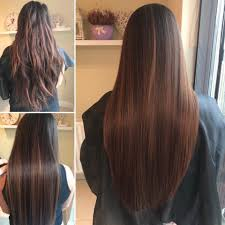 Frizz is caused when the cuticle, the outermost layer of our hair, lifts and moisture and environmental factors and such seep in and make the hair shaft thick and frizzy. The keratin smoothing will flatten down those cuticles and seal them, preventing anything more from seeping in and causing further breakage. Keratin treatments can last anywhere from a few weeks up to six months so consider looking up "keratin treatment offers near me" 
Consider these Pre-Treatment Steps!  
1.Is it suitable?
First consider this, is the keratin treatment right for my hair? Make sure you do thorough research before making a final decision. What worked for your friend might not necessarily work for you. Consult your hairstylist, preferably one who knows the history of your hair. They will be able to guide you better on if a keratin treatment is suitable and recommend the best keratin treatment products in India and the keratin treatment products price. 
2.Hair colour 
If you're thinking of colouring your hair, maybe get it done soon before your keratin appointment. While the keratin is being sealed in, your colour will be too, and this will not only make your colour last longer but it will also make it look vibrant! 
3.Clear your schedule 
You're going to want to make sure that you don't have any upcoming events that require an up-do or you using hair bands or clips. This is because, for 3 days after your treatment, your hair is going to have to remain loose. You also can't get your hair wet for 3 days after so cancel any plans to the pool or beach and avoid humid places if possible. Don't forget to check the weather forecast and carry your umbrellas in case there's a possibility of rain. 
4.Use a deep conditioner 
Using a deep conditioner or even a hair mask will help keep your locks ready for the treatment and restore moisture ahead of it. This is will revive your hair and help give you that final sleek look! 
5.Consider trimming your hair 
If you're suffering from major split ends, consider trimming off an inch or two. While the treatment will reduce the look of your split ends, they will not get rid of them. The only way to achieve that is to get a small trim. Your hair will look way more healthy overall. 
During your Keratin Appointment
1.Bring entertainment 
The whole keratin treatment time typically takes approximately one to three hours depending on what type of keratin treatment you opt for. Take things like books, magazines, tabs, and of course your phone! 
2.Choose the right product 
There are various keratin treatment brands, so ensure your stylist chooses the best keratin treatment brand that is most suited for your hair and comes at a good keratin treatment rate. 
How is Keratin Treatment Done? 
Step 1: Wash your hair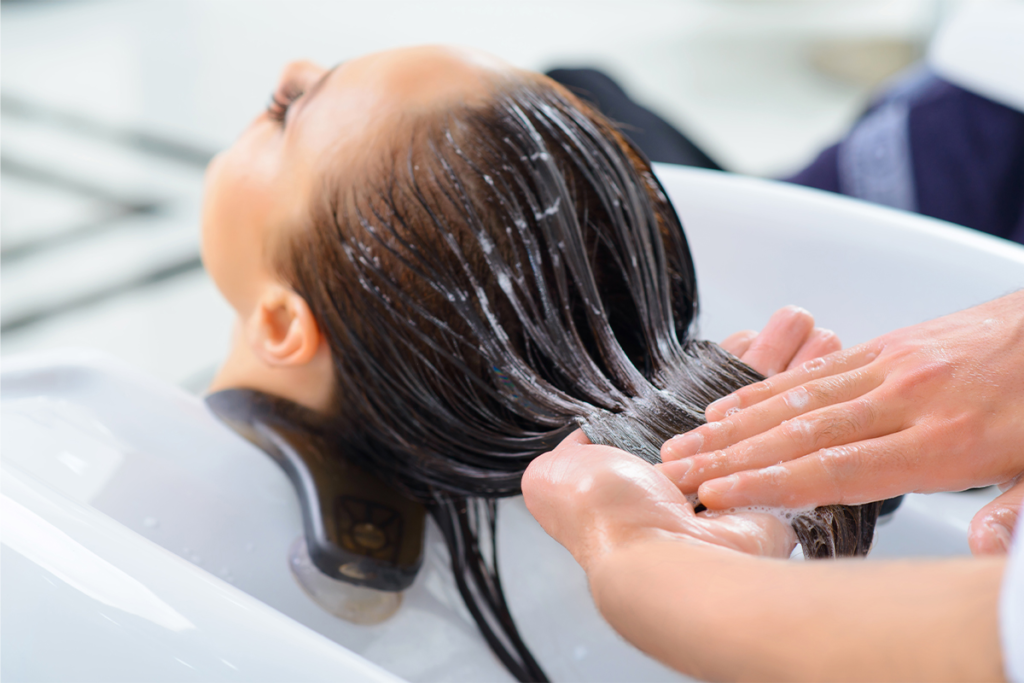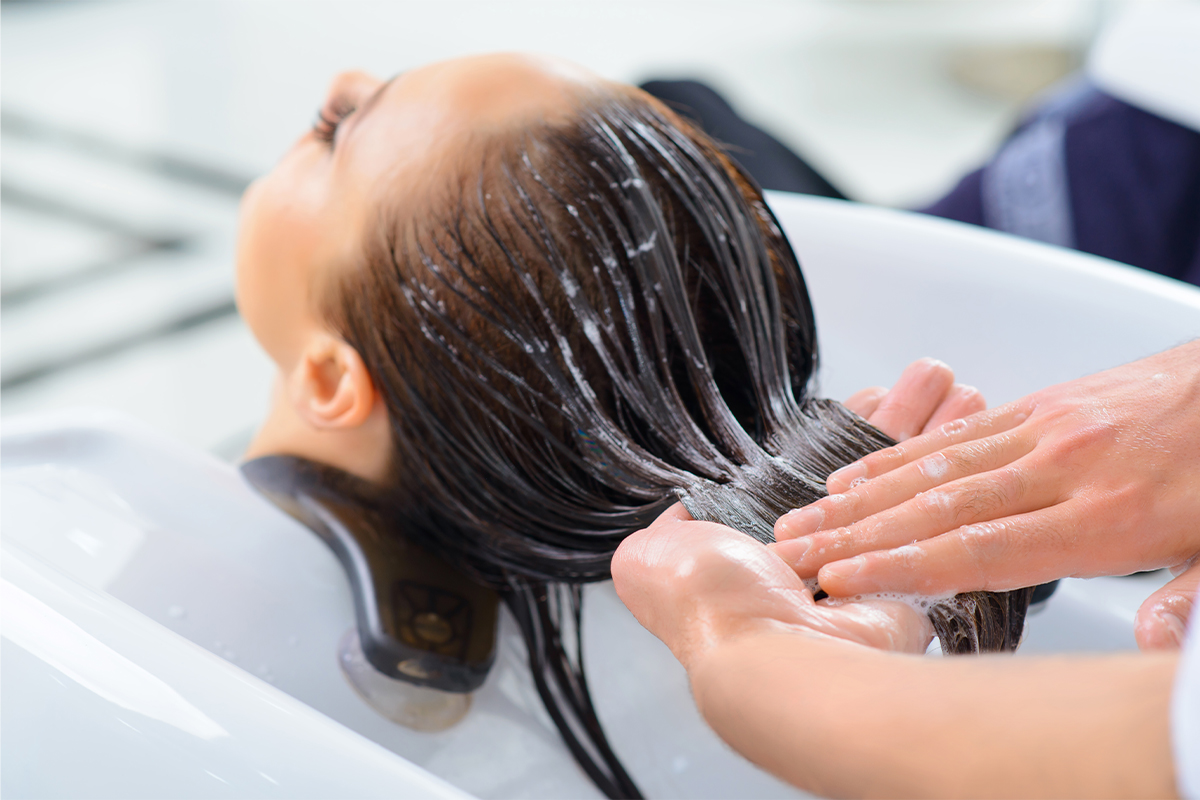 For the benefits of complementary ingredients, shampoo your hair with an excellent keratin shampoo. If your hair is straight, wash it twice but if it is highly curly, add at least one extra wash. 
Reminder: Avoid using conditioner and make sure to properly rinse your hair out as well.
The initial step in keratin hair treatment that involves a thorough cleansing of your hair is to make sure that your hair is free from oil and absolutely clean.  
Step 2: The treatment is massaged in
Next, your hair is towel dried so that it keeps some moisture for the product to be absorbed. After this, your hair will be coated in the keratin treatment. Sometimes, the hairstylist might apply it on wet hair, and in some cases, it's applied after a quick blow-dry. Typically the stylist will start from the tips and work their way up, stopping an inch from the scalp.  A brush is used to apply the product and a wide-tooth comb and fine-tooth comb are used to spread the product evenly on your hair. Once this is done and the product is massaged into your hair, the treatment should be left on for approximately 30 minutes. 
Keratin protein product needs to saturate each strand for about half an hour. The Formaldehyde in the product locks chains of keratin into a straight line, leaving hair straight, shiny, and smooth. But there's an increasing demand for formaldehyde free keratin treatments.
Step 3: Rinse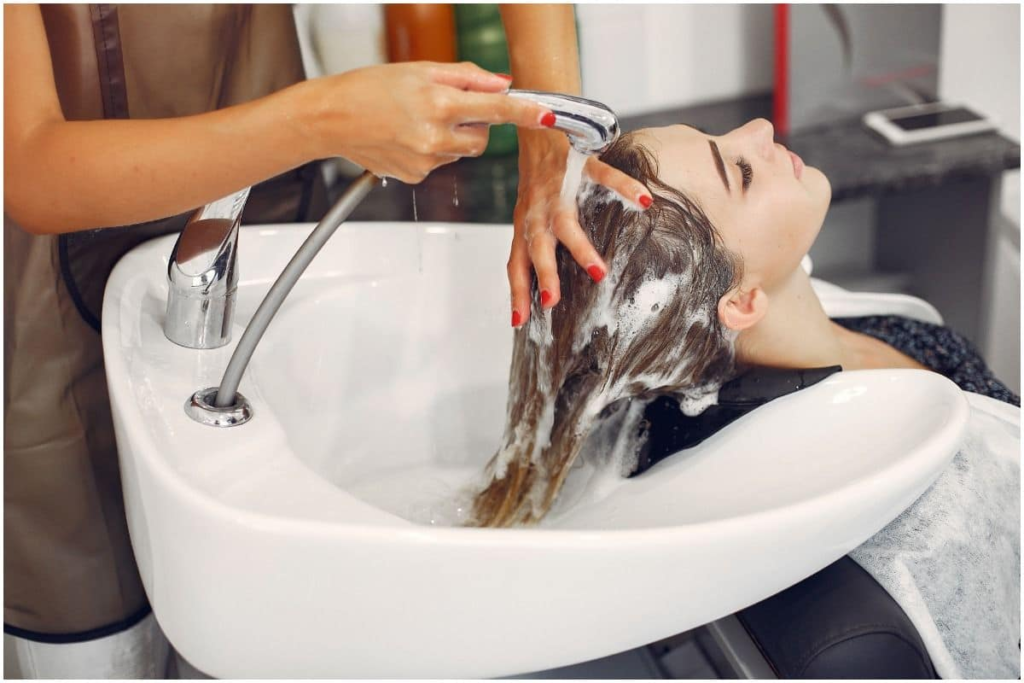 After the treatment has had time to sit in your hair and is absorbed thoroughly, it will be rinsed. Your hair will be rinsed well as any remaining product can build up and cause dandruff. 
Step 4: Sealing in it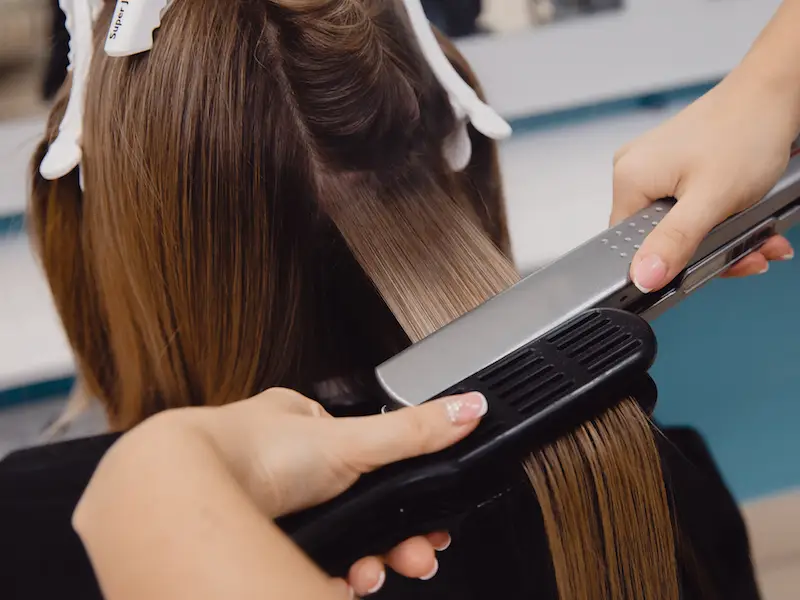 First, your hair will be blow-dried after which, when it's completely dried, to lock the keratin in, each section of your hair will be flat ironed thoroughly. Small sections of hair are taken at a time so that the heat can be applied evenly. 
When your hair is straightened using heat and a flat iron, ensure that the hairstylist uses professional tools with the right setting temperature. To avoid hair breakage due to excess heat, stylists always prefer to begin with a low temperature.  
Hair Care After Keratin Treatment 
Never wash your hair right after the keratin treatment! Try not to use hair ties and clips to tie your hair post keratin treatment for at least three days to avoid creases on your hair. Pulling your hair back into a ponytail or braid may create a bend in your just  straightened hair and can prevent it setting. 
1.Do not get your hair wet 
For the first 72 hours following the keratin treatment, avoid getting your hair wet. Avoid swimming, saunas, steam showers, etc. You could shower with a shower cap. Even when washing your face or brushing your teeth, keep your hair back and ensure it does not get wet. 
2.No hair tucking 
To prevent any sort of dents, as much as you can avoid tying your hair or even tucking it behind your ears. You'll even have to be very careful with hats and sunglasses too as they can sometimes leave a mark on your hair. Once the first three days are done, then you can tie your hair loosely for small periods of time. 
3.Use gentle products
This is how to maintain keratin treated hair! Try using mild hair care products. It's preferable to use ones without harsh detergents like sodium lauryl sulphate or sodium Laureth sulphate. You should also keep in mind that you'll have to wait around 2 weeks after the treatment to colour your hair. 
All of these will greatly affect how many days keratin treatment last!
How long can you expect a Keratin hair treatment to take? 
There's no exact duration for keratin hair treatment. The time a keratin treatment session takes depends on many things including you hair length, its type and texture, and also the product being used for the treatment. If you're doing a keratin treatment for short hair, it won't take as long. Generally speaking, the session of a keratin treatment lasts for up to 2-4 hours  You can schedule an online appointment in the best women's salon nearby and check the keratin treatment salon price before you head for the treatment.  Though it may take a while, the keratin treatment results are definitely worth it! 
Here are some benefits of Keratin hair treatment!
Is the keratin treatment good or bad? There are benefits but also effects. 
Benefits 
While many wonder does keratin treatment make hair straight, it is the best pick for those who usually style their hair straight. Keratin treatment can reduce the blow-drying time and give you straight and shiny strands in a quick time and give you a gorgeous keratin hair style! Men benefit too! There are mens keratin hair styles too! 
It helps reduce roughness and keeps your hair smooth and frizz-free even when the weather is humid. 
Think of Keratin like a shield for your hair. It will protect your hair from sun, pollution, and environmental damage. 
The gaps in your hair will be filler with proteins making your hair look glossy in appearance.  
The treatment strengthens your hair so it doesn't easily break. Due to this, it can make your hair seem to grow faster because the ends won't be damaged. 
Keratin treatments make your hair easy to maintain and style.  
Effects  
Excess keratin straightening and application of formaldehyde can cause extreme dryness, weakening, hair breakage, split ends, and damage. 
The treatment might make you wish you had good hair volume as after the treatment your hair will become sleek and smooth. 
Exposure to formaldehyde for long periods of time might lead to respiratory problems and skin allergies. 
How frequently should you get the treatment done?
How soon can you repeat keratin treatment? The duration of a keratin treatment often ranges from three to more months, depending entirely on your hair care regimen, way of life, and upkeep. The procedure can be repeated three to four months after the initial application, as your hair begins to revert to its normal state. Your hair's texture will have a major impact on this. You can repeat the procedure over a few months if you have straight or slightly curly hair. Alternately, you might need to redo it sooner if you have voluminous, bouncy curls.
Keratin vs. Smoothing. Which is Better Smoothing or Keratin?
1.Is Keratin different from smoothening?
What's the difference between smoothing and keratin treatment? Which is best, keratin or smoothing? They're very different. The structure of hair is not chemically changed during keratin treatment, but our hair is given more gloss and manageability. Also, the treatment alters the makeup of hair to make the locks sleeker. On the other hand,  when it comes to smoothening and rebonding, the outcome varies as well since a keratin treatment provides you with a more natural appearance than rebonding.
If you're still thinking about smoothing vs. keratin Your hair will be silky, lustrous, and frizz-free thanks to both treatments. The smoothing procedure lasts about three months completely, but the keratin treatment, which uses formaldehyde, will last for around five months. Your hair is repaired from the inside out through keratin therapy. Your hair becomes shinier and smoother as a result. Just consider the keratin smoothing price!
2.Can you try a keratin treatment at home in India?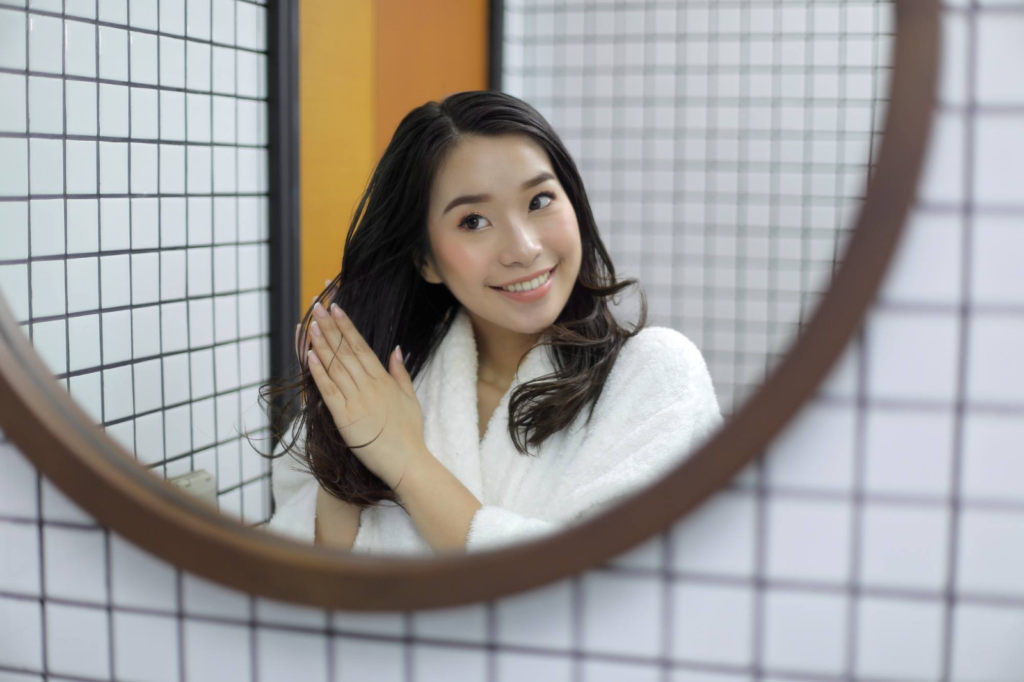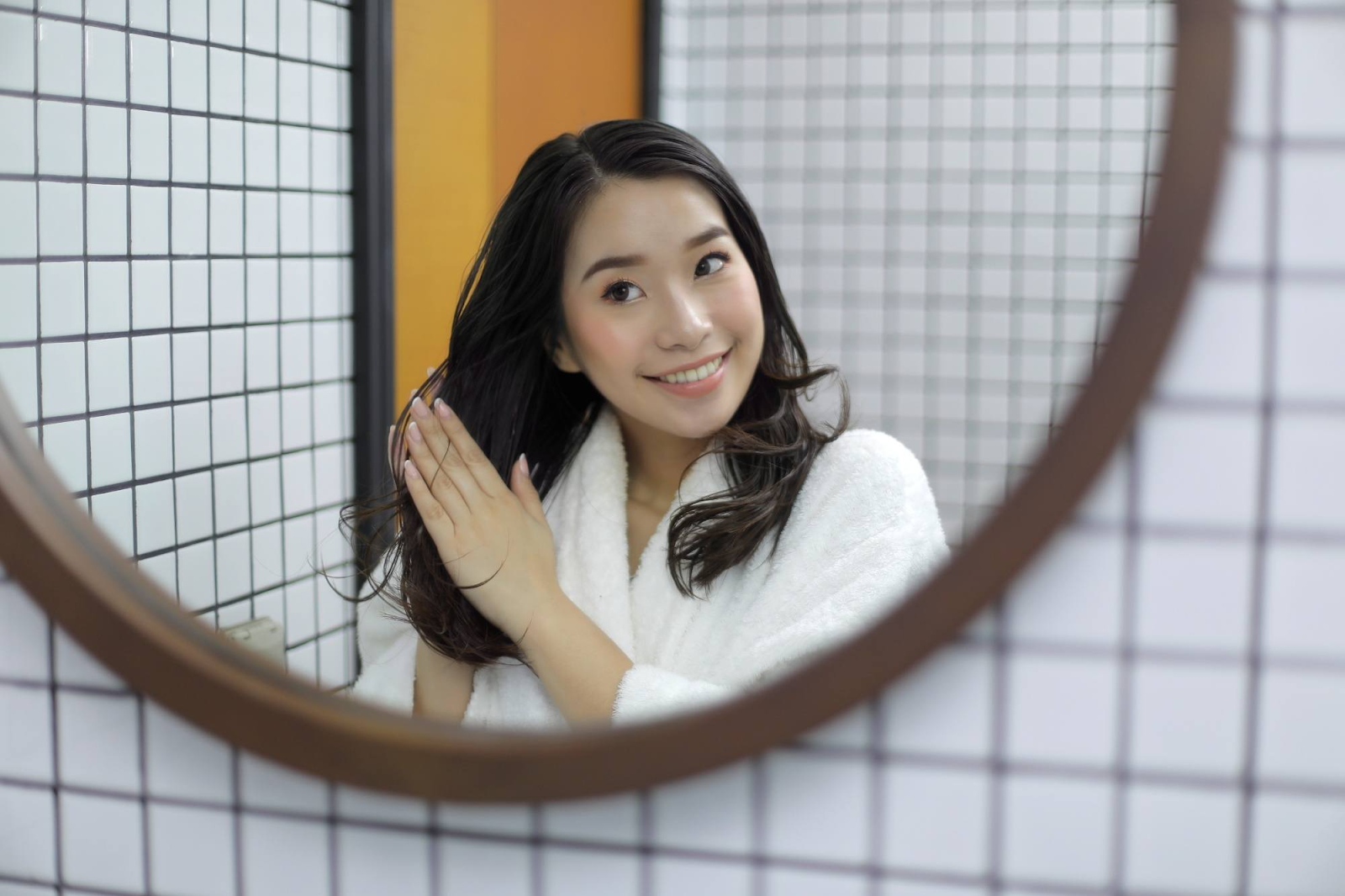 You can! But you definitely won't get the same results as you would if you went to a professional salon so don't anticipate salon keratin treatment results. You must first get the proper supplies; remember, do not utilise professional-grade items for home use since they require a skilled user to apply it safely. Research how to do keratin treatments at home first. Although the name "keratin" appears in many treatments, this does not always mean that they are "keratin treatments." Since "keratin proteins" make up all hair, keratin-related goods are common. Look over the product's component list to achieve the greatest results at home. Many smoothing procedures are actually powerful silicone and conditioning procedures. Look at the instructions after that. If so, do they go into great detail on how to wash, dry, and straighten your hair? If not, you most likely use a regular conditioner rather than a keratin treatment. Additionally, even if you get a genuine keratin treatment, the effects won't persist as long as those obtained in a salon. While at-home treatments can last for a few weeks, salon treatments can endure for several months. So instead of wondering how much is a keratin treatment? How much does a keratin treatment cost, go for it at the salon!  But if you want to know how to do keratin treatment at home naturally, you can't unfortunately! 
3.Keratin Treatment for Curly Hair! 
Can You Get a Keratin Treatment If You Have Natural Curls? Or what about a keratin treatment for wavy hair? Most hair types respond favourably to keratin treatments. It will fully flatten frizz and bring extra shine, especially for curly hair. You'll notice more shine after your keratin treatment since curly hair reflects light less readily than straight hair, some experts claim. So if you've got curls, you can definitely try out a keratin treatment! 
4.What about those with colour-treated hair?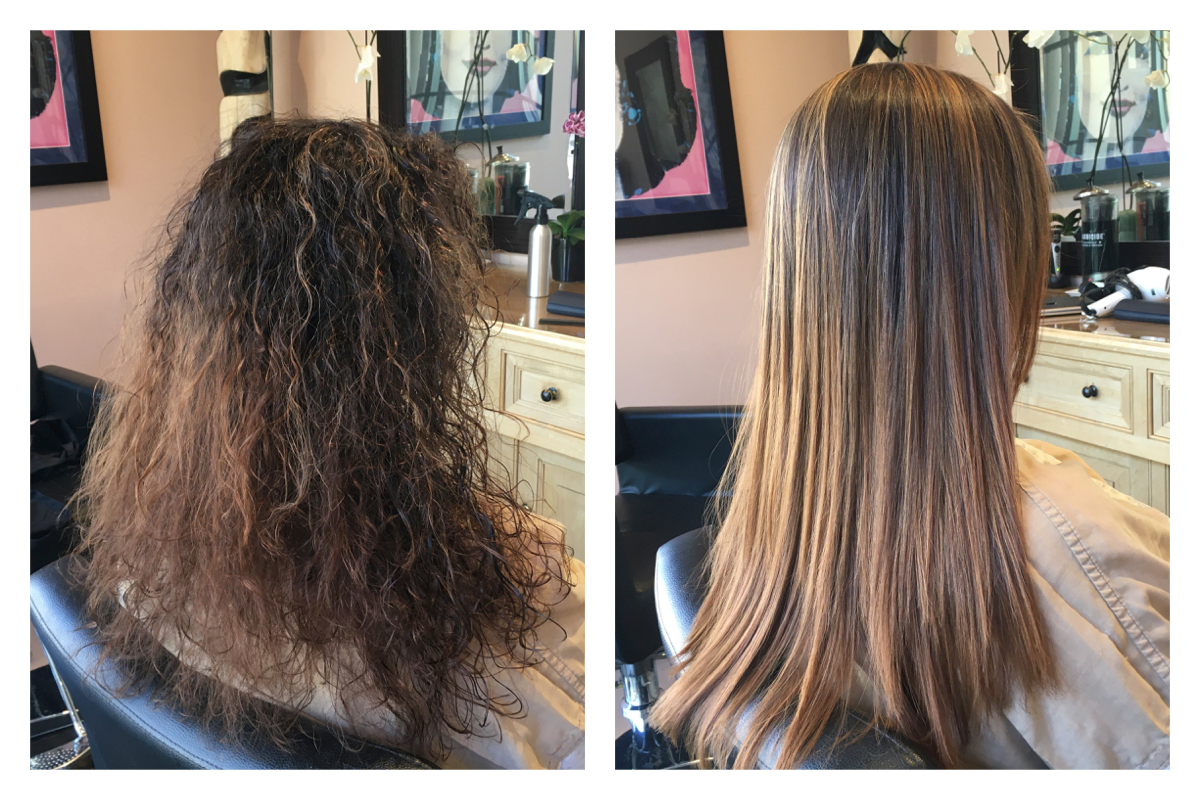 This is why keratin is great! It will maintain the vibrancy of recently coloured hair, which is another bonus. Experts advise discussing getting your colour renewed just before your keratin treatment with your stylist and colourist. The keratin process seals in thto last?  
There is no permanent keratin treatment, but the answer to how long does it last depends on how to take care of keratin treated hair after. Although keratin hair treatment is a hassle-free and easy process, taking good care of your hair post-treatment is what defines its durability on your hair.  Keep your hair away from sulphate shampoos and hair styling products like hair sprays or gels, mousse, root-lifting sprays, etc. Results of a keratin straightening treatment can last up to six to eight months and experts in the best hair salons with the best keratin product for hair from the best keratin product names might customize formula blends to suit your hair type and needs. 
For those with natural curls, you should refrain from wetting your hair for three days. Additionally, it is advised to use hair products devoid of sodium chloride. And if you're wondering how to sleep after keratin treatment,  wrap your hair in a silk or satin scarf (or pillowcase) to trap moisture because the treatment may cause your hair to dry out more quickly. But you be warned, it could permanently alter your curl pattern, as the treatment can last up to six months.
5.Who should avoid Keratin hair treatments? 
Pregnant women and people with sensitivity towards formaldehyde and respiratory problems should stay away from keratin hair treatment. The levels of formaldehyde exceeded the national safety standards for chemical exposure by five times. The chemicals present in formaldehyde are commonly believed to be unsafe for pregnant women and people with respiratory allergies
At the end of it all, it depends on your hair's needs. This varies greatly from person to person. So assess things like your hair, and keratin price near me and see if you really need the keratin treatment. There are certain side effects so it's always safer to do your research, consider everything and then go in for the appointment. 
Has your "keratin near me" or "keratin treatment near me with price" search yielded good results? We hope you enjoyed the read on everything you need to know about keratin treatments. For any other queries like the keratin hair treatment price in Chennai, Bangalore and the keratin treatment price in India, or suggestions, please feel free to drop a comment below. If you're considering the treatment and wondering, what's the keratin treatment price near me, know that we offer premium keratin spa, the best keratin treatment in Chennai, and other beauty care services. 
We hope you found this blog informative and helpful! Do consider dropping by at Limelite Salon and Spa! Limelite is a unisex hairsalon in chennai, that aims to give you, the customer, the very best experience! Whether it's any hair salon services like trendy women haircuts, men haircut styles, best hair cut for long hair, hair highlights, layercut for women, feather haircut for women, hair spa or a olaplex treatment, hair smoothening, manicure and pedicure, foot reflexology or our special Kerastase fusio dose nail art or a simple haircare routine when you are at Limelite, our dedicated team of professionals will ensure that you are well taken care of! To know more about our services or to book an free consultation with us, call us at the number mentioned on our website. We always have offers you wouldn't want to miss, and we would love to have you in our salon. Thank you!